When we talk about any kind of GPS technology, the focus is on its commercial use. However, in recent times, GPS trackers have become popular for personal use, given their security features. People can now keep a close watch on their assets like bikes, cars, boats, as well as their loved ones including elderly family members and pets.
As GPS trackers became a household name, the market for GPS devices also boomed. GPS manufacturers and vendors have left no stone unturned  while bringing their product into the market, and have done a good job catering to every demand of the user. As a consumer, you now have access to a plethora of GPS devices with a rainbow of features. And that is why, before diving into the market to look for a personal tracker, here is what you must consider:
What are you tracking?
What is the purpose of tracking?
What is your budget?
Tips for buying personal GPS trackers in 2022
If you are also considering buying a personal GPS tracker this year, then here is how to do it.
Why are you buying a personal GPS Tracker?
The first thing that will help you choose the GPS trackers is finding the purpose. You must know whether you want to use your GPS tracker for road navigation or outdoor activities.
Ask yourself the following questions:
Are you going to use the tracker while trekking or hiking?
Do you want to take the tracker along in your field trips?
Do you want the tracker to navigate streets and locate picnic spots or stores?
When you get answers to your questions, you can start searching for the features you want in your GPS tracker to meet your requirements. So, identifying the purpose of buying the tracker helps you make an informed choice.
How much money are you willing to spend on the tracker?
One of the things to ascertain is how much money you can afford to buy a GPS tracker. It is an important consideration in the "How to buy" list because the money in your wallet will directly impact the models you can contemplate buying.
Now, when you know what exactly you are going to do with the GPS tracker and the features you want, you can start searching for the best deal on the GPS tracking device. While determining the cost of the tracker, do not forget to consider the monthly plan. The GPS trackers need a monthly subscription, and you will have to pay the monthly bills for using the tracker.
What is the ideal size of a GPS Tracker?
We suggest you buy a small and compact personal GPS tracker. A tiny tracker will make it more convenient for you to carry and use. Bulky trackers will pose difficulty in the movement to different locations. Compact trackers can be taken to practically any location.
You can also keep the small trackers in your kid's bag pack or your spouse's handbag. While hiking, you can attach the GPS to your pet's collar or your teen's neck as a pendant. The size of GPS trackers matters a lot. So, when choosing the GPS trackers, be mindful of the size.
One of the safest features of a personal GPS tracker is the SOS button. Also known as the emergency button or alert button, it can save lives. The user can press this button in a state of emergency and distress. It alerts the management team that something is not right. The authorities can immediately detect the device's current location and send emergency help in such situations.
Is the tracker waterproof?
Another must-have feature that ensures the long life of the GPS tracker is the water-resistant feature. The GPS you buy must bear light water splashes without damaging itself. This feature becomes even more important if:
You are using the tracker in your fishing and picnic trips
You are buying the tracker for pets and kids
You are using the tracker to put it in the cars and trucks that frequently pass through the pool of water
GPS trackers for outdoor activities must have the waterproof feature to make them durable and long-lasting.
Does it have a Geofencing feature?
The geofence feature in GPS tracking is another thing to aspire for! This feature helps you create a virtual boundary and define a certain geographic area. The Geofence alerts when the device enters or exits the geofenced area. Geofencing offers features like sending Instant Push Notifications, Instant email and text alerts, unlimited Real-time geofence entry and exit alerts, Unlimited alerts, geofence radius management with a click, the ability to locate various geofences with a vehicle, etc.
Though most GPS devices are very easy to use, some trackers are complicated. Before buying a tracker, ensure that the controls buttons in the device are easy to operate. Also, pay attention to the weight of the device. Many GPS trackers are heavy, which may cause a problem for you.
Can it be attached easily?
The tracking device must have the ability to get attached to the user. It must come with accessories like cases, cables, pouches, etc. There are also waterproof magnetic cases that help you mount the portable tracker to the vehicle.
In choosing GPS trackers, battery life also plays an important role. It would be best to make sure that your GPS tracker has a long battery life to provide you with uninterrupted usage. There are portable and battery-powered GPS trackers available in the market with built-in motion sensors. The battery is used only when it is on the move. This feature helps save the battery. At the same time, many tracking devices can work for at least a week without needing a recharge. Some last just a few days.
Does it provide instant reports?
The GPS must provide reports of usage like distance traveled, location details logs, whether the device entered or exited the restricted area, etc., through messages and email notifications. It may also send reports when the car tracker reaches excessive speed, has harsh braking, has a low battery, etc.
These are the few questions you can ask yourself before purchasing a personal GPS tracking device in 2022. You can also check out this list of best personal GPS trackers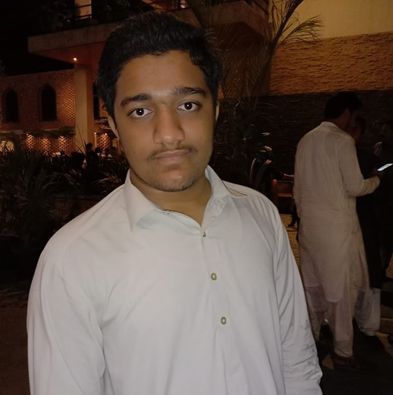 Addsion Is a Blogger and an SEO professional. Co-founder of dsnews.co.uk, I have 2 years of experience in SEO & 1 year of Successful blogging @ dsnews.co.uk. I have a passion for SEO & Blogging, Affiliate marketer & also interested to invest on profitable stocks.