It may start little by little. You order a Roomba because you are tired of vacuuming by hand, or you decide to change to smart light bulbs to make it easier to shut out the lights. Maybe you bought an Echo Dot when they went on sale on Black Friday. One by one, you make changes in your home towards the various smart products on the market. The technology is there for the taking, so why not use it to make life just a little bit easier on yourself? When it comes to our homes, there is plenty of smart home tech that will make our lives simpler, easier, and more comfortable- even the lives of our pets! Let's take a look at some ways home tech can make your life that much better.
Smart GPS Dog Fence
If you own a dog, then you already know how much they typically love to be outside. But if you don't have a physical fence to keep them from running away, they may be stuck on a chain with limited freedom. Not if you own a GPS dog fence! This type of smart home device is highly recommended by canine expert Dave Miller of Cozy Crates so you can set up boundaries for your pet without the need for buried lines in the ground. Instead, the system uses a GPS signal to keep your dog safe and sound in his own yard. Your dog will wear a receiver collar that will be connected to the GPS program that corrects them when they get too close to the boundaries you have designed. This correction is typically a beeping noise and small static shock that teaches them to stay in the yard. Set up a perimeter for your dog with a quality GPS dog fence and never worry about leaving them alone outside again. Many collars now even have built-in monitoring systems that keep track of your dog's activity levels and health.
Smart Door Lock
One of the best smart products you'll love for your house is a smart lock. Why fumble around with a clunking set of keys when you don't have to? One type of smart lock allows you to set up a "fingerprint password" for each member of your family. Instead of using a key to unlock the door from the outside, the device will recognize your fingerprint once it has been programmed in. Some locks can be programmed with up to ten fingerprints at a time, as well as with a number in the event you cannot use a fingerprint. Most models will also work by battery backup to keep them going during a power outage. Smart locks can also provide you with security by monitoring the people who enter and leave your home. You can hook them up through an Alexa smart home device if you want to use voice commands to lock and unlock your door. When you're protecting your family and pets, a smart lock should be at the top of your list.
Smart Pet Feeder
Speaking of pets, your busy schedule may make it difficult to feed your pet on a regular schedule. The invention of smart pet feeders allows pet owners to schedule a specific feeding time for their pet, as well as control the portion their pet receives at once. A smart pet feeder can be controlled from your smartphone or computer when you are away from your home. Many smart pet feeders have built-in cameras that allow you to check on your dog or cat in real-time when you can't be there for them. Not only do these types of smart devices help with setting up and maintaining feeding schedules, but they also help with social anxiety and separation anxiety in animals. Pets often feel less stressed when they know what time they will be fed. One helpful tip for a dog or cat experiencing separation anxiety is to set the timer to dispense food right after you leave the house. Your pet will focus on the food they are receiving, not your absence.
Smart Garbage Can
When you think of smart home products, garbage cans may not be the first thing to come to mind. However, smart trash cans now offer the latest technology that will make throwing out your garbage and recyclables a much easier, and less messy, experience. Their modern design will make any room look great while keeping your trash contained. A smart trash can will come with a touch-free motion sensor built-in to the top of the canister. As you wave your hand over the can, the lid will automatically open to allow you to throw out your trash. Your hands won't touch a dirty surface as the door automatically closes after you move away. Some models also come with odor-controlling options that help keep the bad smells contained. You can find models that run on batteries, AC adapters, or both.
Smart Litter Box
Cat owners will usually do anything for their little furry friends. However, no cat owner enjoys having to constantly scoop the litter box while fighting to keep the disgusting odors at bay. A smart litter box can fix this problem easily. As a Wi-Fi-enabled, automatic self-cleaning litter box, you'll never have to worry about endless scooping and foul odors again. Smart litter boxes can be hooked up to an app on your smartphone to make life that much easier. After your cat leaves the litter box, these specific models will begin to separate the clumps from the clean litter. The clumps are then deposited straight into a carbon-filtered area that keeps the smell from permeating your home. The unit works by sensing when your cat leaves through a weight sensor. The app will tell you when it is time to clean out the drawer, along with information on your cat's health. When you don't want the thankless chore of scooping endless litter, a smart litter box will be a lifesaver for sure. Most models are designed for multiple cats in the home, as well.
Many smart home devices will make your home easier and more comfortable to live in. Enjoy the ones listed and take advantage of all the smart technology the world offers us. Make your life a simpler, happier one with one or more smart home products available on the market today!
Visit https://dopewope.com/ for more interesting reads.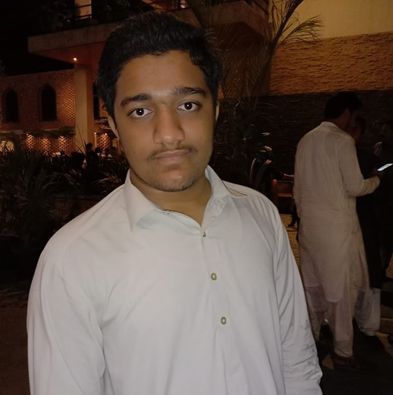 Addsion Is a Blogger and an SEO professional. Co-founder of dsnews.co.uk, I have 2 years of experience in SEO & 1 year of Successful blogging @ dsnews.co.uk. I have a passion for SEO & Blogging, Affiliate marketer & also interested to invest on profitable stocks.