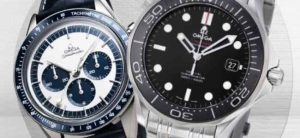 Watches are an essential part of modern life today. It's not just about how they make you look fashionable, but it can also be an excellent collection for some people who love watches. You don't need to know anything about the watch industry either – luxury brands will catch your attention no matter what!
Watchmakers have populated the business world with many different styles and models, from classic vintage pieces to new up-and-coming trends that oozes prestige, style, and class! A timepiece is not just about how luxurious it looks. There are various designs, classes, and styles you can look up in the market today.
1.     Omega Luxury Watches
In the world of luxury watches, there are plenty of brands to choose from. Take Omega as an example. This brand has been present in many historical events and had its timepieces on hand with British Royal Flying Corps back in 1917 during WWI! In 170+ years since they were founded, it's still producing top-quality products ranging from 1848 up until today's cutting edge technology.
Omega watches are treasured for their impeccable quality and stylish designs. From American soldiers to Olympic sponsors, these timepieces have succeeded in serving as precious pieces that can be trusted and relied on.
2.     Patek Philippe Watches
The Patek Philippe watch Company is a world-renowned brand of watches. They have been in business for 170 years and are the last family-owned company that manufactures timepieces. Throughout their rich history, they've always had core values such as innovation, emotion, and aesthetics to build upon each successive piece.
The Patek Philippe brand has been around for over 150 years and is a favorite among the rich, famous, and royals. But these watches are not just eye-catching. They're highly functional with complicated mechanisms that make them also great investments to pass down from generation to generation. You can find their designs online or at select retailers in more than 150 countries across the world today!
3.     Rolex Watches
Rolex, for some, has arguably been considered the king of watches worldwide. The brand is well-known for its luxury timepieces, and it doesn't matter if you're a watch enthusiast or just someone who wears one now and then – this company has taken over the world. They are also known as being luxurious brands that have stood up to decades worth of use without any problems whatsoever!
It's a luxe Swiss watch brand founded by Hans Wilsdorf in 1905. Rolexes are famous for their timeless designs, functions, and styles across the world. The company introduced its first professional sports watches to the market before World War II. It has since focused on luxury timepieces with beautiful colors, diamonds, golds, and silver as accents.
Rolex watches have been around for a long time. The original Rolex Oyster watch was released in the early 1900s, and it has remained popular ever since, with new styles of this model being created every year or so to keep up with customer tastes, especially after World War II when increased demand saw them become one of the best-selling Swiss brands worldwide!
4.     Cartier Santos de Cartier
For the person who wants to have it all, there's Cartier. The company was founded in 1904 by Alberto Santos Dumont – a pioneer of aviation and time-telling during flights. It started when Mr. Santos complained to his watchmaker that he had difficulty estimating time while flying. This led him to meet Louis Cartier because they shared this passion for watches and shared an interest in flight together.
In 1904, Cartier created the first wristwatch ever made. This was a significant turning point in their company because they could now create watches that would work on airplanes. Designed initially by Alberto Santos-Dumont for Louis Cartier, this watch has become synonymous with high-class luxury fashion all over the world today!
The critical feature of any fine watch from this manufacturer would have been reliability and timeless style at first glance. However, these pieces soon became known as high-end fashion icons because their designs were inspired by both quality and materials found on buildings like Paris' infamous Eiffel Tower – which can still hold up after more than 100 years!
Takeaway
Timepieces may both be luxurious or not, but they have been an essential item for decades. They aren't just about fashion. They also help you keep track of time! These are some famous brands worldwide, but there's a lot more to it than that! If you're collecting these items, this list can become your little oasis in the sea of watches.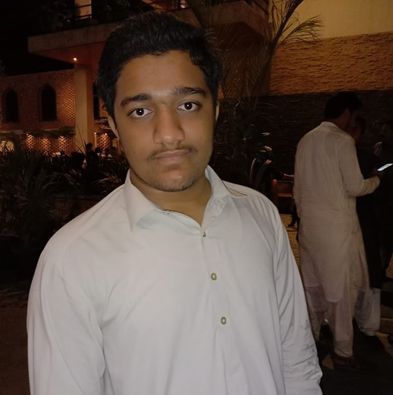 Addsion Is a Blogger and an SEO professional. Co-founder of dsnews.co.uk, I have 2 years of experience in SEO & 1 year of Successful blogging @ dsnews.co.uk. I have a passion for SEO & Blogging, Affiliate marketer & also interested to invest on profitable stocks.