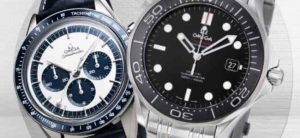 Omega has come a long way from the small workshop Louis Brandt used to frequent in La Chaux de Fonds, Switzerland. However, the reasonably modest business grew to today's worldwide success when Brandt's sons took over and chased their father's dreams and visions. The Omega name has now become one of the most prestigious brands globally and continues to lead the industry in terms of quality and exclusivity.
Because of Omega's constant search for Haute Horlogerie's pinnacle, the household has introduced itself to many markets worldwide with unique and limited edition wristwatches that dominate the market. Fans, enthusiasts, and horologists worldwide have regarded the brand as a watchmaker that's reached the epoch of horology because of its generational influence and prestige.
1.   De Ville Co-Axial Chronograph Silver Dial Men's
The first entry on this list is an exquisite new addition to the De Ville collection. This timely chronograph is finished in elegant stainless steel with a complimentary silver dial. The black leather strap also ties everything nicely with a contrast to the silver elements found on the watch case.
The hands are also finished in silver-tone to match the Roman Numeral indexes to give the chronograph a uniform look. At 42mm in diameter, the De Ville Co-Axial Chronograph is an absolute gem in the luxury watch department and fits nicely on most hand sizes. The Omega Calibre 9300 paired with a 60-hour power reserve and 100-meter water resistance is a significant cost to feature ratio rare for watches of this quality.
If you're looking to sport this watch at your next formal event, then you won't be disappointed with the level of elegance an Omega De Ville can add to your outfit. Customers who buy the watch aren't only buying quality but are also adding an unprecedented level of class and prominence to themselves by choosing one of the best in the industry today.
2.   De Ville Co-Axial Chronograph Blue Dial Men's
The De-Ville Co-Axial Chronograph in a blue dial shares many of the features with its silver cousin but adds a few extras to make it stand out even more. The black alligator leather strap flows effortlessly with the stainless steel bezel that contrasts with the eye-catching blue dial. Large roman numerals are introduced as indexes and sit nicely with the dual graph layout showing standard intervals.
A subtle yet tasteful calendar meter is also seen at the bottom part of the watch face and sits perfectly on top of the 6 o'clock interval. Many watches share a similar layout as the De Ville series, but very few can deliver the level of beauty that Omega offers with their collections.
The De Ville Co-Axial Chronograph in blue has a power reserve of 60-hours and a water-resistance rating of 100 meters, making it more than capable of holding its own during outdoor events. At 42mm, the De Ville is undoubtedly one of the most sought-after luxury watches on the market today.
3.   De Ville Hour Vision Co-Axial Master Chronometer Annual Calendar Bronze Dial Men's
One of the more exquisite and premium De Ville series on this list is the Hour Vision Co-Axial that features a mesmerizing bronze dial with a brushed look. The stainless steel strap flows perfectly with the bezel, and the contrasting dial gives off a simple yet elegant aesthetic to the watch face. A semi-convex appearance is made to look with the dial's tapering edges to give a feeling of depth.
The Hour Vision also features Roman numerals for the indexes and a subtle date display feature on the right side. A transparent back lies opposite of the 41mm diameter case, which will fit nicely on small to medium hands. The hands are also polished in white gold to make them stand out in contrast to the exquisite bronze dial. A water-resistance rating of 100 meters is also handy when safeguarding against accidental water damage.
Anyone wearing a De Ville would be the talk of the crowd, no matter what events they frequent. The Hour Vision is a remarkable piece as it is made to look like a limited edition but has many iterations of the same design. Omega watches' beauty is that they have an abundance in stock because of their considerable influence on the worldwide market, making it easy for customers to browse and shop their favorite timepieces.
Takeaway
There aren't many brands that can preserve heritage and prestige in watches in the unique way Omega does. Fortunately, the household won't be going anywhere for the foreseeable future. Haute Horlogerie has been one of the driving forces behind Omega's prominence for decades, and it is exciting to think about the future of their timepieces in this modern-day and age.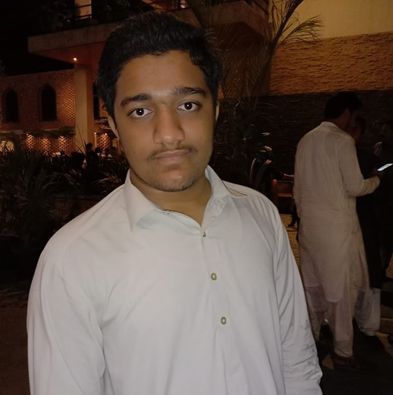 Addsion Is a Blogger and an SEO professional. Co-founder of dsnews.co.uk, I have 2 years of experience in SEO & 1 year of Successful blogging @ dsnews.co.uk. I have a passion for SEO & Blogging, Affiliate marketer & also interested to invest on profitable stocks.