Preparing to study in a foreign country is, unfortunately, a very bureaucratic process. If you are dead set on making your dream come true, get ready to stack up various documents and application forms.
Before diving right into the bureaucracy or rushing to hire essay writers on EssayPro.com for a personal statement, remember: take this list with a grain of salt. It contains only the most common documents international students need to gather.
The most complete list of necessary documents for your particular case can come only from official sources. Those include your alma mater and hosting university, as well as the destination country's embassy in your home country.
Part 1. Enrolling
The application process will depend on the university and the type of program you've chosen. There are three basic options:
Obtaining a degree at a foreign university;
Spending one or two semesters abroad with a student exchange program;
Participating in summer schools or short-term courses.
 1.Diplomas, Certificates & Academic Transcripts
Depending on your particular case, you may need:
High school diploma and transcript with grades;
Professional training certificate(s);
Previously obtained degrees (Bachelor's, Master's, etc.);
All of these documents may need to be not only translated but also verified and recognized by the destination country's authorities. The recognition process depends on the bilateral agreements between countries.
2.Recommendation Letters
More likely than not, you'll also need a couple of recommendation letters. The best option here is to approach your former or current teachers/colleagues/employers and ask them to provide you with one.
Chances are, you'll have to write the text of it yourself and ask them to read and sign it. If you're not 100% confident you can come up with a powerful text on your own, consider turning to an essay writer for professional help. It's especially important if you want to avoid the letter coming off as too flattering, pompous, or insincere.
3.Language Test Results
If you plan to be studying in a foreign language, you'll need to prove you're proficient enough. Most likely, you'll be asked to provide a language test result at the B2 level.
Prepare to cash in for the test. TOEFL (English) may cost you up to $265, while DELE (Spanish) is not far behind with the price tag up to €220 ($260). Fees depend heavily on the location.
4.Motivation Letter/Personal Statement
It's no understatement to say this is the make-it-or-break-it piece. It has the power to paint you as an exceptionally great fit and make you stand out among hundreds of others with a similar background.
If you're unsure you can present yourself well and make the personal statement engaging and powerful, consider getting some help. Make sure you go to the best essay writing service out there, too. There are plenty of inexperienced writers out there that may trick you into employing their services.
Part 2. Traveling
Once your application has amazed the selection committee and you got the oh-so-desired letter of acceptance, it's time to take care of the travel documents.
5.Passport
If you don't have one, this is your priority. Keep in mind: you may need to wait between two weeks and a month for a passport, and there could be unexpected delays.
In case you already have a passport for international travel, make sure it's not going to expire while you're abroad. Check its condition, too: if it's damaged, torn, or stained, this can cause problems at the border.
6.Visa/Residence Permit
The second most important document, after the passport, is the student visa. The complete list of required documents for a student visa can be found on the foreign country's embassy website. It'll probably include:
Letter of acceptance. Also known as the invitation letter, it's the proof you've been accepted as a foreign student by the hosting university.
Motivation letter. Yes, a foreign embassy may also ask you to explain why you want to study in their country.
Proof of sufficient funds. If all the costs are covered by the program or a grant, you'll need a document stating so. If not, you'll need a bank account statement of the person who finances the study.
Proof of accommodation. It can be a letter from the hosting university (if you'll live in a dormitory) or the person whose place you'll be staying at. If you plan to rent a place, you need to prove you can afford it.
Remember to check whether you have to translate any of these documents and notarize the translated texts.
Depending on bilateral agreements, you may not need to possess a visa for a short-term visit (up to 90 days) to another country. In this case, you may be able to enter it without one and get a student residence permit from local authorities.
7.Vaccination Certificate
If your destination country is located in Africa or Asia, you may need to get vaccinated before venturing there. The list of potential vaccines includes yellow fever, polio, and meningococcal meningitis.
Certain vaccines are recommended by CDC or WHO but not required by the country's authorities. In this case, it's better to be safe than sorry and get the recommended shots, too.
8.COVID-Related Documents
If you've set out to go abroad while COVID-19 is still out there, you'll probably need to take care of:
Negative PCR test. Most countries require the PCR test to be done not earlier than 72 hours before departure; although some have tightened up the time frame to 48 hours.
Health declaration. This is a signed testament that you don't experience any COVID-19 symptoms like fever, coughing, and shortness of breath.
Self-isolation requirements. You may be required to sign a document that you take up the obligation to remain in self-isolation for up to 14 days. You may also need to agree to do one or several COVID-19 tests shortly after arrival.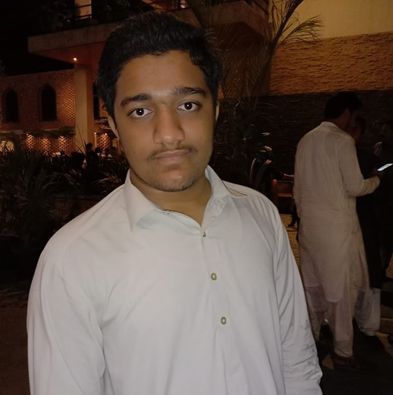 Addsion Is a Blogger and an SEO professional. Co-founder of dsnews.co.uk, I have 2 years of experience in SEO & 1 year of Successful blogging @ dsnews.co.uk. I have a passion for SEO & Blogging, Affiliate marketer & also interested to invest on profitable stocks.