Of course, we can never disregard the classic and famous Rolex and Omega when it comes to luxury timepieces. However, these brands are too popular to gain in-depth exclusivity. Some luxury wristwatch enthusiasts enjoy limited-edition models as they feel an unusual satisfaction with this kind of exclusivity, and these brands cannot provide it for them.
If you seek the same satisfaction, you came to the right place. Looking for high-end opulent watch brands is quite challenging as there are too many to look out for. If you are attending a grand event and you want to outshine the competitive Rolex and Omega, you have to elevate your game to these five wristwatch brands that will complete your formal wear.
Audemars Piguet Royal Oak Offshore
Although this brand has more models and designs to look out for, the Royal Oak Offshore is on top of other Audemars Piguet watches. The brand boasts its high and brute reputation in the racing industry. They are exceptionally famous for professional racers with deep tastes and preferences in luxury timepieces.
The Royal Oak Offshore Chronograph Automatic Black Dial Men's Watch is your best pick when investing in an Audemars Piguet timepiece. If you seek the most masculine wristwatch design, this particular Royal Oak Offshore is perfect for you. With its 42mm stainless steel case and black alligator leather strap, you can flaunt your virile superiority effortlessly.
Chopard LUC XPS
Now, if you are into slim and slick designs with a delicate touch of class and decency, you might want to check out Chopard LUC. This classic and prestigious brand is respected and given high regard by genuine luxury watch enthusiasts. They have come a long way from creating and innovating watch designs and jewelry.
The Chopard LUC XPS is definitely perfect for any grand occasion. Its simplicity procreates a majestic and perplexing attractiveness that blends finely with your black suit. Choosing your main color, either black or white dial, depends on the depths of your needs and preferences. Either way, the Chopard LUC XPS will never let you down with its absolute elegance.
Girard-Perregaux Tri-Axial Tourbillon
Girard-Perregaux is pretty remarkable with its unique designs and astonishing innovations in redesigning complications. This one is another Swiss luxury watch brand where you need to have a closer look as it comes with a rich history, culture, and revolution. The brand dates back to 1791 and is consistently in higher-tier Swiss luxury watch brands for centuries.
Although the brand carries various classic and vintage designs, the Girard-Perregaux Tri-Axial Tourbillion is a game-changer with its unique and futuristic approach. You can take a sneak peek with its transparent design featuring the Tourbillon's triple-layered chambers. This model highlights the brand's excellence in innovating full-streak complications.
Jaeger Lecoultre Polaris Memovox
Gradually elevating to higher wristwatch standards, we now talk about the Jaeger Lecoultre. Grand events usually include black coats, ties, and all that formal mixture. Tuxedos can perfectly blend with either leather straps or stainless steel. However, color does really add up to the preciseness of the combination and totality of the outfit.
The Jaeger Lecoultre Polaris Memovox will never disappoint on any type of occasion. Any particular and meticulous luxury wristwatch enthusiast would identity this model from the first glance. The black dial and rubber strap blends smoothly to double the power and elegance of your night's tuxedo. A superior watch model to look out for, perhaps.
Patek Philippe Nautilus
Last but not least comes from the original watchmaker, Patek Philippe. This brand has been remarkable for centuries and continues to be on top of the food chain of opulent timepieces. They also carry the most expensive watch ever made with a worth of 31 million US dollars. It comes with a classical design similar to the first timepiece structure of the earlier centuries.
If you do not want to invest to that exaggerated extent, you can check out the Patek Philippe Nautilus.  This majestic wristwatch comes with stainless steel guided by nautical motifs. Gerald Genta's classic design in 1973 continues to live up to the present and remains one of the most significant Patek Philippe luxury watch models.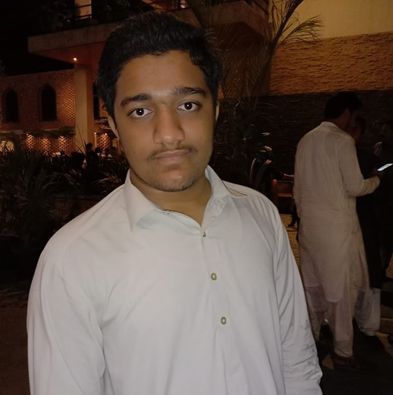 Addsion Is a Blogger and an SEO professional. Co-founder of dsnews.co.uk, I have 2 years of experience in SEO & 1 year of Successful blogging @ dsnews.co.uk. I have a passion for SEO & Blogging, Affiliate marketer & also interested to invest on profitable stocks.