A study from the University of Massachusetts, Dartmouth, found that nearly 80 percent of people under 35 use social networks to connect with businesses. If you're an entrepreneur looking for a leg up on your competition, it may be time to join the conversation.
As a small business owner, spending valuable time on social media can seem like throwing money into a bottomless pit. Ultimately, it is often difficult for entrepreneurs busy running their businesses to find concrete metrics indicating their return on investment (ROI). However, if you follow these four rules, not only will your company's social media presence become more powerful and productive, but you'll also save valuable time along the way.
Rule #1: Don't sell – promote and engage
When you post on your company's social media page, don't just peddle your products and services. Instead, try promoting other businesses and their content and engaging with users by commenting on their posts. This will help establish a community of avid networkers that will work to support your business.
Rule #2: Don't post too much – be strategic – less is more
While it may seem counterintuitive, studies show that posting less can lead to more significant sales results – not to mention you'll save plenty of time if you use the 80/20 rule; 80 percent promotional posts and 20 percent engagement (discussion). With this approach, customers and loyal followers should see about two promotional posts per day.
Rule #3: Keep it lively – have a human voice
Just because your company may be selling a product doesn't mean that's who you are as a company. In many cases, social media is an opportunity to show off your brand's personality and get followers excited about what you have to offer. For example, if your business is in the food industry – share mouth-watering recipes with followers. If it specializes in technology or gadgets – post pictures of new products or cool features that users could be using soon!
Rule #4: Keep up with industry developments
William D King says, there are more than 4.2 billion active social media users worldwide, meaning it's practically impossible to avoid the conversation on social media entirely. Successful entrepreneurs use this fact to their advantage by keeping up with new trends on networks like Facebook, Twitter, and LinkedIn. If you're unsure where to start, check out these guides on how best to approach each network!
With these tips in mind, you will not only save time but can become even more productive by knowing how best to approach each network. Remember, the key here is not all networks are created equal; Pinterest users prefer images and user-generated content while LinkedIn requires a professional tone.
These four rules shared by William D King will help you create a strong presence for your business that will lead customers right to your door. By using the tips mentioned above, companies can save time and become more productive when engaging with followers online. Remember, if people aren't following you yet – don't! Just share insightful posts, promote other businesses and engage with discussions. When your network starts to grow, you'll be able to see results rather than spending hours on the social media treadmill.
Do you have any rules of your own for entrepreneurs who want to use social media?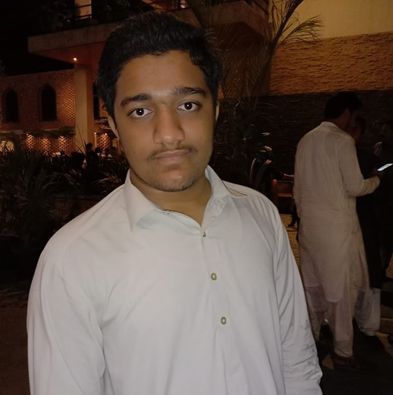 Addsion Is a Blogger and an SEO professional. Co-founder of dsnews.co.uk, I have 2 years of experience in SEO & 1 year of Successful blogging @ dsnews.co.uk. I have a passion for SEO & Blogging, Affiliate marketer & also interested to invest on profitable stocks.