There are a lot of reasons why the recent adoption of a digital lifestyle, vastly hastened by the pandemic, spells some certain problems for businesses moving forward. I don't mean the difficulty of converting to a new type of business mentality that will dominate probably the rest of human history, with the brick-and-mortar concept being relegated only to places that benefit solely from physical presence, no, I mean the dangers of us having adopted this philosophy way earlier than history would have otherwise caused. We are now as integrated into an Internet lifestyle as we would have been in 2050, but we only have the technology of 2022, not the technology of 2050, let alone the general populace is understanding of technology that 2050 would have.
As a business owner, if you don't already have data recovery services on hand, if you have cultivated a solid relationship with a data recovery UK provider, then you need to do so now before the disasters happen, because your backups frankly aren't going to be good enough. There are a host of reasons for why, and today, we are going to go into why this technology has some serious fragility issues, and why the speed at which data flows means that backups aren't valid mere minutes after they are created anyhow. We will start with discussing the gradually obsolete forms of backup, and we'll talk about the fragility of more modern technologies as well.
First, though, let's talk about a danger to any form of backup, that being things like fires, major leaks, floods and other natural disasters. Nothing survives these, and even cloud-based backup systems are vulnerable to this should all of the sites containing your particular data, or sites containing specific parts of your data but not others, are indeed susceptible to this as well. Extreme heat, extreme static or water can destroy just about any sort of digital data storage short of some very recent night-indestructible forms of data storage which are really meant for long-term archival purposes rather than disposable purposes like backups.
Data recovery services in general data recovery UK providers can often restore a lot of data from the sorts of disasters, so you are still safe if you have one of these providers on hand, but the longer you wait, the harder it will be to recover data from damaged devices, they decay rapidly once compromised!
Let's start with the oldest still-used backup format, industrial data tape. This is still widely use due to the speed at which it can be written in the ease with which it can be stored, and the poor random-access properties of tape aren't an issue when dumping data back in from a backup medium like this. The problem is that any magnetic storage like this is susceptible to temperature, moisture and will eventually depolarized simply from sitting idle long enough. To put it simply, hard drives, floppy disks and industrial backup tape, all of which use the same essential technology on a fundamental level, they don't last very long. The presence of heat, static, dust and other environmental factors, even in clean, temperature -controlled environments, ultimately lead to these being illegible over time.
Along with this, optical media which is largely obsolete even among movie collectors now, it isn't immortal either. On top of being very fragile due to scratches and dust making it hard to read, this medium isn't very good at storing large amounts of data, and it is very slow to read back. However, if you have been using optical media as your main form of backup due to its resilience against things like temperature and moisture, which it does do a better job at holding up against, the reflective foil which actually stores the data does decay over time as well, hastened by things like particularly extreme heat or exposure to UV rays. This is called bit rot, and you can see it on a lot of older disks and computer museums from the 1980s or early 1990s, the reflective foil turning black are completely falling away over time.
A lot of businesses have been turning to solid-state drives, flash-powered memory cards and of course cloud storage as methods of backup, and these are far more resilient, but they are far from perfect themselves. Solid-state drives will actually lose the ability to hold data after 10 years of having no current pastor them due to the way nonvolatile transistor memory works, something that would take an entire article to explain in and of itself. Cloud storage has issues depending on various things like privacy policies, security policies and what not due to involving third party, off-site majors in order to store them. And events that specific pieces of data are only stored on one local cluster of cloud storage, depending on the random distribution or distribution model used by the cloud service provider, can also provide various problems of incomplete retrievals. These are also far from immune from one of the nastier forms of cybercrime these days, ransomware, which will sneak in through connections to various cloud portals, encrypting that data just as rapidly as they do local data. At least older physical backup media aren't susceptible to ransomware unless read into a machine that has ransomware present, and the backup media is read write capable.
Along with the fact that even if your backups are intact, within hours of creating them, with the speed at which business moves and data is created and altered these days, your backups are incomplete meaning that you will still be working a little bit blind. This is why, if you suffer from ransomware or local hardware failures, you want to send all of your hard drives, server storage media and even your most recent backups to data recovery services or general data recovery UK providers can actually probably restore most of your immediate data that hasn't been backed up, and corroborate it with your existing backups to create a much closer to real-time picture of your data before whatever disaster happened.
Ultimately, the longer you wait to cultivate a relationship with data recovery services or general data recovery UK providers, the more time you will be in operable when the ultimately inevitable happens, a member time is money!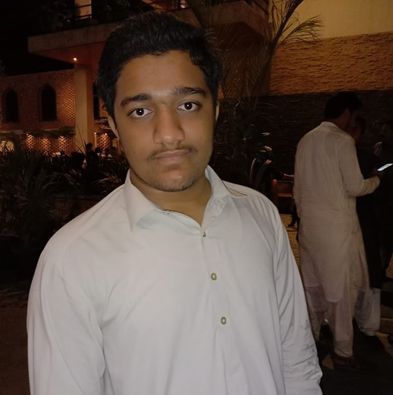 Addsion Is a Blogger and an SEO professional. Co-founder of dsnews.co.uk, I have 2 years of experience in SEO & 1 year of Successful blogging @ dsnews.co.uk. I have a passion for SEO & Blogging, Affiliate marketer & also interested to invest on profitable stocks.