In Bangalore, where technological innovation flourished lived a determined entrepreneur named Rock. Rock's vision was to create a digital platform that connected local artisans with a global audience. To turn his vision into reality, he needed a robust, high-speed internet connection to support his expanding aspirations. That is when he encountered the concept of a "leased line."
A leased line can be likened to a personal expressway for internet data, reserved exclusively for a single user or entity. This premium service establishes a direct and exclusive connection from the service provider's infrastructure to the user's premises. Unlike traditional broadband connections that are shared among multiple users, a leased line ensures consistent and balanced speeds, making it an ideal choice for businesses with substantial data demands.
Rock had been grappling with frequent internet disruptions and sluggish speeds, hindering the growth of his online platform. Upon discovering leased lines, he recognised the transformative potential that could elevate his venture to new heights.
Exploring the dedicated connection
Intrigued by the concept, Rock delved deeper into understanding various reasons for a dedicated internet connection, such as a leased line, a game-changer for his business. Here are some comprehensive explanations that resonated strongly –
Reliability
Think of Rock's dedicated connection as a resilient bridge that spans over network congestion. While regular connections might struggle during rush hours, Rock's leased line stands strong, minimising downtime. This translates to uninterrupted availability of his online platform, ensuring that customers can access his services at any time, day or night. This reliability creates a sense of trust among his users, making his artisan marketplace a go-to destination for unique products.
Consistent speeds
Think of leased lines like a traffic-free and smooth highway for an internet network. It is the same as driving on a road where you can go at a steady speed without any slowdowns. Leased lines endow you with this reliability and consistency to send and receive data. During the busiest hours when the online vertical is bustling, Rock's business sails smoothly without any interruptions. This unwavering speed ensures that his operations remain seamless and efficient, boosting customer satisfaction and fostering a reliable reputation.
Symmetrical bandwidth
Imagine Rock's business as a music orchestra where every instrument plays perfectly when played together. In the same fashion leased lines aim to strike a balance when it is about downloading and uploading data. The symmetrical bandwidth in the leased line ensures that data can flow both ways equally. This balance is crucial for real-time collaboration, smooth sharing of multimedia content, and performing multiple tasks concurrently. Rock's business becomes a symphony of efficiency, all thanks to this equilibrium.
Seamless communication
Imagine Rock's voice reaching across the globe as clearly as if he were right there. Leased lines enable Voice over Internet Protocol (VoIP) to create phone calls that sound as if people are talking face-to-face. Video conferencing becomes an experience where Rock's ideas are shared without any interruptions, turning global interactions into smooth conversations. This clarity of communication fosters stronger relationships with artisans and partners worldwide.
Enhanced business efficiency
In the world of business, time is money, and Rock knows it well. Leased lines are like a speedboat that cuts through the waves of data delays. With faster internet speeds, tasks that used to take ages now happen in the blink of an eye. Imagine Rock's team collaborating on projects without the frustration of waiting for files to load. This newfound efficiency translates into higher productivity, enabling Rock to accomplish more in less time.
Optimized cloud services
Rock's business is like a bird soaring high in the sky, powered by the cloud. Leased lines serve as its wings, ensuring a smooth flight. Accessing cloud-based applications becomes effortless, like opening doors to valuable resources without any delays. This agility transforms Rock's business operations, as he can adapt quickly to changing demands, manage resources efficiently, and stay ahead of the curve in the digital age.
Impeccable data security
Picture Rock's business as a fortified castle, guarded by the impenetrable walls of a leased line. The private nature of this connection ensures that Rock's sensitive data is shielded from prying eyes. Unauthorised data breaches are thwarted, and cybersecurity measures are bolstered. This sense of security creates a safe and secure haven for Rock's business operations and customer data.
Effortless data exchange
Leased lines are like a superhighway designed exclusively for data transfers. Imagine Rock effortlessly sending and receiving large files and datasets, as if they were small envelopes. Unlike regular connections that slow down when carrying heavy loads, leased lines handle data exchanges with grace and speed. This smooth transfer ensures that Rock's business operations never get bogged down by bottlenecks.
Scalability made easy
Rock's business is a growing sapling, and leased lines are the nourishing water that helps it flourish. As his business expands, his data demands evolve. Leased lines can seamlessly adapt, accommodating increased data requirements without causing disruptions. This scalability ensures that Rock's digital presence keeps up with his dreams, providing a connection that grows with him.
Smooth e-commerce transactions
Think of Rock's online store as a checkout counter that never experiences long lines. Leased lines ensure that every customer's online transaction happens swiftly and without glitches. This smooth experience satisfies customers, building trust in Rock's artisan marketplace. As his customers enjoy seamless purchases, they keep coming back for more, driving the growth of his business.
Remote work enablement
Imagine Rock's team working from different corners of the world yet connected seamlessly. Leased lines act as virtual bridges that unite remote workers with the heart of the business. Reliable connections to essential office resources mean that distance becomes irrelevant, and productivity remains high. The ease of remote work becomes a cornerstone of Rock's flexible and efficient work culture.
Low latency advantage
Think of Rock's business transactions as swift and decisive moves in a fast-paced game. Leased lines provide a low latency advantage, minimising delays in data transmission. Whether it's catering to online gaming enthusiasts or enabling instantaneous stock trading activities, this advantage creates an environment where every action happens in real-time.
Secure VPN access
Imagine Rock's remote teams as travelers on a secure and private road to the heart of his business. Leased lines serve as this road, supporting secure Virtual Private Network (VPN) access. This ensures remote team members can connect to the organisation's network without compromising security, fostering collaboration and productivity.
Round-the-clock support
Imagine Rock's business as a ship navigating through the digital sea. Leased lines act as the lighthouse guiding him through any technical storms. With dedicated customer support available around the clock, Rock can sail confidently, knowing that help is just a call away in case of any technical challenges or inquiries.
Future-proofing investment
Imagine Rock's business as a futuristic spaceship, ready to explore uncharted territories. Leased lines act as the propulsion system, propelling him towards his technological dreams. This investment is not just about the present; it's about accommodating Rock's future demands, ensuring that his business remains at the forefront of innovation.
Service level commitments
Consider Rock's leased line agreement as a contract forged with excellence. Service level commitments ensure guaranteed uptime and superior service quality. Just as a promise is a commitment fulfilled, Rock's leased line provider ensures that his business operations remain smooth and uninterrupted, in line with his aspirations.
As Rock's digital journey continues, the power of leased lines remains a constant ally, enabling his dreams to become realities in the dynamic world of connectivity. Just as Rock's dream flourished, the potential of a leased line can reshape India's connectivity vertical, fostering innovation, and accelerating business growth. From supporting small enterprises like Rock's to fueling the success of large corporations, a dedicated internet connection like a leased line becomes a catalyst for advancement in the digital era.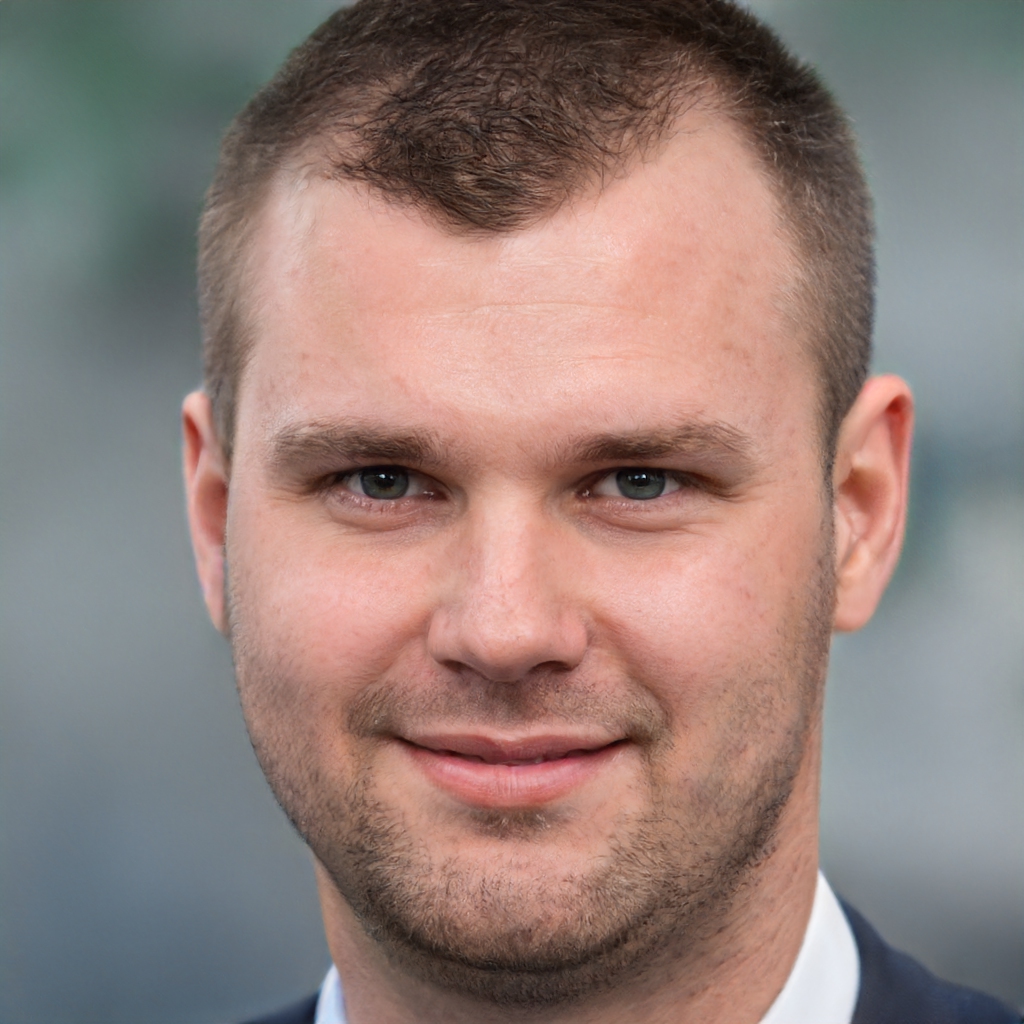 James is a great tech-geek and loves to write about different upcoming tech at TechyZip. From Android to Windows, James loves to share his experienced knowledge about everything here.