Businesses must stay abreast of technological advancements. Because of this, there is an ever-increasing global tech industry of IT service consulting firms. Businesses of all sizes are increasingly relying on IT consulting services like www.vinet.com.au.
Businesses benefit from IT consulting services, which offer specialized advice and help them grow. As a result, companies now turn to consultants when they need specialized knowledge or a fresh set of eyes. As a result, businesses gain access to a wide range of advantages, including time and money savings, increased competitiveness, and higher professionalism.
It has become increasingly important for organizations of all sizes, big and small, to work with IT companies or professionals. In particular, the COVID-19 pandemic led to a shift in the way people worked, resulting in new workplace strategies. A new reality necessitated business to rethink their IT strategy and technology in order to keep up.
What Do IT Service Consultants Have to Offer?
IT experts have years of experience in the field. Your company's IT service plan and network will be in good hands, as they have extensive training in this area. Consultants bring a wide range of expertise to the table, from relevant advice and effective communication to technical and IT know-how. IT management, bank network management and their performance can be improved at every turn by these experts, who have the tools and know-how to do so.
Consultants can breathe new life into your business platforms and protocols if you need IT revamping and remodeling. As a rule, consultants have a solid track record of completing projects on time and within budget.
IT Service Consultation for Companies
Tackle Your In-House Employees Budget
The majority of small businesses do not require a full-time IT manager. This is a waste of money and an unproductive employee who may not need to do much when you have an infrastructure in place.
This isn't just about slashing the cost of a worker's salary. Investment in training is necessary to keep your IT staff up to date. Keeping your IT department abreast of new technological developments will require a larger portion of your budget. All of this is taken care of for you by an IT service provider.
Embrace It as an Integral Part of Your Business Plan
An organization's IT department acts as a safety net. There are many benefits to hiring IT service consultants, not the least of which is the fact that they can provide you with more than just technical assistance.
In order to help your business grow, an IT consultant takes an active role in helping you make well-informed technological decisions.
Put Your Faith in Expertise and Experience You Can Rely On
The needs and objectives of each business are unique. In the same way, the consulting firms you're considering are different. The most experienced companies in your field should be those you choose to work with. The more you entrust your company's success to industry experts, the more likely it is to succeed.
IT consulting firms can quickly identify market challenges and offer tech solutions that minimize possible risks and increase the chances of success as soon as possible because of their prior experience.
The knowledge gained from previous projects enables us to recommend the best solution for your business confidently. These seasoned experts gain insight into the best practices for implementing the solution and common pitfalls to avoid. Even if it's an application or a website, they'll help your staff learn how to use it to its full potential.
Enhanced Protection and Safety
The threat of cybercrime is ever-present and can take many forms. It doesn't make any distinction between large and small businesses. While that remains to be true, food and beverage businesses remain particularly at risk.
When it comes to protecting your business from potentially costly cyberattacks, the right IT partner can make a world of difference, and that's the difference between choosing the first IT company that appears on your internet search and conferring with an IT service consultant that can partner you with IT support tailored to your needs.
Acceptance of a More Comprehensive Range of Data
Economies of scale can benefit businesses, but high barriers to entry keep private companies from making money.
Useful in Today's Competitive World
Using the services of a business consultant, you can keep your best specialists on staff by transferring them between different records.
You can access the best talent without committing to a long-term representative like a full-time employee as an independent company.
Because the master is shared among many organizations, even small private businesses can benefit from economies of scale and other advantages.
Ending Thoughts
The IT industry is constantly evolving. An IT consulting firm is a great way for businesses to stay on top of major technological shifts. They also make it simple to perform the most efficient system upgrades.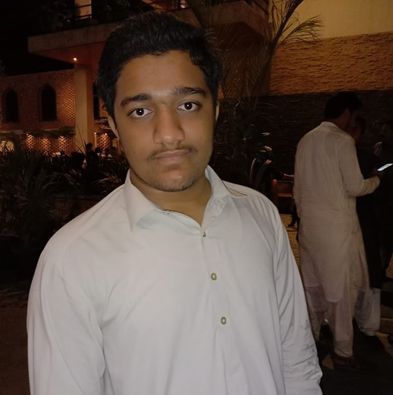 Addsion Is a Blogger and an SEO professional. Co-founder of dsnews.co.uk, I have 2 years of experience in SEO & 1 year of Successful blogging @ dsnews.co.uk. I have a passion for SEO & Blogging, Affiliate marketer & also interested to invest on profitable stocks.