A lot of people might describe smartwatches as a fancier gadget that tells you time. But smartwatches today are way more than just mere time-tellers. Here are some benefits of owning a smartwatch in 2021.
Track your fitness



Smartwatches can help you stay in touch with your fitness goals even on an otherwise busy day. Smartwatches can track the number of steps you take daily. This is done by using a 3-axis accelerometer that senses every movement in your body. The accelerometer also identifies inclines when you climb up steps. Furthermore, the tracker also differentiates between running steps and walks. All of this data being tracked throughout the day can help you to keep a track of your activities. Another advantage of wearable trackers is that you don't need to make any manual changes to start the tracking process. As long as you're wearing them throughout the day, all the data will be tracked automatically. This will also guide you to make changes in your daily routine if you fail to reach your pre-decided fitness goal.

Access your phone notification



Smartwatches can be connected to your smartphones. You can access all the notifications on your phone using the

smartwatch

. This can be helpful when you're travelling or working out, and don't have the opportunity to look at your phone directly. You can check emergency messages and reply to them using your smartwatch if required. You can also keep up with notifications from news organizations and stay up-to-date with all the happenings around the world. Furthermore, you can also browse social media apps like Twitter, Facebook and Instagram using your smartwatch.

Attend calls on the go
On connecting your smartwatch to your smartphone, you can also make and receive calls using your smartwatch. This feature can come in handy if you don't have your phone near you at all times.
Manage your music on the go



Smartwatches also let you play music on the go. You can use them to play music from your favourite apps. You can also change the songs, and customise the music using your smartwatch. With proper internet access, you can download songs and playlists and play them later.

Long battery life



Smartwatches usually have a battery life that can easily outlast your phone's battery. This means that even when your phone dies, you can still be connected to the rest of the world through your smartwatch. You can check messages, make emergency calls and keep a track of time.

Navigation made easy



Google Maps and other navigation apps have definitely made our journeys a lot easier. However, having to align your phone with the direction of your movement can be difficult. It often takes more time and can result in accidents if the driver is not careful. In such cases, wearing a smartwatch is a wise decision. Smartwatches don't need any special care. You can simply connect your smartwatch to your phone. Now all you have to do is open the navigator app on the smartwatch and it will give you the correct navigation for every turn using a voice command. This

Apple Watch

even has an in-built GPS that gives you accurate information without being connected to your phone. Thus, a smartwatch can be an excellent companion for an avid traveller.

Play videos on the go



Long walks can often become very boring. However, with smartwatches, you always have entertainment just a few taps away. You can play an episode of your favourite TV show or a YouTube video on your smartwatch itself! Although the screen is small, it can actually do a phenomenal job of keeping you entertained.

Fall detection



SmartFall is an app that uses the sensors of the smartwatch to predict a fall. The app has been designed by organizing essential data about the temperature, heart rate and walking patterns to train the app to identify falls. This can be especially helpful to track the activities of elderly people who are more susceptible to accidents.

Locate your lost phone and keys



If you're someone who often misplaces your phone and keys, a smartwatch can be really useful. These watches have a "Find Your Phone" feature that automatically rings your phone in full volume, so that you can find it. Key finders are electronic tracking devices that can be attached to your keychain. You can install the key finder app on your smartwatch and locate your lost keys by using it.
Now you can purchase a new smartwatch without fretting over the costs by using the Bajaj Finserv EMI Network Card. The EMI Network Card comes with a pre-approved limit of up to Rs. 4 lakh, and can be used to buy anything you wish. You can convert the cost of the product into affordable EMIs, with flexible tenors ranging from 3 months to 24 months.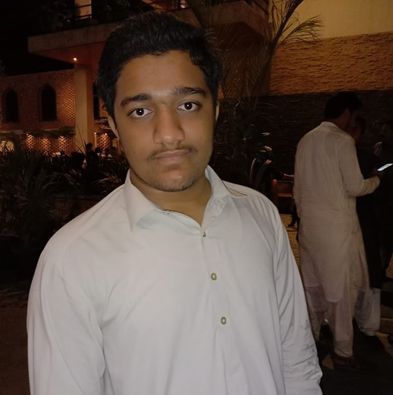 Addsion Is a Blogger and an SEO professional. Co-founder of dsnews.co.uk, I have 2 years of experience in SEO & 1 year of Successful blogging @ dsnews.co.uk. I have a passion for SEO & Blogging, Affiliate marketer & also interested to invest on profitable stocks.