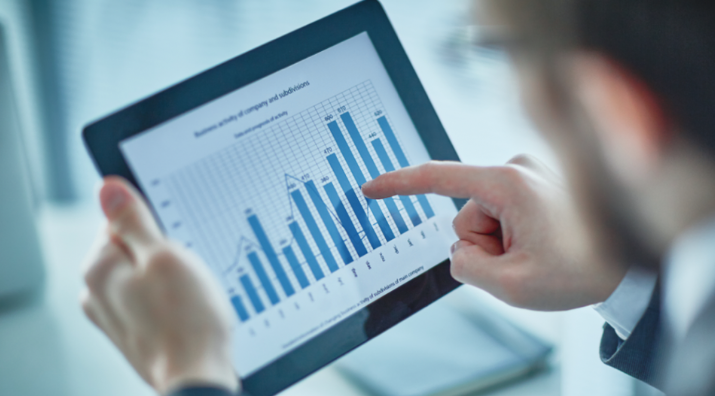 Every company tries to promote itself through several types of marketing campaigns. They engage with their audience and hope to convert them into paying customers. But how do they reach out to those so-called "Potential Customers"?
The answer is "Lead"!!
In simpler words, a lead is someone interested in buying your product or service. A lead is at an early stage of the sales process and should be engaged and reach out thoroughly to convert it into a paying customer. Leads are often generated through a process known as lead generation.
There are mainly two types of leads – sales leads and business leads. Sales leads are the people interested in buying and using your product while business leads are the businesses that can be your potential partner for another business.
In this article, we will learn how web scraping can help businesses in the process of lead generation to expand their customer base and drive revenue growth forward.
Understanding the concept of Lead Generation Scraping
Lead Generation Scraping is an automated extraction of contact details from various online sources to gather insights into potential customers who have shown interest in your products or services. Automating the process of lead generation allows companies to save time and resources and ensure that the efforts in sales and marketing are precisely targeted and effective.
Key aspects of lead generation:
Data Sourcing – There is a wide range of sources available on the internet to extract quality leads like social media, business directories, forums, and much more. Google scraping and LinkedIn data extraction also allow businesses to extract diverse categories of information about a person available on the internet.
Customized Criteria – By using web scraping, businesses can define specific criteria including job position, location, and industry to extract leads to target the most relevant prospects suitable for their business.
Integration – Extracted leads can be integrated with various Customer Relationship Management(CRM) software or other marketing platforms for a streamlined nurturing and conversion of leads into customers.
Benefits of Lead Generation
Businesses dependent solely on organic traffic to attract customers don't know the upside potential if lead generation is implemented as one of their marketing strategies. It is challenging for a business to maximize revenue growth without reaching out to its leads.
A precisely targeted lead generation can help you to get high-quality prospects that can be converted to high-quality customers.
Here are some key benefits to consider when it comes to Lead Generation:
High-Quality Prospects: Targeted lead generation ensures you acquire high-quality prospects, increasing the likelihood of converting them into valuable customers.
Improved ROI: By focusing your efforts on prospects who are genuinely interested in your offerings, you'll see a significant improvement in your return on investment.
Enhanced Customer Insights: Lead generation enables businesses to gather essential data about their potential customers, facilitating personalized marketing and a better understanding of customer needs.
Competitive Advantage: A data-driven lead generation approach sets you apart from competitors and empowers you to stay ahead in your industry.
Challenges in Lead Scraping
While lead generation scraping is a powerful tool for businesses, it doesn't come without its fair share of challenges. To successfully harness the potential of web scraping for lead generation, it's essential to be aware of and address these obstacles.
1. Legal and Ethical Concerns:
Data Privacy: Scraping personal information from the web must comply with data protection laws. Non-compliance can lead to legal repercussions.
Respect for Website Policies: Web scraping may violate the terms of service of some websites. Respect these policies to maintain ethical standards.
2. Data Quality and Accuracy:
Data Variability: Information found on the web can be inconsistent and unreliable. Ensuring the accuracy of scraped data can be a challenge.
Data Verification: Lead data should be cross-verified to eliminate inaccuracies, ensuring the leads' authenticity.
3. Anti-Scraping Measures:
IP Blocking: Websites may block IP addresses that send too many requests, which can hinder the scraping process.
CAPTCHAs and Honeypots: Websites employ security features like CAPTCHAs and honeypots to identify and block scrapers.
4. Data Volume and Management:
Data Overload: Scraping can generate massive amounts of data, making it challenging to manage and process efficiently.
Data Cleansing: The need for data cleaning and deduplication is essential to maintain the quality of leads.
5. Technical Challenges:
Website Structure Changes: Websites frequently undergo updates, changes in structure, or redesigns. Scrapers need to adapt to these changes.
Handling Dynamic Content: Websites that rely on JavaScript for content loading may require advanced techniques for scraping.
6. Resource Intensiveness:
Time-Consuming: Large-scale scraping operations can be time-consuming, especially when dealing with extensive datasets.
Server Resources: Web scraping can strain server resources and lead to increased operational costs.
7. IP Rotation and Proxy Management:
IP Rotation: To avoid IP blocking, you must manage IP rotation efficiently to distribute requests evenly.
Proxy Quality: Using proxies can help, but the quality of proxies can vary, affecting scraping success.
8. Customized Scraping Solutions:
Tailoring Scrapers: Building customized scrapers that meet specific business needs can be a complex and resource-intensive task.
Successfully overcoming these challenges in lead generation scraping requires a combination of legal compliance, technical expertise, and the right tools. A well-planned strategy, attention to data quality, and a commitment to ethical scraping practices are key to thriving in the world of lead generation scraping.
Methods of Lead Scraping
Lead generation scraping relies on various methods and tools to extract valuable lead data from the vast ocean of information available online. Here are some popular methods employed by businesses to collect leads effectively:
1. Custom Web Scrapers:
Tailored Solutions: Custom web scrapers are designed to target specific websites or platforms. They allow businesses to extract data from websites where off-the-shelf solutions may not be suitable.
Data Extraction: Custom scrapers can be programmed to navigate and scrape data from complex websites and sources.
2. Third-Party Scraping Tools:
Off-the-Shelf Solutions: Many third-party scraping tools offer user-friendly interfaces and predefined templates for common websites, making lead generation accessible for businesses without extensive technical expertise.
Cost-Efficiency: Using existing tools can be cost-effective, as they often come with a range of features and support.
3. Google Scraper API:
Automated Data Retrieval: Google Scraper API is a powerful method for automating the extraction of leads from Google search results.
Diverse Data Categories: It allows businesses to obtain a wide range of lead information, including contact details and profiles, from Google's vast database.
Time and Resource Efficiency: By automating the lead generation process, businesses save time and resources, ensuring that efforts are focused on high-quality leads.
Conclusion
In summary, web scraping for lead generation presents a wealth of opportunities for businesses to connect with potential customers and drive revenue growth. It offers a structured and efficient way to gather high-quality leads, streamline data, and enhance targeting. However, this approach is not without its challenges, including legal and ethical concerns, data quality issues, anti-scraping measures, and resource-intensive processes. To succeed, businesses need to adopt a well-rounded strategy that balances these challenges with the benefits of lead generation scraping, ensuring they adhere to ethical practices, maintain data quality, and employ the right tools for the job.