The widespread use of desktops, laptops, smart phones, and tablets breaks the excellent habit of writing by hand. With the rise of new technologies in this digital age, it seems that the keyboard has won the battle with the pen and the pencil.
Writing is a potent communication tool; learning to write allows us to convey ideas, opinions, and different types of messages. But when writing is manual, it is also a way of expressing ourselves; our writing expresses a part of our identity, of our course of facing the world. It is expected that the handwriting of each one is something unique and personal that we must respect, but it is essential that it be something legible. If it is not readable, the writing loses its meaning. Many children have poor handwriting, and we can help them improve their handwriting and handwriting.
Benefits of handwriting
When you write by hand, you connect with the words; you allow your brain to focus on them, understand them, and process them differently than how you perceive them when you type them. The practice of writing with a pencil, pen, or ballpoint pen can make you more innovative, more creative, and can even lower your stress levels. Writing habits also increase the vocabulary words of the kids.
Concept compression improvement
When you capture the strokes of the letters, you develop a greater conceptual understanding than when you type because you write more slowly and consciously. This process forces you to streamline the information in detail, unlike typing, which is more automatic.
Why do they have bad handwriting?
Writing requires the implementation of a series of complex processes, working in combination. So we have to translate sounds into letters, coordinate our hand with our eye, master fine motor skills that allow us to draw precise lines, and organize and order our writing in a specific space.
The good or bad handwriting depends on the way to organize these processes; the causes of bad handwriting can be several:
Bad grip position of pencil or pen.
Poor fine motor skills.
Writing too fast makes us write in lousy handwriting.
How can Calligraphy help our child to improve his handwriting?
Calligraphy is a form of personal expression of each one, so it is not about making the child change his handwriting, but improving it and making it more legible. Calligraphy helps to improve handwriting for kids.
Some tips on how Calligraphy help to our children improve kid's handwriting:
It seeks to promote psychomotor skills, especially those related to fine motor skills. Currently, we use technology for almost everything, and we do few things with our hands, it is essential that you help your child to gain skill and precision, for this any manual activity is worth: drawings, cutting, crafts, origami, constructions, models, sewing, use the screwdriver, etc.
He also practices exercises to gain strength in his hands and arms and improve hand-eye coordination: throwing a ball, racket sports (ping-pong, tennis, paddle tennis, paddles, etc.).
It may also be good if your child starts to do calligraphy exercises.  These exercises are good for improving our penmanship.
Pay attention to holding the pencil and showing him how to do it correctly; the pencil should be held with the index finger and thumb.
Remind him that good handwriting is essential for others to understand what he writes and that at first it may take a little effort, but that little by little, he will learn to do it better and with less effort.
Insist on leaving the rush aside; to write well, it is essential to do it slowly and paying attention to what is written.
Reinforce your achievements and avoid stress. Instead of forcing him to improve his handwriting, encourage and motivate him to do so.
As you have seen, there are many benefits to writing by hand. For this reason, it is highly recommended that you maintain the habit of writing by hand, whether it is expressing your personal goals, notes to remember, or even positive affirmations that will help you eliminate nervousness and stress states. Practice for a while every day, and you will soon notice the positive consequences. For more details browse Spellquiz.com and know how to improve the handwriting.
Conclusion
Remember that teaching writing is a complex process that requires all possible patience and attention. Children who do not have good writing skills must practice daily for at least 1 hr. It will not only improve their writing but also improve their capability of learning. So if your kids' writing skills are very poor, give them proper time and ask them to practice daily. If you still do not find any improvement, you can join their writing classes.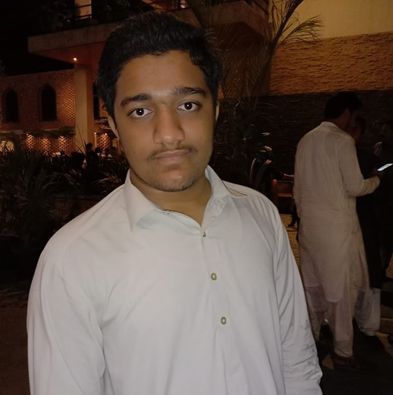 Addsion Is a Blogger and an SEO professional. Co-founder of dsnews.co.uk, I have 2 years of experience in SEO & 1 year of Successful blogging @ dsnews.co.uk. I have a passion for SEO & Blogging, Affiliate marketer & also interested to invest on profitable stocks.