Let us start by learning this interesting stat; Nasdaq reports that by the year 2020, 95% of global purchases will be made via eCommerce platforms. Today, eCommerce sales account for 14% of all global sales, and Statista forecasts this trend to grow even further, hitting 22% in 2022. You are missing out a lot if you are operating a business without an eCommerce store. Suppose you have an eCommerce store, Kudos! You are walking the right path- the success path.
This is not to say that the ride will be fair for your Ecommerce website. As the saying goes, nothing comes on a silver platter. To see your E-commerce website at the peak of success, you will have to endure many challenges and use many resources. One major challenge facing Ecommerce is cyber breaches. Experian indicates that E Commerce-related frauds have been increasing day after day. The importance of eCommerce security measures and protocols is now being seen in most eCommerce stores, both large and small.
Let us call a spade a spade- if you do not have proper e commerce security measures in place, then it might just be a matter of time before hackers visit. You are probably wondering what measures you should put in place to remain secure. Do not panic much. This article has got your back. The best practice is to ensure that your IT team or those directing cybersecurity have completed CISO training. Also, the following are some of the best cybersecurity tips for your eCommerce security.
Use Strong and Unique Passwords and Ensure Your Customers Do
Verizon Data Breach Investigations Report (DBIR) reveals that 37% of data breaches result from compromised passwords. A hacker will first try to crack your password before trying other hacking techniques. Weak passwords provide hackers with the easiest path to your Ecommerce website. Unfortunately, weak passwords are still a problem in cybersecurity.
For your eCommerce website, you should have a proper password policy that requires all stakeholders to implement strong and unique passwords. Strong passwords are characterized by length and complexity. For your eCommerce website, passwords should not be anything below eight characters in length. A complex password combines both numbers, special characters such as hyphens, stars, commas, and full stops, and both uppercase and lowercase letters. The more complex a password is, the stronger it will be to withstand brute force and dictionary attacks.
Unique passwords are also vital in protecting your Ecommerce website. It is sad to learn that 66% of Americans use similar passwords across multiple platforms. Using one password for multiple accounts puts all accounts in great jeopardy. All a hacker will need to do is access one password, and the hacker will be able to access all your accounts using the same password. Therefore, I advise that you have a policy where all stakeholders in your eCommerce store use a unique password. A unique password is one that has not been used elsewhere.
Implement Extra Authentication Factors
Although it might seem like a burden or tedious procedure, enabling the multiple-step authentication feature for your eCommerce store can go a long way toward securing your eCommerce store from hackers and cyber intruders. In addition, this step assures you that only you and the other authorized users are the only ones accessing your store. Considering the high costs of a cyber breach, the two-step authentication process is worth it.
In the two-step authorization, apart from the user using login credentials to log in to different accounts on your eCommerce platform, the user will also be required to enter a security code sent to him via email or as a text message. Without the correct code, access will not be authorized. Other extra authentication factors include the use of facial recognition, fingerprints, and secret words. To fortify your security walls, you need to enable two-step authentication. Check out cyber security services.
Installa Secure Socket Layer Certificate
Thumbs up to this excellent security protocol that has been playing significant cybersecurity roles since 1994. The SSL certificate encrypts the communication between your servers and your users' browsers, ensuring that only the intended recipients receive the information. The SSL certificate, thus, keeps malicious intruders off your radar.
Because your customers share their sensitive information with you, you need the certificate to protect the information. Such information might include their credit card numbers, financial details, among many others. The certificate is not as expensive as you might be thinking. There are many Wildcard SSL certificates available on the market. Just a single Wildcard SSL certificate, and you will be able to secure an unlimited number of first-level subdomains along with the chosen primary domain. How cost-effective this could be!
The SSL certificate is not only necessary for security purposes. You need the certificate to improve your rankings in search engine results pages and earn a positive reputation from your existing and potential customers. If you value your eCommerce store's security, you need to acquire and install an SSL certificate today. Usually, SSL certificates are acquired from trusted certificate providers.
Ensure that Your Ecommerce Website Stays Updated
We can equate cybersecurity to a cat and mouse game. When attackers identify loopholes, software developers are quick to patch them. However, failing to update your software and your Ecommerce website means that you are choosing to live with security vulnerabilities. Hackers could take advantage of such vulnerabilities and carry out a devastating data breach that could be too costly to repair.
It would be best if you always were on your toes to update the software once it has been released. However, it would help if you never dismissed that "new software update available" notification. The best thing to do is stop what you are doing and install the software as soon as possible. Yeah, it should be asap because no one knows when the hackers will come calling. The good thing is that if you are using SaaS eCommerce platforms such as BigCommerce, then you can be sure to have the updates automatically taken care of.
Use Firewalls
Simply put, a firewall is like a barrier that is built between a network of users and the external surroundings. The firewall establishes a standard security policy between the said networks and the surrounding environment that might contain intruders or hackers. The significance and need for firewalls in eCommerce websites have increased in all folds. Firewalls are majorly divided into two- software firewalls and hardware firewalls.
Ecommerce websites involve transactions that are worth millions of dollars. There is a need to protect these transactions and the involved networks against forces of the outside world. Firewalls are critical tools that can ensure the security of these transactions. They guard the servers of your eCommerce websites against malicious agents. All incoming traffic must pass through the firewall. The firewall will filter out the traffic and only allow safe traffic into the network. Firewall thus ensures secure transactions and data confidentiality, thereby helping your eCommerce store stay intact.
Use Anti–malware Software
Different forms of malware could cause havoc to your eCommerce store. Worms, viruses, trojan horses, and other harmful programs could be fatal to your eCommerce store. The anti-malware software will scan through your entire system to find and eradicate any malware programs that could be harmful to your eCommerce store. As an Ecommerce security measure, you need to use anti malware software.
ExecuteRegular Data Backups
There is no full-proof cybersecurity measure that will provide your eCommerce store with absolute immunity to cyber threats. Hackers eventually find loopholes and use them to gain entry into your system. Regular data backup is a post-cyber breach measure that assures your Ecommerce website of continual operation long after the data breach has occurred. I always see a backup file as a contingency plan or insurance scheme that assures you of all your data after a cyber breach has occurred.
To be on the safe side, you need to conduct regular data backups. It would help if you also were mindful of where you store the file. The storage source should be at a point where you can easily retrieve the file. To avoid all the hassle involved in carrying out the data backups, you should consider using automatic backups.
Use Multilayer Security
One security measure is not enough. If you want to beat the hackers and fully protect your eCommerce website, you should use multiple security measures. A hacker will need to go past all the layers to finally reach your eCommerce store. By which time, you would have noticed and taken appropriate measures. Hackers can also easily give up when faced with the heavy hurdle of going through all those security layers. Therefore, ensure that you use all the mentioned security measures to enhance the security of your eCommerce website. You can also use DNS Filter to protect your all type of websites.
To Sum Up
Developing an excellent e-commerce security strategy is vitally important to the success of your e-commerce store. You cannot afford to distort your outstanding reputation and lose your customers' trust by exposing their data to fraudsters and cybercriminals. A perfect security strategy will ensure that you spent more time developing your business and less time worrying about cybersecurity threats. An excellent eCommerce security strategy requires a lot of commitment and planning. You need to have proper measures in place to help you fortify your security walls. This article has explained the eight best security tips to protect your eCommerce store.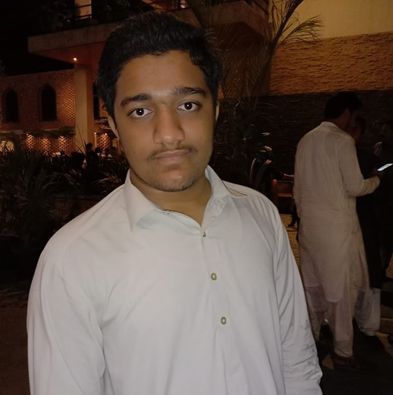 Addsion Is a Blogger and an SEO professional. Co-founder of dsnews.co.uk, I have 2 years of experience in SEO & 1 year of Successful blogging @ dsnews.co.uk. I have a passion for SEO & Blogging, Affiliate marketer & also interested to invest on profitable stocks.