Getting a good telco company in Singapore can be challenging since most of the available companies offer an almost similar experience. Are you wondering which telco company you'll settle for in Singapore? Our guide for the top telco in Singapore will briefly explore what telcos are, then highlight the 3 best telco in Singapore, including their features.
What is a telecommunications service provider?
A telecommunications service provider is a company that transports information electronically through data, or phone communication services over a large area. They're liable for the upkeep and operation of the phone and related products and services.
The leading telecommunication service in Singapore is phone service which is offered either as wireless or wired. Other services provided include television, internet and networking for both homes and businesses.
Factors to consider when choosing a Telco in Singapore
You need to select a telco that offers broadband with high speed to ensure you're efficient as you carry out various activities online. If it's a business meeting, have a high connection speed to ensure you're not lagging behind and if it is watching videos on YouTube, you shouldn't get bored as you wait for them to load.
Work with a telco that offers data plans that won't hurt your budget. Most data plans involve monthly contracts and hence you should purchase one that's sufficient and efficient for your needs.
A good telco should offer data plans that suit your needs. They should provide various options for you to choose freely the ones that work best for you.
Type of mobile plans offered by telcos in Singapore
Most telecommunication service providers offer two main plans: Prepaid and postpaid options.
This is the best option for those planning to spend little time in Singapore and be free from binding contracts. You can purchase paid subscriber identity modules (SIMs) from retail outlets for the network service provider or any other convenience store. If your data plan gets exhausted, you can easily top-up via ATMs or internet banking.
This data plan is convenient for people planning to spend an extended period in Singapore and doesn't mind getting involved in binding contracts. The tiers range from basic to premium, with no huge differences in calls, minutes and number of SMS provided.
Top telco companies in Singapore
The telecommunication service providers in Singapore vary depending on the features they offer. However, these 3 telco leads other as they offer top-notch and all-round services:
SingTel
SingTel is an all-around telco offering a wide range of services, including data, mobile, TV and internet. SingTel's 1Gbps fiber broadband is the telecoms broadband standard plan priced at $44.90 monthly. It's suitable for gaming, voice app, video streaming, video download and upload.
Main features
12-months subscription period with SIM-only (20 GB)
Home line
Mobile broadband (500MB)
Wireless dual-band AC Router for new sign-ups
150 minutes talk time and 500 SMS
M1
M1 is the heart of Singapore's voice and data communications services. M1's 1GB broadband plan has fixed voice, ONT activation and 4G mobile broadband. It's excellent for games, voice apps, 4G coverage, upload and download.
Features
SIM only plan- 40 GB
$39.90/ month for a 12 months subscription
Talktime up to 1000 minutes with no charges for incoming calls
Free next-gen Wi-Fi router for new sign-ups
StarHub
A leading homegrown telco with unmatched communication solutions. Starhub's standard plan, the 1Gbps Fiber broadband, is priced at $45.90 monthly for 24 months. It has excellent gaming, video and download experience.
Main features
Free 3 months subscription for new sign-ups
Free service installation
Free service activation
12 months of Disney+
Conclusion
Hopefully, you now know the top telco in Singapore and have grasped the basics of evaluating telco service providers in Singapore for short or long term engagement. Evaluate each telco service provider considering the features offered and settle for one that's most suitable to cater to your needs.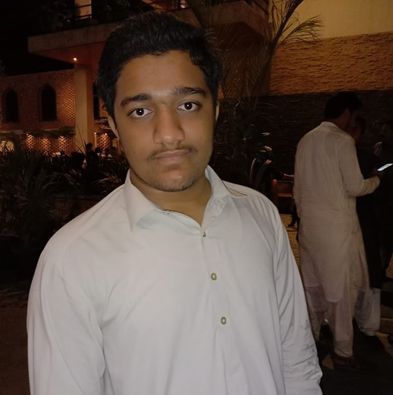 Addsion Is a Blogger and an SEO professional. Co-founder of dsnews.co.uk, I have 2 years of experience in SEO & 1 year of Successful blogging @ dsnews.co.uk. I have a passion for SEO & Blogging, Affiliate marketer & also interested to invest on profitable stocks.