If you are here, you are probably in search of a UX designer job position and we know this process is quite stressful. Preparing for an interview is as important as gaining experience and building a portfolio.
This article aims to help future UX designers get the position they dream about by providing the ten most common interview questions that recruiters tend to ask.
P.S. in case you are an employer looking for some help in choosing the right candidate read about UX designer interview questions.
Preparing for an interview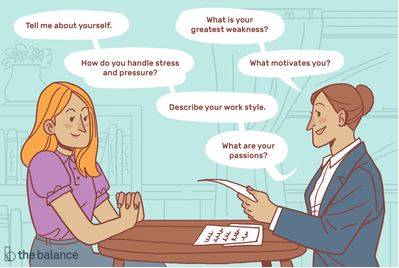 Image credit: thebalancecareers.com
Studying the most popular questions and practicing confident answers will definitely help you get a good position. Finding IT professionals and smart designers takes a long time, sometimes weeks. If you will communicate calmly, confidently, and competently, remember that it will be in the employer's best interest to hire you.
Before the interview you should: 
Create a portfolio.

Even if you have no previous experience create a design solution for an imaginary project.
Write a resume.

Write about the most significant projects you've worked on. If you don't have experience yet, state your skills, the more, the better. Don't forget to link to your portfolio.

Determine in advance your requirements for the position

. When applying for a job position it is not only an employer who decides whether you are a suitable candidate, you also need to state your expectations from the future job.

Find frequently asked interview questions and prepare your answers to them

in advance. With this point, we are going to help you further in the article.
Popular interview questions for a UX designer 
We won't mention here such general questions like "tell me about yourself" or "where do you see yourself in 5-10 years?" but will try to provide some more specific or tricky interview questions. 
Describe your design process?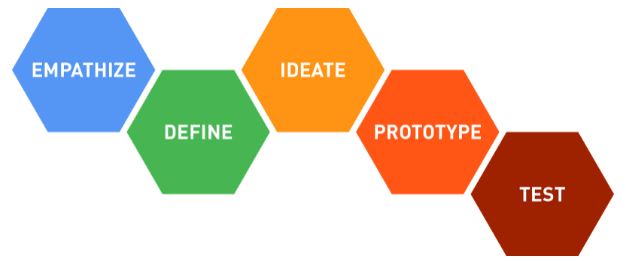 Image credit: smashingmagazine.com
There is no specific standard in the design process, and therefore all the answers are good, even if your design process is different from other designers. With this question, the interviewer wants to understand your approach to work, whether you are able to approach the project methodologically, and divide the whole process into logical steps in order to complete the scope of work on time and successfully.
The company may ask to describe your design process based on some project from your portfolio, as well, so be prepared. 
What mistake did you make earlier?
By asking this question the recruiter wants to understand what kind of person you are, how you describe the problem and how you find a solution out of this situation, what this experience taught you. That is, having made this mistake, you have learned some lessons.
The best answer to this question is to give a concrete example from your past experience. You must answer honestly, but at the same time not go into negativity and some kind of personal dislike. It's best to describe a harmless example from your previous experience that you made because of being young and inexperienced.
What are your strengths and weaknesses?
Always keep the job description in mind when answering this question. Mention the strengths that match the points that they wrote in their description of the ideal candidate. When answering about weaknesses avoid telling those things that may mean you don't fit the position.
What project can you be proud of and why?/What is your most significant professional experience?
With this question, the recruiter can learn a lot about you. They want to hear:
how well you can handle a project or situation

what your approach to solving difficulties is

understand how you handle stressful situations
When describing a project do it as if you are telling a story: state the problem, how you discovered it, what helped you to come up with different design ideas, what steps you took to design a solution, and what the outcome was.
If there was a chance to change something in a previous project, what would it be?
With this question, the interviewer wants to understand several things:
can you objectively assess the area for improving your work?

understand whether you are an active and positive person if something concerns changing the work done
The best approach to answering this question is to choose an area where your project really needs changes and preferably select the area with which you worked directly.
What is the next step for/what do you think will be the next big thing in "company specialization" (gadgets/in cryptocurrency, etc.)?
This question is asked to understand whether you understand the area of the company you apply for work in. The recruiter wants to see whether you read news from the world of design and technology because it is very important for a designer to be in trend, to know what is happening around you. 
The advice here would be to figure out before the interview, which questions the recruiter can ask. If a company is engaged in cryptocurrency, I'm almost sure they will ask this, if they deal with mobile applications, they will ask about smartphones.
Describe a popular service/software/application whose design you like/dislike and why?
There is no need to describe the answer to this question for a long time. Not all companies ask it. Still, I guess you know that as a UX designer you will have to use common design patterns all the time and do competitive analysis as a part of your research. That's why the way you assess popular apps is important for your future employer.
What if the client doesn't like the solution you came up with?
This is a common situation that helps to understand the way you communicate with the client. As a UX designer, you should be ready to revise your work and make some changes but at the same time, you should always be ready to objectively explain your design decisions.
What design tools do you use in your product design process? (for research, brainstorming, mockups, wireframes, prototypes, and so on)
You will probably have the list of tools written in your resume, like Sketch, Adobe XD, Figma, Mockplus, Illustrator, LightRoom. Tell for what purposes you use them and show that you are always ready to learn how to use other design tools.
Do you have any questions?
Didn't know what to ask before? Try the following:
What is the further process of the course of the interview?

What and when to expect from an interviewer next. Usually, at this moment, they explain that you should expect a letter/call from them.

What is the composition of my team? Are there any more designers and what are their roles? Who will I be in close contact with besides designers?

These questions will help you understand a lot about the company and the upcoming role.

If it's a startup, ask

where they get their funding from

. This is important because you don't want to start working, and after a couple of months find out that the startup has gone bankrupt.

Ask some specific questions about the company and the product

, which you don't quite understand from the interview and information from their website/vacancy text.
Write down your answers to the above questions, or record a video of you answering them to be able to evaluate and improve not only the things you say but also the way you say them. And good luck with your interview!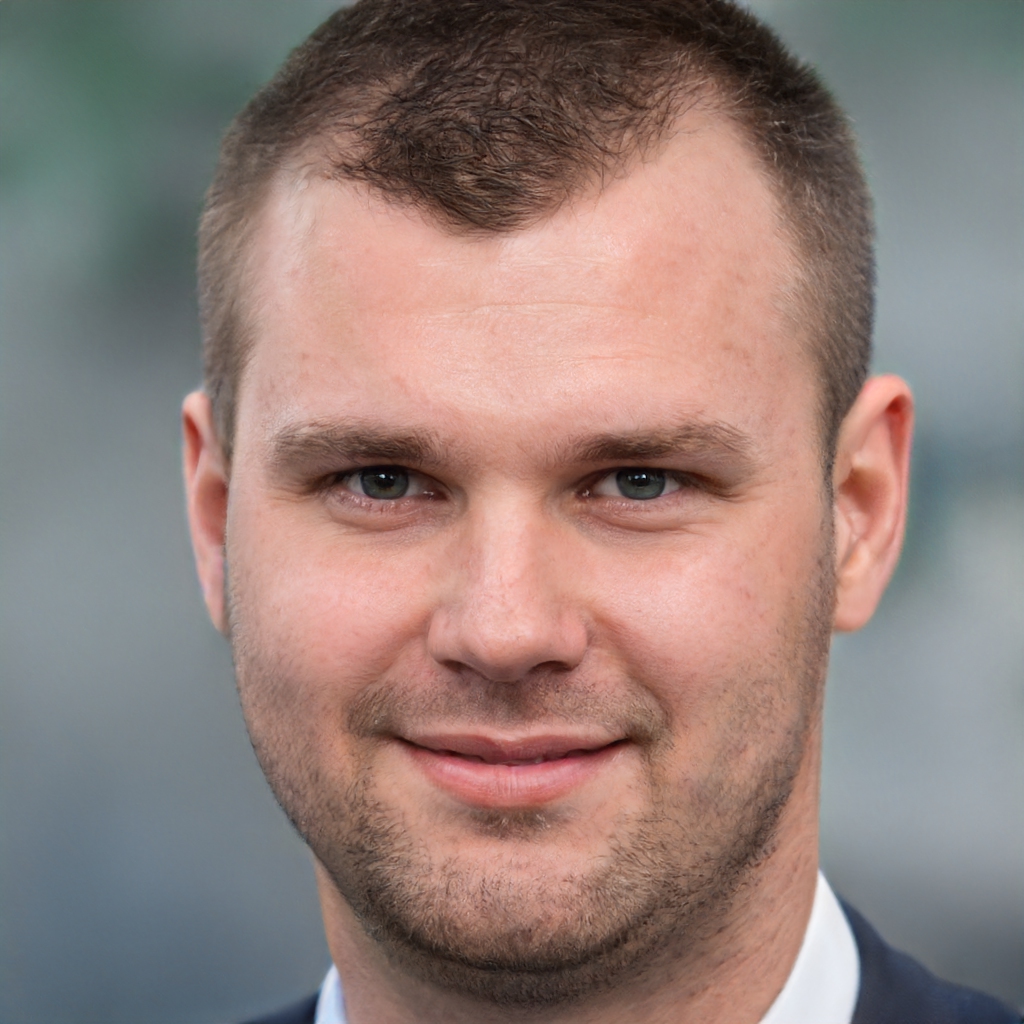 James is a great tech-geek and loves to write about different upcoming tech at TechyZip. From Android to Windows, James loves to share his experienced knowledge about everything here.