You might have heard of night vision as an exclusive military-grade gadget. You might also have seen them being used in movies for spying by undercover heroes. These night vision devices, however, are often compared with the modern technology of thermal monoculars like those of AGM thermal monoculars, also capable of working without light. Both devices do wonders for hunters, home inspectors, and others who have to do most of their work without lights. Giving you an edge over the other in your search and recognition of things. The two instruments might seem to be similar but are largely a part regarding their functionality and sizes and applications. In this article, we will compare both of these instruments to help you select the one most suitable for your job.
How Thermal Imaging Works
These devices work with the use of infrared radiation and ambient light. Producing a clear image visible even in darkness. The law applied in this device is of black body radiation, according to which an object with a temperature above absolute zero emits certain radiation which increases or decreases with temperature changes. It functions by measuring the heat signatures of objects as compared to other objects around them and then translates them into an image where the higher heat signatures are highlighted brighter in an easy-to-see manner.
How Night Vision Works
The technology used by night vision monoculars is the same as that used by the cameras but with larger magnification. They work by absorbing the possible ambient light coming from the moon and star and then magnifying them and portraying them in a greenish hue. Therefore, also known as image intensifier devices.
Comparison Between Night Vision And Thermal Imaging
Thermal imaging has an edge overnight vision by its ability to work effectively both in darkness and in light. Night vision needs nearby visible light to work properly.
Thermal imaging uses infrared sensors to detect the difference in temperature while Night vision works by amplifying nearby visible light.
Thermal imaging work translates heat signatures of the object's compared to its surroundings and makes clear images with higher heat signatures displayed in orange, yellow, and red colors. Night vision magnifies the light and translates it into green-tinted images. NOt so easy and clear to see.
Thermal imaging works despite any change in the weather as it can work perfectly even in complete darkness. In contrast, Night images are impaired by the changing weather conditions like dust, smoke, overcast nights, rain, and fog.
Thermal imaging devices are small in size and portable but expensive as compared to night vision. However, Night vision devices are outdated and provide less safety at night.
In a nutshell, one can clearly distinguish and compare the two devices and their versatile uses in night scanning. Both have their own merits and demerits. One can easily find these devices at an affordable rate over here http://www.agmglobalvision.com.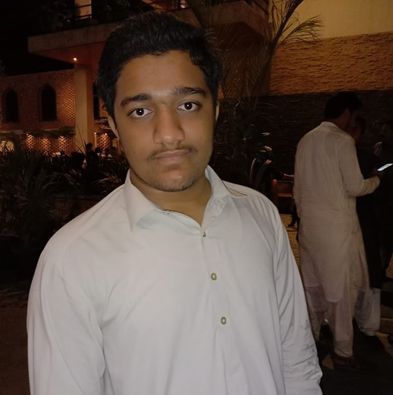 Addsion Is a Blogger and an SEO professional. Co-founder of dsnews.co.uk, I have 2 years of experience in SEO & 1 year of Successful blogging @ dsnews.co.uk. I have a passion for SEO & Blogging, Affiliate marketer & also interested to invest on profitable stocks.