Before the arrival of the first-ever Tesla electric car, the Tesla Model S, most, if not all other electric vehicles that existed prior were really not much to look at and quite deficient, to say the least. While there are many car aficionados that may cringe at the idea that Tesla pioneered the EV revolution, there really is no denying the unprecedented proficiency of Tesla's cars and the brand's role in expediting the automotive world's transition to an electric future. Peer the Tesla Model X review and see how it extended the accessibility of EVs to a wider range of appeals.
With the rapid progression of EV technology and the accessibility to EVs better than ever before, automakers have now been able to expand their EV ranges by electrifying their other classifications from their high-performance supercars to even long-distance semi-trucks or haulers. While there are already numerous electric sports cars, we're yet to see feasible electric semi-trucks. We're well on the way to receiving our first electric pickup trucks, however, with the new Tesla Cybertruck, Ford F-150 Lightning, and even the RAM 1500 EV about to make their debuts. Without further ado, let's take a brief look at some of the interesting EVs currently and soon to be on the market.
Electric Sports Cars
If there's one thing that has surprised us the most about EV technology it's by just how much straight-line performance potential a couple of electric motors and a battery pack can bring to a sports car, especially in comparison to regular gasoline-engine sports cars.
Tesla Roadster – Tesla is aiming to make the new Roadster the fastest production car in the world claiming a 0 to 60 mph sprint time of an insane 1.9-seconds, a quarter-mile time of just 8.8 seconds, and a ridiculous top speed of 250 mph. On top of that, Tesla claims the Roadster will also achieve an unprecedented range of 620 miles.
Lotus Evija – The Lotus Evija carries a prominent hypercar aesthetic with its aerodynamic design, ultra-low-profile, and pronounced body lines and angles. With a combined output of 1,972 horsepower and 1,253 lb-ft of instant torque, the Evija is currently the world's most powerful road car. It will launch from 0 to 62 mph in just under three seconds.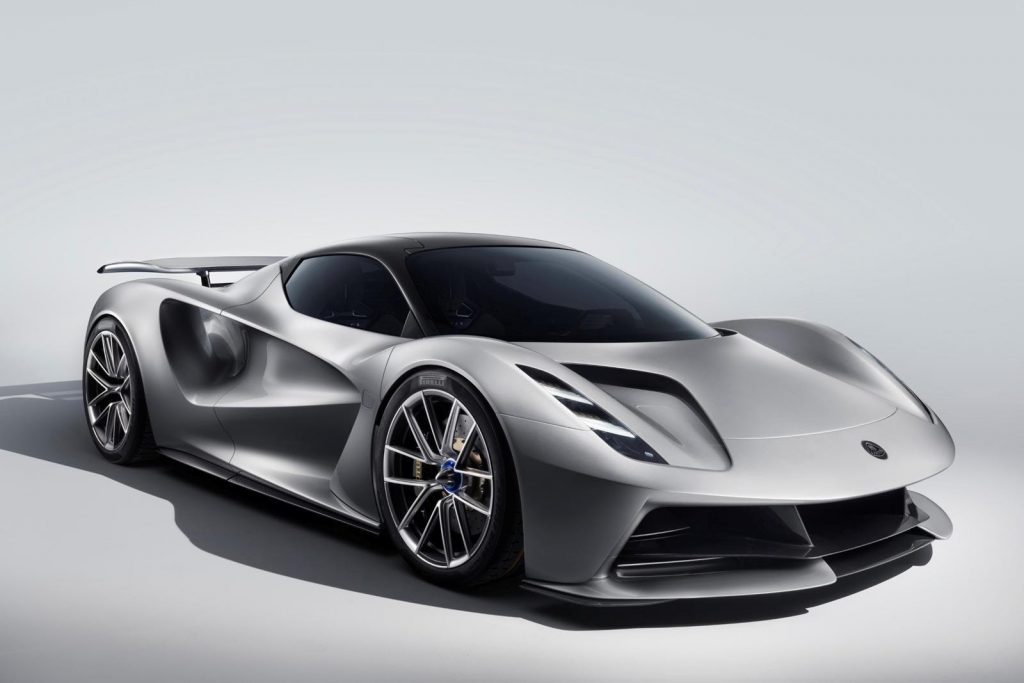 Rimac Nevera – Only 150 models of the Nevera will ever be made which means only 150 lucky people will be able to get rid of a cumbersome $2.4 million. That's a lot to pay for a car you won't get to push to its limits very often, but then again, nobody knows what the potential side effects of regularly moving from 0 to 60 mph in just 1.85 seconds may be.
Electric Pickup Trucks
Pickup trucks are the best selling vehicles in the USA and whether or not that massive market actually likes the idea of an electric pickup truck, they will soon be hitting the market in droves.
Tesla Cybertruck – Just as with regular trucks,

the Tesla Cybertruck

will be presented with various powertrain, body, and bed length configurations. Tesla claims the top-spec variants will be capable of towing up to 14,000 pounds and carrying a payload of up to 3,500 lbs.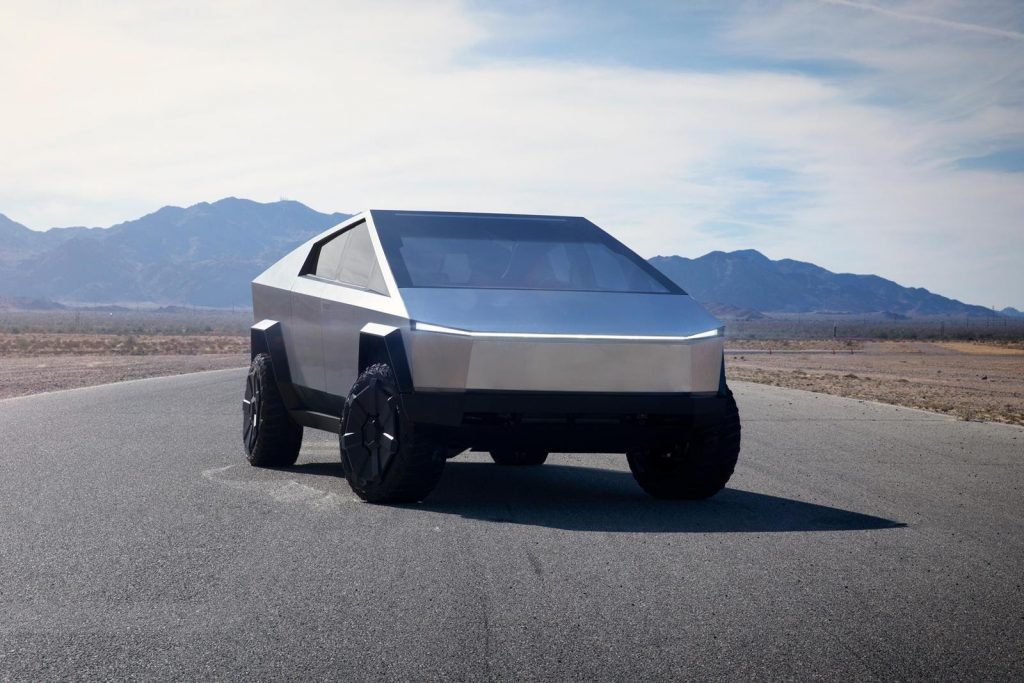 Ford F-150 Lightning – The regular F-150, admired for its balanced performance, many modern features, and immense versatility is currently the most popular vehicle in the US as is. The Lightning version promises to compound on these qualities and add to them with all-electric, zero-emissions driving and improved capability (10,000-lbs max towing capacity and 2,000 payload capacity).
GMC Hummer EV Pickup – Once glorified for its military-esque aesthetic and origins and denounced by some for its extravagant fuel economy returns, the Hummer now returns as a more proficient, eco-friendly, and far more contemporary iteration of its former self. 1,000 hp and 11,500 lb-ft launch this luxury ute from 0-60 mph in just three seconds flat and accord it with some serious utilitarian potential.
Other Unique EVs
Here are some unique EVs defining the future of cars and that many may look forward to seeing:
Volkswagen ID.BUZZ  – For those still in-love with the 'vibe' of the 60's, Volkswagen plans on introducing the all-too nostalgic ID.BUZZ – a modern and fashionable minivan based on the old-school Type 2 VW bus also known as the classic "hippie van".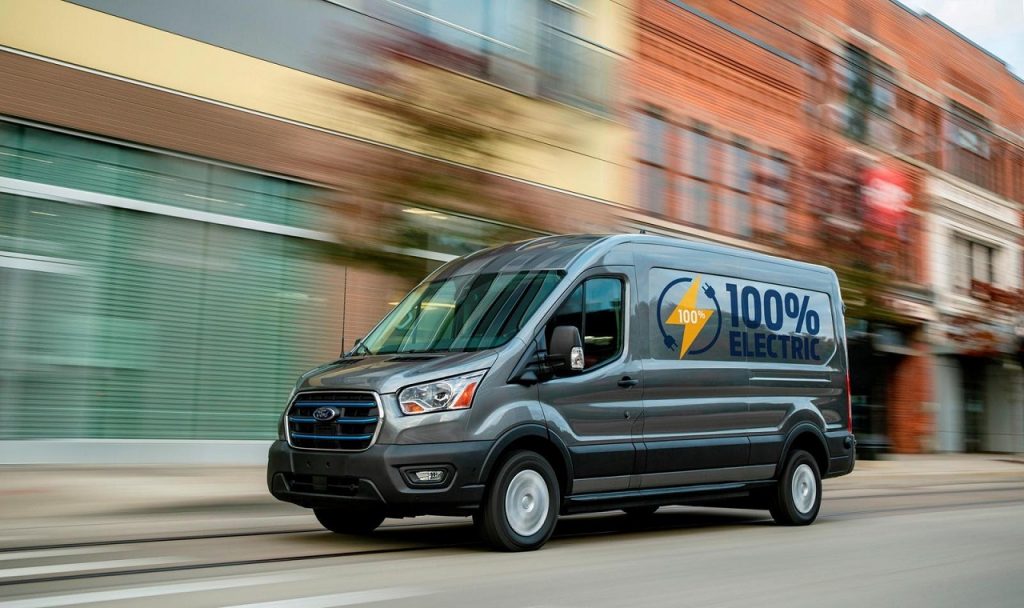 Ford E-Transit Cargo Van – Ford's E-Transit Cargo Van will be the world's first commercial EV and perhaps an EV that makes a lot more sense than any other. Vans are the lifeblood of most urban and suburban regions, so it only makes sense we make them electric-powered and emissions-free to make them more economical and less of a hazard to our health.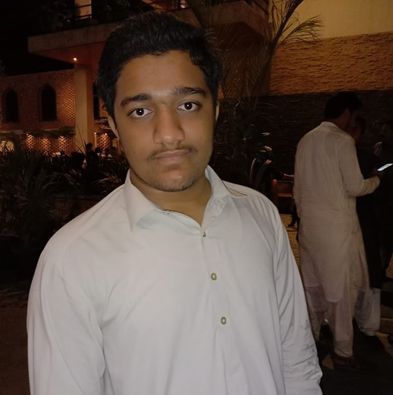 Addsion Is a Blogger and an SEO professional. Co-founder of dsnews.co.uk, I have 2 years of experience in SEO & 1 year of Successful blogging @ dsnews.co.uk. I have a passion for SEO & Blogging, Affiliate marketer & also interested to invest on profitable stocks.