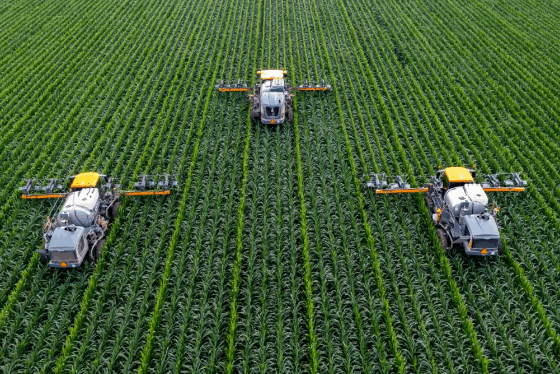 Introduction
The agricultural sector has been the basis of human civilization for millennia, offering people around the world ways to sustain subsistence and a living. Critical levels of desire for food and water resources are being reached as the world's population continues to rise. In this situation, ensuring food security and maximizing water utilization requires effective and sustainable irrigation techniques. In terms of managing their water resources, farmers and other agricultural professionals are facing a revolutionary period thanks to the development of irrigation design software. This essay will examine the importance of irrigation software, some of its main characteristics, and how it has affected contemporary agriculture.
The Necessity of Efficient Irrigation
Nevertheless, current irrigation techniques frequently wastewater, harming the ecosystem and raising farmers' operating expenses. Irrigation design software has become a game-changing solution in response to these issues.
What is Irrigation Design Software?
Irrigation design software is a specialized tool designed to assist farmers, landscape architects, and irrigation professionals in planning, designing, and managing highly efficient irrigation systems. This software employs advanced algorithms and data analytics to optimize water usage, minimize waste, and enhance crop yields. Let's delve into its key features:
Precise Planning and Design:
Irrigation software empowers users to craft intricate plans for their irrigation systems. It takes into account a multitude of factors, including soil type, crop variety, topography, and climate, to tailor systems to the unique needs of the area.
Water Management:
It aids users in the effective management of water resources by calculating precise watering schedules, conserving water, and reducing operational costs.
Real-time Monitoring:
Some advanced software solutions offer real-time monitoring capabilities, allowing users to remotely control and fine-tune their irrigation systems as needed. This results in improved system efficiency and reduced on-site presence.
Data Analytics:
Many software applications collect and analyze data from various sources, including weather forecasts and soil moisture sensors. This data-driven approach enhances decision-making and allows for adaptive irrigation strategies.
The Advantages of Utilizing Irrigation Software
Improved Crop Yields:
By providing crops with the right amount of water at the right time, irrigation software significantly boosts crop growth and yield, translating to higher profits for farmers.
Cost Reduction:
Efficient water usage not only conserves a precious resource but also lowers operational costs. Farmers can save on water bills, energy expenses, and labor costs associated with manual irrigation.
Environmental Conservation:
Water conservation is a significant environmental concern. Irrigation software contributes to the responsible use of water, reducing water waste and its adverse effects on ecosystems.
Increased Sustainability:
Sustainable farming practices are gaining importance, and irrigation software is a valuable tool for farmers seeking to embrace environmentally responsible practices while maintaining productivity.
Precision Agriculture:
Irrigation software is a critical component of precision agriculture, which leverages technology to optimize farming practices. This approach is essential for meeting the demands of a growing world population.
Popular Irrigation Software Solutions
Irrigation F/X: A preferred choice among landscape architects and designers, this software offers comprehensive irrigation design and management tools, including 2D and 3D modeling, scheduling, and equipment selection.
Rain Bird® Central Control: A renowned name in the irrigation industry, Rain Bird provides a central control system for real-time monitoring and remote management of large-scale irrigation systems.
WaterCrop: AquaCrop is a crop developed by the Food and Agriculture Organization (FAO).
Challenges and Future Developments
While irrigation design software has made significant progress in improving agricultural practices, it is not without its challenges. Accessibility remains a key hurdle, especially for small-scale farmers in developing regions who may lack the resources and knowledge to adopt this technology. Furthermore, ensuring the accuracy of data inputs and preventing system malfunctions is crucial to realizing the full potential of irrigation software.
Conclusion
Global agriculture is changing due to the potent technology known as irrigation design software. Food security, water scarcity, and environmental sustainability are major issues that can be resolved through optimizing water usage, cutting waste, and raising agricultural yields. Irrigation software will be progressively more important as the world's population grows in order to maintain agriculture's capacity to feed people and the environment. It is expected to play a bigger part in precision agriculture, which will further change farming and resource management.