Many people simply ignore the need for having a BBQ grill cover. For them, BBQ grills are just basic utilitarian tools that are being left attended after use. However, over time these may become damaged and useless if you do not take care of them well. If you are thinking of ways to protect your pricey BBQ grills, the first consideration should be to have a good cover to keep it well covered when not in use.
Especially in the case of the heavy-duty barbecue grills, which are fixed permanently and cannot be taken into your storage, having a good cover is essential. Getting a good BBQ cover is not a difficult task. Here, we will discuss some of the important aspects to consider while choosing the best available covers.
Consider the covering material
All types of covers may look the same for a beginner, but there are many differences between product to product when you consider BBQ covers. There are various materials used to make these covers, and it comes in various styles and sizes. Some of them are made of high-quality premium materials, whereas some others are so cheap to get. In any case, you need to have a clear understanding of your needs while choosing a BBQ cover by keeping in mind the size requirements and other specifications of your unit. Let us further discuss in detail various materials available in BBQ covers.
Canvas covers
These are the most widely used BBQ cover variants available in the market. Canvas also comes as an alternative to costly polyester covers. For outdoor use, the canvas is considered to be one of the best materials. Canvas covers are also resistant to adverse weather conditions. We can also find that canvas is highly durable. However, if there are heavy rains or the possibility of water clogged onto the surface, then canvas may not be a fully waterproof material.
Vinyl covers
Compared to canvas covers, the major advantage of vinyl material is that it is fully waterproof. So, you can rely on it for effective outdoor use. It can protect your BBQ units most effectively from rain and moisture too. You may also find many classifications in vinyl covers, which offer different grading and capabilities. However, while thinking of vinyl covers for BBQ, you need to use heavy-duty vinyl, which is 12 gauge or more. You may be getting cheaper vinyl at a lesser cost, but these may not be as durable as the heavy-duty, high-gauge material.
Polyester covers
Similar to vinyl, polyester grill covers are also very popular, which are waterproof and weatherproof too. Polyester is a lightweight material and can also protect your grill from different troublesome weather conditions as rain, dust, heat, snow, wind, and so on. Polyester is also highly durable as vinyl and can be used over time without much damage. Some polyester covers are additionally chemically treated in order to make them fully UV protected and weatherproof.
Along with material consideration, you should also consider the grill size while choosing a good-fitting cover. The ready-made grill covers come in standard sizes, so you need to check your BBQ grill unit's dimensions and get the matching size cover.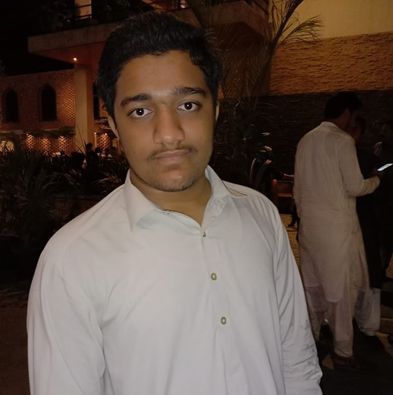 Addsion Is a Blogger and an SEO professional. Co-founder of dsnews.co.uk, I have 2 years of experience in SEO & 1 year of Successful blogging @ dsnews.co.uk. I have a passion for SEO & Blogging, Affiliate marketer & also interested to invest on profitable stocks.