In the case of IT system management, one of the best practices to follow is to back up your data from time to time. In case of any data disaster, manual errors, or data breaches, you can easily resume the functions and get back online instantly with data backup and quick restoration. In the Salesforce ecosystem, data backup is as imperative as any other system. A CRM can be considered as an actual living system, which is always active and growing. Tens of thousands of bytes of data and metadata-defining data get updated on the CRM each hour to make it work productivity.
Cost of data loss recovery on Salesforce
Salesforce does give the assurance that you may not lose your critical data on the platform. However, one single mistake on the user side may trigger the deletion of records in bulk. If you simply count on the recycle bin for data restoration in case of a loss, you may have to consider one fact that it just holds the deleted records and not the updated ones. The recycle bin also will hold the records for 15 days. Salesforce offers a native data recovery service, which costs about $10,000 flat, but there is no guarantee that it will recovery 100% of the Salesforce data. So, it is important for you to take measures to protect your data from the risks.
Human errors.
Data migration errors.
Integration errors.
Bad or compromised code.
Malicious Intent.
Insider threats.
Hackers, malware, and ransomware.
Even when they do tasks with the best intentions, it can happen that the users and admins may accidentally delete or modify data, which will be realized only later. Having a solid data backup and recovery solution will take the risk off your shoulders.
Having a trustworthy data backup should be the top priority in your enterprise data backup strategy. Salesforce expertise is one of the in-demand skills in 2022, to get a good job it's necessary to have certification and that can be obtained through online Salesforce training.
Why should we have a Salesforce data backup solution?
Even though there are chances that you lose the data, this is not the primary reason why you need to have a backup in the first place. The major causes of losing data may come from user errors, and it could be any of the following reasons.
Mass import – By using the Data Loader tool, admins or users can modify thousands of records at a time. However, this modification can wipe off many fields and records forever if a mistake is made in this modification.
Rogue Automation – On deploying a Process Builder or Apex Trigger, which can overwrite the data, losing data in bulk or cause corruption.
User Errors – Some mistakes can happen from the Salesforce users or Admin, which may end up in data loss knowingly or unknowingly. For these errors, salesforce data recovery cost may be on the higher side.
Data and metadata
While wondering about salesforce data backup, the basic thing every user may only be thinking of is to back up the data as Salesforce records and files. However, it is also important to consider the metadata too, which is the key to maintaining proper data structure. Metadata is the info about your Salesforce configuration, including features like custom fields, Apex triggers, layout info, and other Salesforce customizations you did. Just as how you cannot think of deleting thousands of Salesforce records by mistake, you cannot also think of overwriting an Apex trigger with no backup to be restored. So, metadata backup is as important as the Salesforce data backup.
Native backup solutions by Salesforce
There are a bunch of native Salesforce solutions to back up the data. All these solutions can be made to a minimum to create a backup copy of the data, but as you can see, there is not much offered in terms of automation in the native backup options. Let us explore the native backup solutions as below.
Data Backup options
Data Export – This service will you to perform both manual and scheduled data backups through Salesforce UI. It will also help organize the data into a unique set of CSV files, which can be backed up and restored when there is a crash.
Data Loader – It will let you export data in bulk to Salesforce. However, this requires manual steps and does not give much control over the export data.
Report Export – This is the simplest way of data export out of Salesforce by using the interface for the report.
Metadata Backup options
Sandbox Refresh – You can refresh Sandbox, and while doing this, it is like taking a new copy of the production Org.
Change Sets – This mode can be used for copying metadata from any Salesforce org to another one. For example, you can move data from Production to Sandbox using this or to a developer org and vice versa.
Migration Tool by Force.com – An advanced tool that can be used with a CLI to migrate the changes from one org to another.
It is also important to mention that in any event of a disaster where you have not taken any backups, then Salesforce offers the above-mentioned Data Recovery Service, which costs $10,000 for a single data recovery instance. However, this may take many weeks, and you will only get the backup files in CSV formats which need to be manually exported.
In addition to this, Salesforce also announced native data and metadata backup solutions back in 2021 during the Dreamforce 2021. All the details are made available to the public, and you can find the same on the Salesforce portal.
If you are not familiar with the third-party tools for data backup and export, here we will list a few to be explored.
OwnBackup
Spanning Backup
Gearset
Odaseva
CloudAlly
Each of these serves various purposes and has unique ways of Salesforce data backup and restoration. You may do a basic analysis to identify your apt use case at the first point and then start to explore the third-party tools for data backup to choose the best one for you.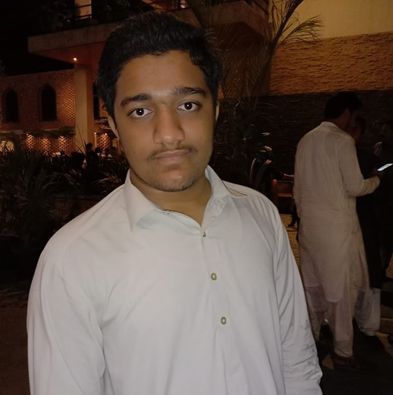 Addsion Is a Blogger and an SEO professional. Co-founder of dsnews.co.uk, I have 2 years of experience in SEO & 1 year of Successful blogging @ dsnews.co.uk. I have a passion for SEO & Blogging, Affiliate marketer & also interested to invest on profitable stocks.