In the MSI MAG B550 TOMAHAWK review we found before a great B550 motherboard for both Ryzen 3000 and 5000, thanks to the quality of its military-grade components. Regarding the energy delivery part, we will have 13 (10 + 2 + 1) power phases, of which 10 will be destined to the Vsoc. The way to obtain these 10 phases is thanks to a single digital controller, also using high-quality triple-state MOSFETs. This configuration will allow us to house high-end processors, including the possibility of manual overclocking.
When it comes to passive dissipation, we will have the characteristic MSI extended heatsink. This will perfectly cover the elements that heat up the most in the VRM, such as MOSFETs and chokes. It also improves air circulation to the outside, thus avoiding overheating that compromises the performance and useful life of our CPU.
We have covered a list of more than 5 Best Motherboard for Ryzen 7 5800x.
Continuing with the design, we find a plate printed in gray tones with a totally military aesthetic. It also has beautiful RGB lighting on the fully customizable chipset under a palette of 16.8 million colors. Finally, it is worth highlighting its main M.2 slot with "Lighting Gen 4" technology that allows it to reach transfer speeds of up to 64 Gb / s .
Expansion and storage ports
Regarding the expansion ports of the  MSI MAG B550 TOMAHAWK , highlight its 2 PCIe x16 ports . The main version 4.0 to 16 lanes and reinforced with the "PCIe Steel Armor" system . It will be in this port where we will install the graphics card to take advantage of all the bandwidth and avoid possible bends due to the weight of the graphics. The second PCIe x16 port, already version 3.0, will only run 4 lanes. In the event that we are interested, we can use both slots to install two AMD graphics cards under "Crossfire" technology .
Continuing with the  storage , we will have 2 M.2 key M ports , the main one of which is version 4.0 , compatible with SATA  and incorporates its own heatsink . In addition, as we have already mentioned, it has "Lighting Gen 4" technology , allowing us to reach speeds of up to 64 Gb / s . We will also have 6 SATA 6 Gb / s ports. Finally, we cannot finish without mentioning the chipset's bus limitations, which make several ports and slots share communication lanes. This will involve disabling or reducing lanes on some secondary ports when using others. We advise you to review the manufacturer's documentation for more information.
Internal connections and patch panel
With regard to the internal connections of the motherboard MSI B550 TOMAHAWK MAG , emphasize its two USB 3.2 connector first generation , one of type C . With regard to cooling ,  we will have a connector for a water pump and no less than 6 inputs for fans . Continuing with RGB lighting , we will have 2 RGB connectors and another 2 RAINBOW type connectors
Continuing with the patch panel, we will again have a beautiful integrated i / o shield. We must emphasize its two ports 3.2 second generation, one of type C. We will also have HDMI and DisplayPort video output, to be used in the event that our CPU includes an integrated graphics chip. Otherwise its 2.5G Ethernet input and its optical S / PDIF audio output stand out, which will ensure great sound quality. Of course we cannot forget the "Flash BIOS Button" , which will allow us to update the BIOS with a pen drive in a matter of minutes.
RAM
Regarding RAM memory, we will have a total of 4 DDR4 slots with Dual Channel technology  of up to 32 GB each. This will give us a maximum of up to 128 GB of capacity. Regarding the frequencies, it will support 3200 MHz as a base , being able to reach 4866 MHz in OC through the  XMP profiles at a click from the BIOS
MSI MAG B550 TOMAHAWK performance
Support for AMD Ryzen 3000 and Ryzen 5000 processors with BIOS update
Supports DDR4 memory, up to 5100+ (OC) MHz
Lightning-Fast Game Experience: PCIe 4.0, Lightning Gen 4 x4 M.2 with M.2 Shield Frozr, AMD Turbo USB 3.2 Gen 2
Premium Thermal Solution: Extended heatsink design with additional choke thermal pad rated for 7W / mk and 2oz thick copper PCB is built for a high performance system and non-stop gaming experience.
Improved Power Design: 10 + 2 + 1 Duet Rail Power System , Digital PWM, Core Boost, DDR4 Boost.
Latest Network Solution: Onboard 2.5G LAN plus Gigabit LAN with LAN Manager delivers the best lag-free online experience.
Mystic Light: 16.8 million colors / 29 effects controlled with a single click. Mystic Light Extension supports RGB and RAINBOW LED strip.
Pre-installed I / O Shield – Better EMI protection and more convenience for installation.
Audio Boost : Reward your ears with studio-grade sound quality for the most immersive gaming experience.
Multi-GPU : with Steel Armor PCI-E slots. Supports 2-way AMD Crossfire
As for connections and expansion slots, we will hardly need more than those that come. As we have commented in the review, we love its integrated rear i / o shield , which comes with a very interesting  "Flash BIOS button" to be able to update the BIOS from a pen drive in a matter of minutes.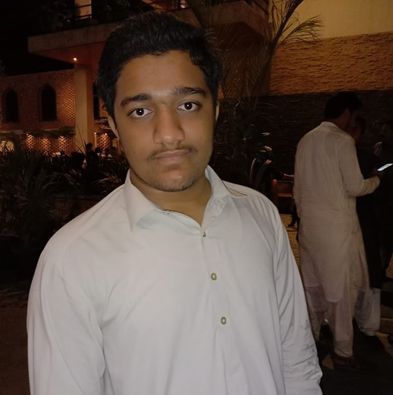 Addsion Is a Blogger and an SEO professional. Co-founder of dsnews.co.uk, I have 2 years of experience in SEO & 1 year of Successful blogging @ dsnews.co.uk. I have a passion for SEO & Blogging, Affiliate marketer & also interested to invest on profitable stocks.