If you have owned multiple smartphone models in the recent past, chances are that you once owned — or currently own a Redmi smartphone. Xiaomi, over the past five years, has enjoyed a buoyant run in the Indian smartphone marketplace. The Chinese behemoth is rightly called the most disruptive smartphone brand in the world, as it managed to take Samsung head-on in the Indian market. The past three years have seen Xiaomi pip Samsung to retain the top position, and a large portion of Xiaomi's revenue comes from its Redmi series, catering to the budget and mid-range Indian consumers.
With the burgeoning middle class, India is a hotbed for various industries, and Xiaomi has reaped rewards for its proactive decision making. While other Chinese OEMs like Oppo, Vivo and OnePlus have since followed suit, Xiaomi had the first-mover advantage. Redmi smartphones are feature-rich devices that have effectively addressed the issues the Indian consumers faced for nearly a decade. From fast processors to excellent cameras, all at pocket-friendly prices, these devices are some of the most vaunted and sought-after smartphones today.
If you're thinking about dipping into the market for a new smartphone, here are a few of the most in-demand Redmi phones in 2021.
Xiaomi Redmi 9 Power
Regarded as one of the best phones in India in the budget segment, Redmi 9 Power delivers a power-packed performance. This model is available in two variants: 4GB RAM + 64GB ROM and 6GB RAM + 128GB ROM. You can further expand the storage capacity up to 512GB by using a microSD card. The smartphone packs a 48MP quad-rear camera, which comes with features such as AI-scene recognition, night mode and HDR, thus allowing you to capture pristine images under different settings. Additionally, this model houses a massive 6,000mAh Lithium-Polymer battery under the hood, which powers the smartphone for long periods on a single charge.
Xiaomi Redmi 9
For those looking for an impressive smartphone costing less than Rs. 10,000, Redmi 9 must be at the top of your wish list. This model comes with a large 6.53-inch HD+ display, which facilitates an immersive visual experience. The phone's 4GB RAM allows you to switch between different applications with ease, and also lets you play demanding games on the device. At the back, the device houses a 13MP + 2MP dual-rear camera setup, which comes with features such as AI Portrait, AI-Scene recognition and Pro mode. These different perspectives allow you to shoot captivating images.
Xiaomi Redmi K20
One of the best-selling smartphones over the past two years, Redmi K20 boasts an elegant design, with a pop-up selfie camera to up the style quotient. The smartphone is fueled by the Qualcomm Snapdragon 730 chipset, which, in combination with the Adreno 618 GPU, allows you to play demanding games with relative ease. Furthermore, the 6GB RAM of the smartphone ensures that you can move from one app to the other without experiencing any lags or delays, and without losing your progress. Lastly, the 128GB storage capacity of the smartphone lets you store important files, images and other documents without fretting about space crunch.
Xiaomi Redmi Note 10
Flaunting a 6.43-inch Super AMOLED display, Redmi Note 10 dispenses images that are crystal clear, vibrant and vivid. Thus, you can watch your favourite shows or movies on this device without missing out on any details. Furthermore, the smartphone packs a quad-rear camera combination, with a 48MP primary sensor that lets you click the most amazing photos. This device also sports the Evol design, which makes it visually striking, and lends it an elegant look.
Xiaomi Redmi Note 10S
One of Redmi's latest phones is the Redmi Note 10S, which comes in two variants: 6GB RAM + 64GB ROM, and 6GB RAM + 128GB ROM. The smartphone comes with an elegant 6.43-inch FHD+ AMOLED Dot display, which offers an immersive viewing experience. This device is powered by the MediaTek Helio G95 octa-core processor with HyperEngine Game Technology, which allows you to play demanding mobile games with the utmost ease. The smartphone also houses a large 5,000mAh battery underneath the back panel, which ensures that the device remains operational for long hours. Accompanying the large battery is a 33W fast charger that can power up the device from 0% to 54% charge in just 30 minutes.
You can select the Redmi mobile phone that you fancy, and purchase it on easy EMIs by utilising the Bajaj Finserv EMI Network Card. By using the EMI Network Card, you can divide the total cost of the phone into convenient monthly instalments. This renders the purchase of big-ticket items convenient and affordable, as you can choose any tenor from 3 months to 24 months. The EMI Network Card can be used in over 1.2 lakh partner stores, located in 2,900+ cities across the country.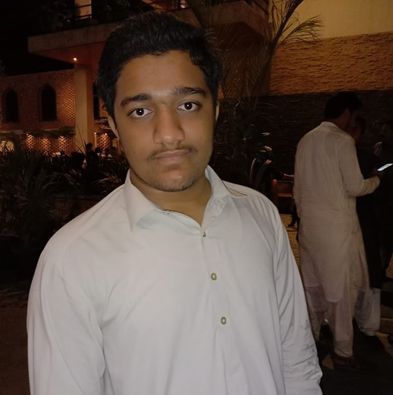 Addsion Is a Blogger and an SEO professional. Co-founder of dsnews.co.uk, I have 2 years of experience in SEO & 1 year of Successful blogging @ dsnews.co.uk. I have a passion for SEO & Blogging, Affiliate marketer & also interested to invest on profitable stocks.