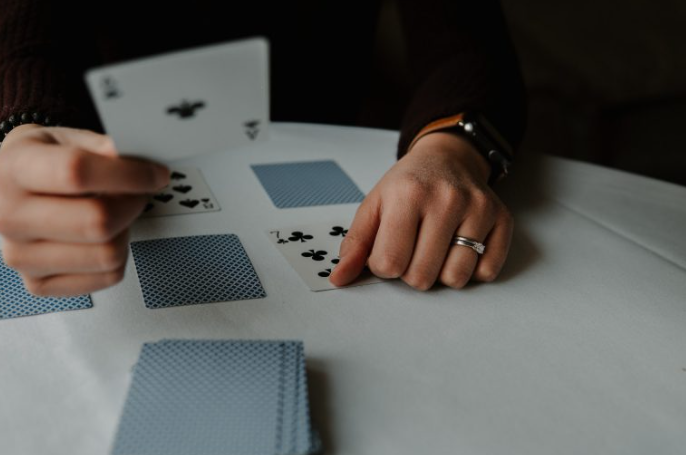 Rummy, a simple yet interesting card game has been popular in India for centuries but now with its easy accessibility through online platforms it has navigated its popularity towards all ages of people in the country.
INTRODUCTION
It is broadly believed that Rummy was invented in Mexico and has been derived from a similar game called "Conquian", which has records of its establishment since the 1850's.
Conquian, a variation of rummy is played between 2 players and is based on the similar principle of draw and discard, it requires proper strategy, tactics and keen observational skills to win.
POPULARITY IN INDIA
Over the years rummy cash game has grown its popularity widely with its numerous variations such as Gin rummy, Canasta, Indian Rummy, 500 rum, Pool Rummy, Dummy Rummy, Contract Rummy, Kalooki and various others.
Irrespective of its style and origin Rummy has been played in India since ages and still continues to be one of the favorite pastimes among people till this date.
Rummy in India is estimated to be played since the time Mughal emperors that is around the 16th century, however the Mughals played a different variation called "Ganjifa", which required for them to play individually or in pairs consisting a minimum of three players sometimes four with an objective of gaining the most cards, it was considered a well liked game in the Mughal court.
Ganjifa cards were either of circular or rectangular shapes, hand painted with bright and beautiful colors by artisans and made from precious materials, the game with time then spread amongst the common people using cheaper materials to make these cards but its popularity remained the same liked and enjoyed by many resulting its alterations to be played and passed down to generations.
REASONS FOR THE GAME THRIVING IN OUR COUNTRY
1. Skills and Strategy- Rummy is considered majorly a skill based game because it requires one to pay attention to details, strategize, analyze and be decisive in order to gain the most points.
There are mainly two variants played in the country 13 card rummy game and 21 card rummy game, out of which 13 card rummy is the popular one, it requires an individual to make sets and sequences of the 13 dealt cards in order to win the hand.
It is completely a skill and outcome based game rather than luck which mostly people assume.
2. Social Popularity- The game is played in various occasions such as weddings, festivals, celebrations and other social gatherings among families, friends and peers. The game is so versatile that one can make their own variation and rules in playing the game for fun, it grows a sense of competitiveness, closeness and strengthens social bonds.
3. Easy accessibility through online- With the emergence of smart phones and new technologies the game has been easily accessible to the people irrespective of their ages making it available to a wider range of audiences resulting in better social interactions and connections among people.
4. Opportunity to win and gain- Rummy a game of exchange can be played for cash or leisure and is considered completely legal, an opportunity to win real cash drives people to indulge in it leading to its widespread popularity and liking.
FINAL THOUGHTS
To sum up Rummy, a game of people which is a perfect blend of challenging and interesting that encourages people to be social, work their minds and think strategically which continues to captivate one's fascination toward it.