Efficiency is essential in the hectic world of business. The ability to swiftly and simply design labels and receipts may significantly improve your business operations, whether you're in charge of a retail establishment, a warehouse, or a manufacturing plant. ZebraDesigner can help in this situation. Zebra Technologies' robust label design software enables companies to easily produce professional receipts and labels.
In this blog article, we'll examine ZebraDesigner's features and advantages and show you how it can speed up the labeling and receipt printing processes in your business.
What is ZebraDesigner?
ZebraDesigner is a user-friendly label design software developed by Zebra Technologies, a leading provider of printing solutions for businesses worldwide. This software is designed to simplify the label and receipt design process, allowing users to create custom labels and receipts that meet their specific needs.
Whether you need labels for product packaging, shipping, asset tracking, or any other application, ZebraDesigner provides a comprehensive set of tools to design and print labels efficiently. It's compatible with Zebra's label printers, making it an ideal choice for businesses that rely on Zebra's printing solutions.
Key Features of ZebraDesigner
1. Intuitive Design Interface
ZebraDesigner boasts an intuitive and user-friendly design interface that requires minimal training. You don't need to be a graphic design expert to create professional-looking labels and receipts. The drag-and-drop functionality makes it easy to add text, images, barcodes, and other elements to your designs.
2. Pre-designed Templates
To further simplify the label design process, ZebraDesigner offers a library of pre-designed templates. These templates cover a wide range of label and receipt types commonly used in various industries. You can start with a template and customize it to match your specific requirements, saving you valuable time and effort.
3. Barcode Support
Barcode labeling is a critical component for many businesses, and ZebraDesigner excels in this regard. It provides robust support for various barcode symbologies, including UPC, Code 128, QR codes, and more. You can easily generate and customize barcodes for your labels, ensuring accurate data capture and inventory management.
4. Database Integration
One of the standout features of ZebraDesigner is its ability to integrate with databases. This means you can import data from your existing databases, such as product SKUs, pricing information, or customer details, directly into your label or receipt designs. This not only reduces the risk of data entry errors but also streamlines the printing process for large quantities of labels.
5. WYSIWYG Printing
The "What You See Is What You Get" (WYSIWYG) printing feature in ZebraDesigner allows you to preview your label or receipt exactly as it will appear when printed. This ensures that your designs are accurate and aligned before you send them to the printer, reducing wastage and preventing misprints.
6. Multi-language Support
For businesses operating in multilingual environments, ZebraDesigner offers support for multiple languages. You can easily create labels and receipts in different languages, catering to diverse customer bases and global operations.
7. Customizable Design Elements
ZebraDesigner gives you full control over the design elements of your labels and receipts. You can adjust fonts, colors, sizes, and layouts to match your branding and visual preferences. This level of customization allows you to create labels that not only convey essential information but also reinforce your brand identity.
How ZebraDesigner Simplifies Label and Receipt Design
Now that we've covered the key features of ZebraDesigner, let's explore how it simplifies the label and receipt design process in real-world scenarios:
1. Retail Stores
In a retail setting, ZebraDesigner can be used to create price tags, shelf labels, and receipts. Retailers can easily import product information from their inventory management system and generate accurate and visually appealing labels. This ensures that product prices and descriptions are consistent across the store, improving the customer shopping experience.
2. Warehouses
Warehouses rely on labels for efficient inventory management and order fulfillment. With ZebraDesigner, warehouse managers can design labels that include essential information like SKU numbers, product descriptions, and barcode labels. The software's database integration feature ensures that these labels are generated quickly and accurately, reducing errors in the picking and packing process.
3. Manufacturing Facilities
Manufacturers often require labels for tracking work-in-progress items, finished products, and equipment. ZebraDesigner allows manufacturing companies to create custom labels that include serial numbers, manufacturing dates, and production details. This helps in maintaining quality control and traceability throughout the production process.
4. Shipping and Logistics
In the world of shipping and logistics, accurate labels are essential for tracking packages and ensuring timely deliveries. ZebraDesigner enables logistics companies to design shipping labels that comply with industry standards. The software's barcode support ensures that tracking information is easily scannable by shipping carriers, reducing the risk of delivery errors.
Benefits of Using ZebraDesigner
There are many benefits to Designing ZPL label templates with ZebraDesigner, including:
Easy to use: ZebraDesigner has an intuitive interface that makes it easy to design labels and receipts without prior knowledge of barcoding or labeling.
Powerful features: ZebraDesigner includes a wide range of features to help you create professional-looking labels and receipts, including text objects, barcode objects, image objects, and shape objects.
Versatile: ZebraDesigner can be used to design a variety of different types of labels and receipts, including product labels, shipping labels, and sales receipts.
Scalable: ZebraDesigner can be used by businesses of all sizes, from small businesses to large enterprises.
Integrates with other applications: ZebraDesigner can be integrated with a variety of other applications, such as ERP systems and CRM systems.
How to Use ZebraDesigner
Here is an example of how to use ZebraDesigner to design and print a product label:
Open ZebraDesigner and create a new template.
Add a text object to the template and enter the product name.
Add a barcode object to the template and select the barcode type.
Add an image object to the template and import the product image.
Customize the appearance of the label by changing the font, size, color, and alignment of the text.
Once you are satisfied with the appearance of the label, print it using a Zebra printer.
Getting Started with ZebraDesigner
If you're ready to streamline your label and receipt design processes with ZebraDesigner, here's how to get started:
Install ZebraDesigner: Begin by downloading and installing the ZebraDesigner software on your computer. It's available for both Windows and macOS platforms.
Select Your Label Printer: Ensure that you have a compatible Zebra label printer connected to your computer. ZebraDesigner is optimized for use with Zebra printers, ensuring seamless compatibility.
Design Your Labels: Use the intuitive design interface to create your labels or receipts. You can start from scratch or choose from the library of pre-designed templates.
Customize Your Design: Tailor your labels by adding text, images, barcodes, and other elements. Adjust the layout, fonts, and colors to match your branding.
Import Data: If you're using data from a database, use the database integration feature to import the necessary information. This step ensures data accuracy and consistency.
Preview and Print: Before printing, use the WYSIWYG preview to ensure your labels or receipts look exactly as intended. Once satisfied, send the designs to your Zebra printer for high-quality printing.
Conclusion
In today's competitive business landscape, efficiency and accuracy are paramount. ZebraDesigner empowers businesses of all sizes and industries to quickly and easily design labels and receipts that meet their unique needs. With its user-friendly interface, barcode support, database integration, and customization options, ZebraDesigner simplifies the label and receipt design process, helping businesses save time, reduce errors, and enhance their overall operations. Whether you're a retailer, warehouse manager, manufacturer, or logistics provider, ZebraDesigner is a valuable tool for improving your labeling and receipt printing processes. Invest in this powerful software and experience the benefits of streamlined label and receipt design today.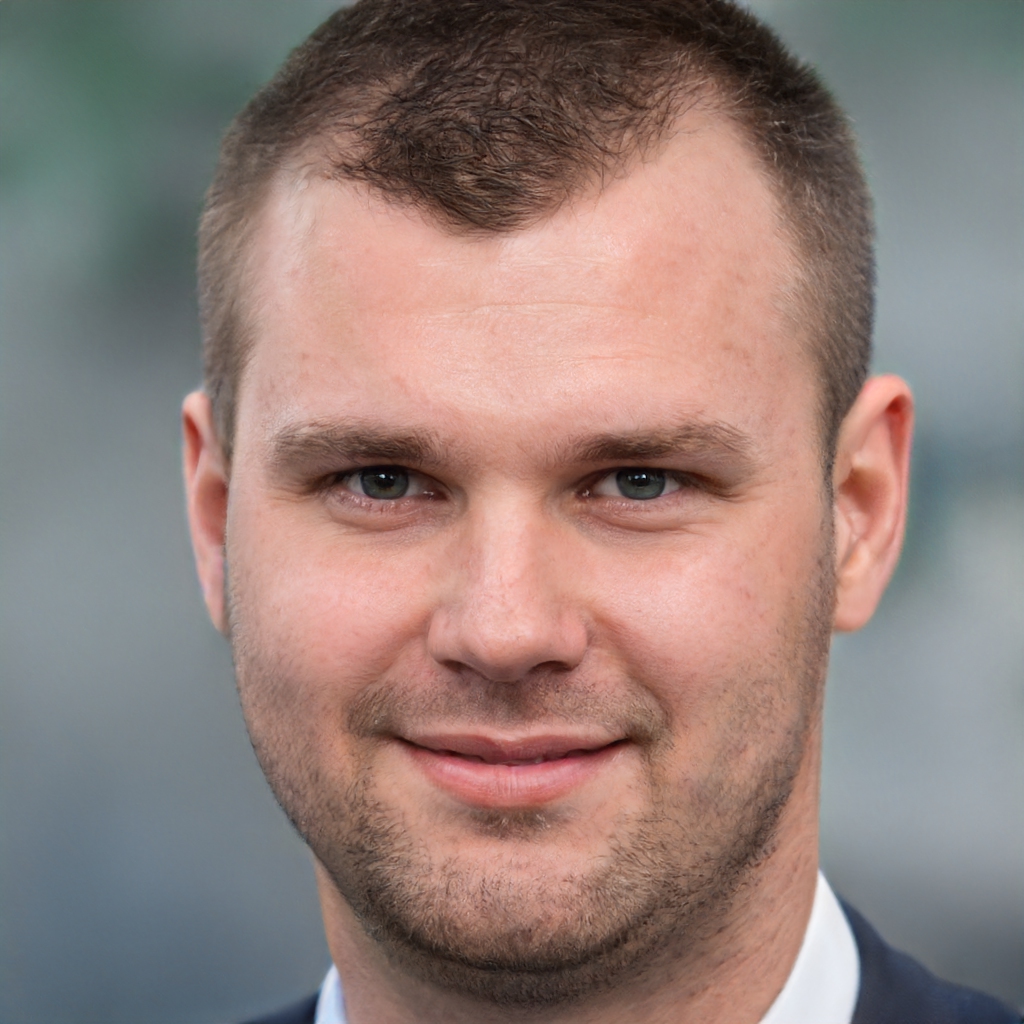 James is a great tech-geek and loves to write about different upcoming tech at TechyZip. From Android to Windows, James loves to share his experienced knowledge about everything here.