Virtual dog training is an excellent alternative to traditional in-person training. If you're preparing your dog for its first virtual class, you're probably wondering what to expect.
For many owners, a virtual session can feel unfamiliar. To help get you and your dog ready for its virtual training class, we're going to provide a few tips that will prepare them for a positive virtual training experience.
Preparing for Virtual Training Class
A virtual dog training class is an excellent way to sharpen your dog's life skills, and teach obedience, and improve behavior overall. Here are few things to consider when preparing for your dog's first virtual training class.
Equipment
The first thing that you want to think about when preparing your dog for a virtual training class is equipment. It's important to have the right equipment to ensure the training session goes as smoothly as possible.
If you live with an open yard, dog Obedience Specialist Rick Allen suggested taking advantage of a smart dog collar and a good GPS dog fence to aid you in the training. They also come with extra benefits such as monitoring and tracking features.
Few more things to consider, will you be doing the virtual session from a computer, tablet, or phone? Consider which screen will work best for your needs. If you choose to use something such as a phone or tablet, consider investing in a tripod to stabilize the camera. This will make it easier for both the trainer and your dog.
In addition to this, make sure that you have the right lighting equipment to brighten up the space and ensure that instructor can clearly see your pet.
Online Video Conference
The next thing to consider is what online video conference platform you will be using for training. There are various online video conference platforms available. For instance, Zoom is one popular video conferencing platform used by a variety of people.
The instructor will generally have a preferred video conferencing method. With that said, be sure to check with the instructor about which video platform they will be using so that you can get set up ahead of time.
Space for Training
One last thing to think about is what space you will be using for your dog's training class. We've already mentioned the yard, however, not all homes have a yard, or you might be living in an apartment. No worries, you can use a room in the house when it comes to your training space. Essentially, you want to make sure that you choose a space within your home that has everything your dog needs in order for them to have a valuable training experience.
It's important to choose a training space that is free of distractions and has little to no background noise or activity. This is helpful for both your dog and the instructor.
If you're not able to invest in lighting equipment, be sure to choose a well-lit room that allows the instructor to see the dog's movements effectively.
Owners will also need to choose a room in their home that offers enough space for their dog to move around and follow commands.
Lastly, be sure to choose a room that has convenient outlets that allow you to charge your computer, phone, or tablet during the session to avoid a disconnect. You'll also want to test out your equipment ahead of time to ensure everything is working properly before the class begins.
Signing your dog up for a virtual training class offers excellent benefits for you and your dog. If this is your dog's first virtual training class, it's important to be prepared to improve training results.
With that said, be sure that you have the right equipment such as a quality camera and lighting equipment to make it easier for the instructor to easily see your dog.
Additionally, owners will need to consider what video conference platform will be used. Be sure to check with the instructor ahead of time to see what their preferred platform is.
Lastly, owners will need to consider what room they will use for virtual training. Choose a room that takes account of everything your dog may be doing in their session.
Why Try Virtual Dog Training?
Virtual dog training is becoming a popular option for many dog owners. Here are 4 advantages of using virtual dog training for your pet.
Fewer Distractions for Your Dog: Some dogs become easily distracted when they have to interact with new environments and other dogs. Virtual dog training can be a great alternative as it allows dogs to focus on their training in an isolated setting.
Your Dog May Not Need to Get Vaccinated: Vaccinations are required for all dogs and will certainly be requested for dogs going to a facility for training. However, if you haven't had the opportunity to get your dog vaccinated but want to start training, virtual training will have fewer restrictions when it comes to up-to-date vaccinations.
Personalized Curriculum: Virtual training means that your dog will benefit from a personalized curriculum that focuses on your dog's specific needs as opposed to group training. If your dog is having specific issues, you will find that virtual dog training is well suited to address your dog's problem in an individual manner.
No Travel Time: One last advantage to consider is the fact that virtual training means no travel time, which is convenient for owners that have a busy schedule and need a little more flexibility.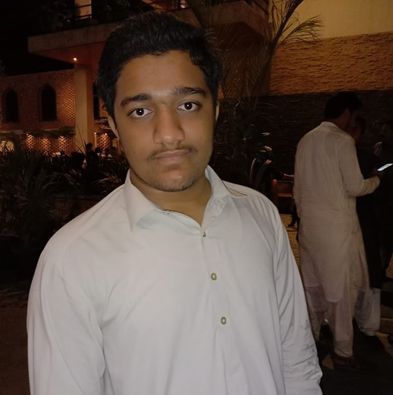 Addsion Is a Blogger and an SEO professional. Co-founder of dsnews.co.uk, I have 2 years of experience in SEO & 1 year of Successful blogging @ dsnews.co.uk. I have a passion for SEO & Blogging, Affiliate marketer & also interested to invest on profitable stocks.