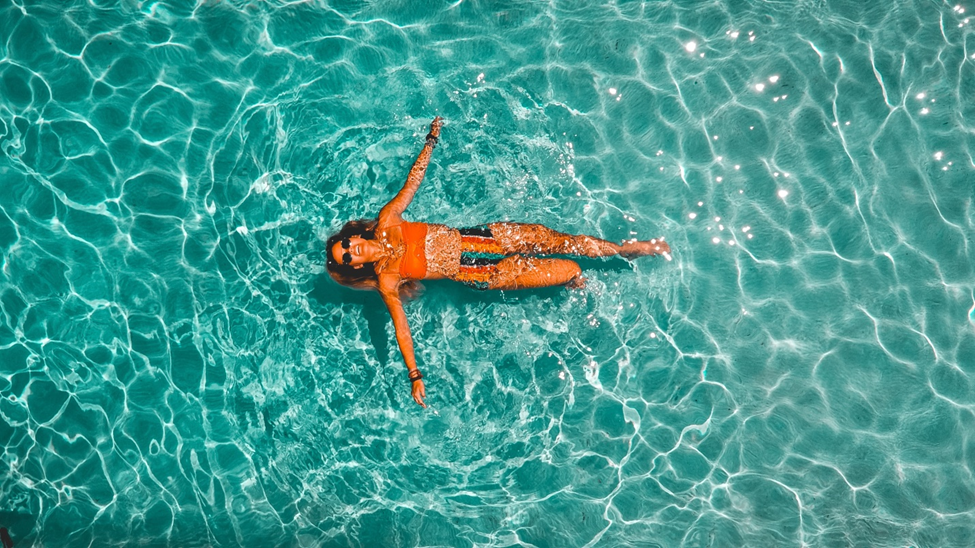 If you are searching for a fun way to stay cool in the summer or want to enjoy your backyard year-round, an above ground pool can be the ideal addition.
However, you'll want to ensure you pick the ideal above ground pool for your property. Here are some tips to help you pick the best option according to both your needs and budget.
Location
Above ground pools are an excellent choice for families searching for a cost-effective and durable way to have a pool. Not only are they inexpensive to maintain throughout the year, but you have various wall and liner options that allow you to customize the look of your backyard.
Above ground pools come in many different shapes and sizes, so make sure you select one that suits both your yard and needs. Select a size which will fit comfortably within your yard while still offering enough room for lounging, socializing, or other activities. For example, large oval above ground swimming pools provide lots of space for entertaining groups. On the other hand, small circular ones are easier to maintain.
Once you have an idea of the size and shape you desire, it's time to decide on a location for your above ground pool. Make sure it's easy to access with plenty of sunlight (at least 6 hours daily), away from trees, plus close to water sources and power sources.
Liner
Pool liners are essential elements of an above ground pool. Not only does it protect the water from rust and corrosion, but it provides a smooth and clean surface to swim on. A quality liner should last years; therefore, ensure you select one that perfectly fits the size and shape of your pool.
Liners come in a range of thicknesses, each with their own advantages and drawbacks. Generally speaking, thicker liners tend to be more durable against tears and other damage; however, this thicker option may also be more costly so you should factor this into consideration when shopping for one for your home.
In addition to the liner itself, you must ensure the ground beneath it is level. Rough or uneven soil can snag on the liner and cause it to tear or come apart.
A layer of padding between the liner and ground can help prevent this. You can purchase a pad made of synthetic geotextile material, which feels like felt but is tougher and longer-lasting. This pad will protect rocks, roots, and other sharp objects from coming into contact with either your pool liner or swimmers' feet.
Filtration
Above ground pools can be an excellent addition to your backyard, but they require regular filtration. Without it, germs and bacteria could grow in the water of your pool – potentially leading to health issues. You can click here for more information about potential health issues. Your local aquatic professional can assist in choosing the correct equipment and maintaining a functioning filtration system so you can enjoy yours as much as possible.
Sand filters are the most common type of filter for aboveground pools. They work by trapping dirt and other particles within the tank, as well as helping prevent algae buildup.
Sand filters are an economical choice for those on a budget, as they require relatively low upkeep. However, it's essential to remember that you should replace the sand every three to five years to guarantee its filtration effectiveness remains.
Sand filters, which use sand as their media, can capture particles down to 45 microns – close to the size of a human hair. Cartridge filters and diatomaceous earth (DE) filters are two other popular choices for particle capture. You can click the link: http://npic.orst.edu/factsheets/degen.html for more information about diatomaceous earth.
Install a skimmer and use it to collect debris in your pool. Skimmers aren't essential equipment, but they're essential for maintaining its cleanliness. Plus, they're easy to keep up with, making them an economical investment that will last.
Another option for clearing debris from your pool is an automatic cleaner. These units can quickly and effectively clean a large volume of water in just minutes.
Equipment
No matter the type of above ground pool you own, there are a few pieces of equipment you must install and maintain for proper operation.
In addition filters, skimmers, and other essential items, you will also need to purchase toys and accessories that will enhance the enjoyment of your pool and help extend its life. These could include floating chairs, balls and water mattresses.
Additionally, you will require a cover – either an ordinary net or one made of special material. These shields help safeguard against dirt, rain, snow and other elements that could harm it.
Above ground pool equipment can be purchased as individual items or packaged complete packages from the same manufacturer. These packages may include all the tools necessary for maintenance as well as extras like a ladder and other accessories, saving you both money and time.