Graphic designing is becoming so popular and in demand these days. If you cannot spend loads of money on hiring graphic designers for the purpose, graphic design templates are a great option. You can get free graphic design templates online such as business card templates, logo templates, poster templates and much more.
Poster templates are of great help for people who are not an expert in graphic designing. Customize these templates and use them for whatever purpose you like. Here are a few outstanding poster design templates to inspire you in 2021.

Movie Poster Template Design
No matter how good your movie is, promotion is surely needed to spread word about it. A movie poster plays a huge role in the promotion of a movie. A promotion is an important tool to make a movie a success.
Thus, a movie poster should be designed carefully and should be outstanding. It should grab the attention of the audience and convince them to watch the movie.
You can create amazing designs using movie poster templates. These save your time and efforts. Create stunning designs by customizing your choice of templates. 
Music Night Poster Template Design
Music nights or celebration parties are the times that are looked forward to by people. With too busy lives, little moments of happiness and enjoyment are relished. This particular template can be used for night parties. Feel free to customize it according to your venue, time and other important details.
Through this outstanding template design, let people know how lovely your party is going to be. This template signifies about a neon themed party in which guests are asked to wear neon dresses.
Select the template, edit and customize it and use it in whatever manner you wish to. 
Brunch Poster Template Design
Food is a huge part of human lives. People love trying new things and eating out. If you own such a place then you must know how important it is to bring people in.
You can let people know about your place and offer all necessary details with the help of a poster. It contains all the information regarding opening and closing times, venue, offers and much more. Also, add other attractions to bring more and more people in and earn huge money.
Customize the poster template design given below and use it for your benefit.
Fight AIDS Poster Template Design
There are a huge number of deadly diseases prevalent out there. But not every disease is readily communicable. People have little knowledge about such things and start discriminating against the diseased. Taking AIDS in consideration, it cannot be spread just by sitting or talking with the victims. Sp, people need to stop being harsh on people suffering from this disease and be kind instead.
A poster spreading valuable information is a great choice to let people know the truth and spread awareness.
This poster template design can be used by customizing however you like. You can even use it for various other diseases to spread awareness by making little changes. 
Sports Poster Template Design
Sports are another important part of our lives. Along with studies and work, sports are great to stay healthy and get your daily dose of entertainment. People love to gather and learn new skills especially if it is for free.
This poster template design is an invitation to people for coming and learning volleyball with the center.
You can also spread word about your center among people and bring in more and more people. It will prove hugely beneficial in the long run.
Use this template by customizing and entering relevant details.
Motivational Poster Template Design
Education is the light that shows us the right path in this dark world. You can let people know that you have a skill to offer using posters.
This can also be used as a motivation. Paste this poster in your room and every time you have a look, you will be reminded to learn something new. Do not live the way you live daily. Get motivated and choose to learn something new and make a difference in your lives.
'Cause' Poster Template Design
There are various causes that need to be focussed upon by people. If you are doing a good deed and trying to make this world a better place to live, more hands will not hurt. With more and more people to help and support the cause, work will be done faster and in an easier manner.
Use a poster to spread word about your efforts. Ask people to join you in saving the world or growing trees on earth. Do mention the necessary details like date and time to gather people.
This poster template design can be easily customized to use for other causes and events.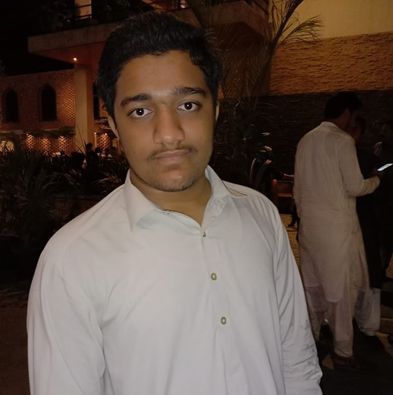 Addsion Is a Blogger and an SEO professional. Co-founder of dsnews.co.uk, I have 2 years of experience in SEO & 1 year of Successful blogging @ dsnews.co.uk. I have a passion for SEO & Blogging, Affiliate marketer & also interested to invest on profitable stocks.