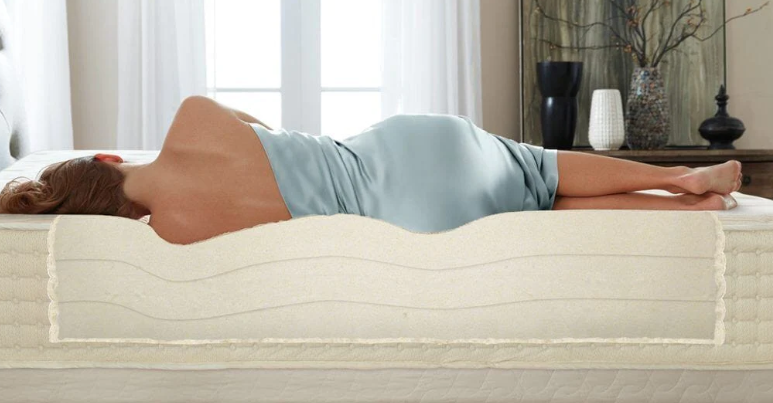 When it comes to achieving a night of truly restful sleep, the thickness and size of your mattress play a pivotal role in ensuring your comfort and overall well-being. This comprehensive guide will delve into the intricacies of mattress thickness and length, helping you understand how to choose the perfect match that suits your preferences and enhances your sleep quality.
The Importance of Mattress Thickness
A mattress's thickness goes beyond aesthetics; it directly impacts your sleeping experience. Thickness determines the cushioning and support your body receives as you rest, making it crucial to a comfortable night's sleep.
1. Finding the Optimal Thickness
The ideal mattress thickness varies depending on personal preferences, body weight, and sleeping positions. For those who prefer a firmer surface, a thinner mattress of around 8 to 10 inches could be ideal. On the other hand, individuals seeking a plusher and more enveloping feel might lean towards a thicker mattress, ranging from 12 to 14 inches.
2. Customized Support and Comfort
A mattress with appropriate thickness ensures that your body receives the necessary support, aligning your spine and relieving pressure points. This personalized comfort can help alleviate discomfort and promote better sleep quality, contributing to overall well-being.
The Significance of Mattress Size
Selecting the right mattress size is equally vital as its thickness. Your mattress size not only affects your sleep but also influences your bedroom's overall aesthetics and functionality.
1. Single/Twin Size
Single or twin mattresses are popular for children's rooms, smaller guest bedrooms, or compact living spaces. Measuring around 38 x 75 inches, these mattresses provide adequate space for a single sleeper.
2. Full/Double Size
Slightly larger than a twin mattress, the total or double mattress measures about 54 x 75 inches. It's an excellent option for growing children, teenagers, or solo adults with more room to stretch out.
3. Queen Size
The queen-size mattress is widely favored, measuring approximately 60 x 80 inches. Offering more width and length, it accommodates couples comfortably, allowing undisturbed sleep.
4. King Size
For those who prioritize ample space, the king-size mattress is the pinnacle of luxury. With dimensions of about 76 x 80 inches, this mattress provides abundant room for couples and families who enjoy co-sleeping.
Achieving the Perfect Balance: Thickness and Size
To achieve the ultimate sleep experience, it's crucial to strike the perfect balance between mattress thickness and size. The two factors work harmoniously to provide you with the comfort and support you need for a rejuvenating slumber.
1. Consider Your Sleeping Style
When selecting the right mattress, consider your preferred sleeping style. Side sleepers benefit from a slightly softer surface to cushion the hips and shoulders, while back sleepers prefer a firmer texture for optimal spinal alignment.
2. Room for Movement
Couples sharing a mattress should opt for a size that allows them to move freely without disturbing each other's sleep. A queen or king-size bed can accommodate varied sleeping positions without compromising comfort.
3. Trial and Error
Remember that finding the perfect mattress is often a trial-and-error process. Many reputable mattress retailers offer trial periods, allowing you to test the mattress's comfort and support in the comfort of your home. Take advantage of these trials to ensure your chosen mattress meets your expectations.
Conclusion
Your quest for a perfect night's sleep hinges on your mattress's thickness and size. By understanding the interplay between these two factors and considering your personal preferences, sleeping style, and lifestyle, you can make an informed decision that enhances your sleep quality and overall well-being. Remember, a restful night's sleep is an investment in your health and happiness.