Building a website is much easier than driving organic traffic towards it. Being one of the cheapest and fastest-growing marketing techniques, SEO helps you draw traffic to a great extent. SEO can is broadly categorized into two types, manual and automated.
With the increasing number of SEO companies in Brisbane and digital platforms worldwide, it has become quite confusing whether to hire an agency or use the available SEO platforms.
Most of the SEO platforms offer all possible work related to SEO, like keyword research, social bookmarking, forum posting, and more. This makes people prefer automated SEO over manual any day.
Though both of these have their pros and cons, it has been observed that most people tend to prefer automated SEO while only a low percentage prefer manual. However, the most effective method is a combination of both.
Manual vs Automated SEO
Manual SEO involves a significant amount of planning and coordination among the team members to carry out the tasks effectively. Though this process is a bit time-consuming, its results are more authentic.
Automated SEO refers to the usage of software or the platforms that provide SEO services to implement on the website. The process involves downloading toolbars that assist in effective SEO for websites, and these tools aren't the sole origin of SEO. So, despite being termed as automated, the process isn't considered to be fully automatic.
To determine which method would be appropriate for your webpage, consideration of the pros and cons of both ways would help you the best. A few of such pros and cons of both the methods are mentioned below:
Pros of Manual SEO
Since the optimization is done manually, you have complete control over your SEO strategies.
You would be able to certify whether the task has been carried out according to plan or not.
Here, you can handpick the backlinks that are appropriate for your content. This increases your ranking in the search results.
Cons of Manual SEO
Since the whole process is carried out manually, it is time-consuming.
It is an expensive method too. Since it involves carrying out tasks manually, you need a team of experts. And hiring an SEO company in Brisbane can cost quite a lot of bucks.
It is a prolonged process and can take 4 to 6 months to show results. With the constantly growing world, it is a fact that a day wasted can lead to huge losses.
Pros of Automated SEO
Automated SEO is economically beneficial. It is relatively cheaper than the manual SEO process.
Since it involves the usage of various toolbars, tasks are carried out way quicker than manual ones.
You can avail yourself of accurate and up-to-date on your keywords rankings.
Since various software is used to carry out the process, you can even schedule your SEO tasks using automated SEO. This eliminates the chances of omission of assignments.
Cons of Automated SEO
Even if the process is carried out automatically, it requires awareness about the software while using it, since low quality or misuse of backlinks can get your website penalized.
Most SEO platforms and software focus on quantity over quality. This could lead to problems in the long run.
Take Away
No matter which method you opt for, it is essential to consider both pros and cons. It only helps you to choose the most suitable one for your webpage.
Another important point that one must look into before finalizing the method is the costs involved. Appointing one of the best SEO companies in Brisbane can cost you a lot.
———————————————————————————————–
Author's Bio
Shrey Jain is the Co-Founder of Writofy & a Chartered Accountant who works with a team of creative content writers. He holds a forte in creating informative content on niches like crypto, business, fintech, digital marketing, and several others. In addition, his willingness to learn and share his knowledge can immensely help readers get valuable insights on varied topics.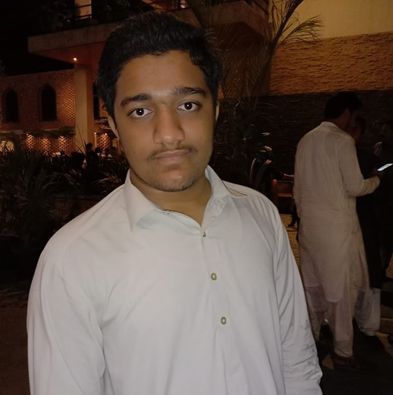 Addsion Is a Blogger and an SEO professional. Co-founder of dsnews.co.uk, I have 2 years of experience in SEO & 1 year of Successful blogging @ dsnews.co.uk. I have a passion for SEO & Blogging, Affiliate marketer & also interested to invest on profitable stocks.