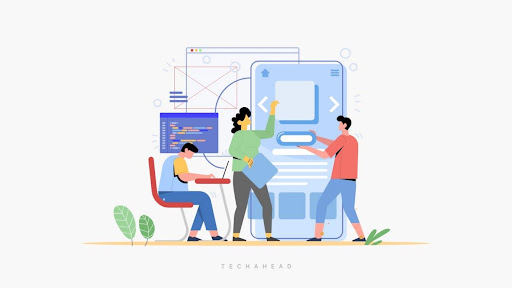 Gone are the days of gaming being termed unhealthy or a useless way of killing time. The gaming industry is witnessing a considerable rise. Innovative app development companies can create games that appeal to gamers globally. It's as thrilling as playing the game itself. The gaming industry also is a place for artists. Top app development agencies brainstorm storylines, character sketches, visuals, etc. 
It's where all the creative brains meet the wonders of tech innovation. Such unions create designer gaming applications. It keeps the development process exciting throughout.
Businesses are capturing this market for revenue and its ease in doing so. Unlocking exclusive features within a game or accessing the full game version are ways in which revenue collection can be done.
To prove the growth of the gaming industry, even more, consider the fact that currently valued at USD 198.40 billion, the industry is expected to reach USD 339.95 billion by 2027. Sounds pretty interesting, but how to get started with a debut in the gaming industry? Let's take a look at how it's done.
Exhaustive Computer Programming
This doesn't come as a surprise. Computer programming is used in developing games. The most popular programming language for game development is C++ to its ability to be fine-tuned for memory management and data structures. At the same time, Java, Python, and C# don't fall back far behind.  There is no specific programming language for developing games, and one must choose depending on the performance requirements.
Mathematical 3D Graphics
One must have sound knowledge of 3D graphics and the associated mathematics. It is mainly linear algebra that is used to manipulate pictures.
3D graphics using linear equations, vectors, and matrices are employed to give a realistic look to games.  The mindblowing effects are achieved through mathematical equations, and therefore one needs a proper grasp of them.
Game Design Patterns
Specific patterns are used to modularise the code that can be repeated in game development. These patterns act as templates to design the mechanics of objects, characters, lighting, etc.
Examples include flyweight where code is shared between many objects, command pattern where an object contains all trigger-related codes, state pattern that changes an object's behavior whenever the internal state is altered, etc.
The final product always looks like a dreamy world conceptualized by developers. By now, it is clear that it is complicated. To make an efficient game that is interesting and works smoothly, developers need a sound knowledge of graphics and creativity to employ it too.
Don't be discouraged if you aren't clear about game development concepts. You can check out TechAhead, which offers exceptional game development services. TechAhead is built with a team of creative developers. They can help you develop the most exciting game journey in the market.
TechAhead is the best application development company in the industry and has been recognized for the same as well. They have worked with some of the biggest brands like AXA, American Express, Disney, Audi, Dailyhunt, etc. A recipient of Clutch Awards 2020, TechAhead fuels smooth development and makes apps that grow business. 
They have over 12 years of experience understanding all unique requirements and offer the most optimized solutions. Are you willing to start your game development soon? You should check out TechAhead's impressive portfolio. Game development just got easier for you!