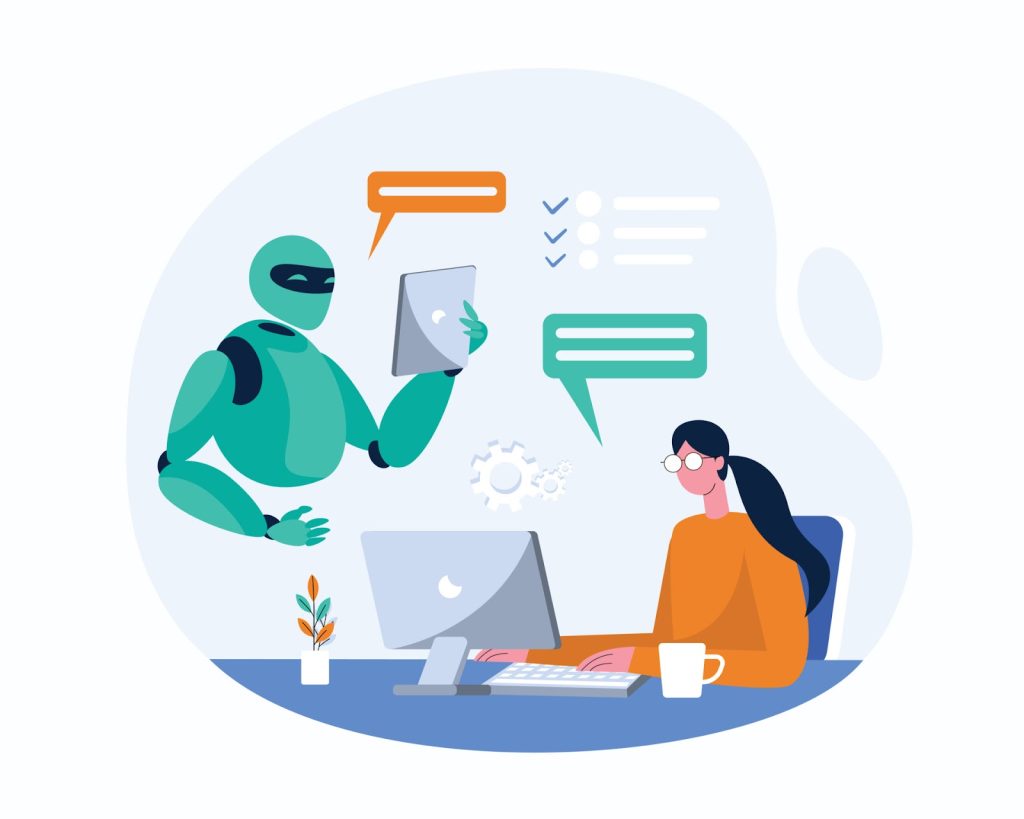 Instagram bots are great tools for growing a following, but they must be used responsibly or they could lead to spam, which could get your account banned.
Not unlike email support, a chatbot can answer customers' inquiries 24/7 in Instagram DMs using visual chatbot builder software. All it takes to set one up is some basic conversation flow design.
Boosting Followers
Instagram bots are used by many users in order to increase their follower count on Instagram. By automating interactions on the platform, bots allow for rapid follower growth while simultaneously improving engagement levels and search rankings. But before using an Instagram bot to increase your number of followers, there are several factors you must take into consideration.
Prior to beginning, it's important to note that Instagram has long waged a war against bot services. Their efforts have proven successful at nearly entirely stamping them out and will flag any accounts appearing to use bots, which could impact how many likes or views your account receives and may lead to it even being banned altogether.
Beware that most bot services are unsafe. Many use shared IP addresses that could put your account at risk on Instagram. If you decide to use one, make sure they purchase and set up a VPN specifically for your account.
If you are searching for an effective Instagram bot to boost your follower count, ensure the service offers a free trial period with proven success. Also, make sure that they do not spam other users posts with comments; doing so could damage your reputation as well as get you banned by Instagram.
Instagram bots typically work by engaging with other accounts in your target niche. They usually like, comment on, or follow users based on a set of criteria that you provide; this helps ensure that your own account appears more often on other people's activity feeds and increases the chances of them finding and tapping through to your profile.
However, it's important to keep in mind that most bots will only generate a handful of new followers every month; this does not justify the cost of service in terms of brand visibility enhancement and/or product promotion. Furthermore, most Instagram bots won't visit your website or promote your products, which wastes your money and is ineffective.
Boosting Engagement
Instagram has quickly become one of the most widely used social media platforms for businesses, offering businesses an effective means for increasing engagement with their audience. There are various kinds of Instagram bots that can help boost engagement; each has unique benefits that may help expand your following, increase engagement, potentially find new customers, or help manage accounts more efficiently. But before using an Instagram bot, it is crucial that you fully comprehend both its advantages and disadvantages before making a decision to utilise such a tool.
Instagram bots are front-end automation tools designed to perform user interactions such as likes, comments, and direct messages (DMs). Instagram does not take kindly to these interactions because they degrade the user experience; hence, many services offering similar services have been shut down, but some remain operational today and provide their services.
The use of bots responsibly and ethically will do no damage, however. Otherwise, they could appear spammy and damage your credibility. Instagram only permits a certain amount of daily interaction; excessive automation could get flagged or restricted and may lead to its banishment altogether. Therefore, it's essential that all marketers only employ Instagram automation if they do so responsibly and ethically.
Instagram bots also act as back-end automation tools that automate tasks that don't involve interacting directly with your followers, such as hashtag research, posting, and reporting. Such automation tools save marketers both time and money by automating repetitive, high-volume tasks. These tools may also be used to analyse trends or predict when users will be active on Instagram.
Instagram bots can also help manage direct messages. These bots can respond to queries from your audience while simultaneously building brand recognition by providing customised content. Furthermore, these bots allow you to monitor user activity and provide real-time customer support services.
Boosting Post Reach
Instagram bots are automated tools designed to assist users in expanding their following and engagement on Instagram. These automated tools can perform tasks such as liking posts, commenting on them, and following and unfollowing users; some bots may even offer free use while others require subscriptions or one-time payments; using one can save both time and money while increasing post visibility.
Though Instagram bots may help your post reach, be wary that excessive automation may pose problems for your account. Failure to be cautious could result in violations of Instagram's Terms of Service that could see shadowbanned accounts permanently banned; other users may detect these bots and be turned off by their spammy or inauthentic behaviour, which could make the bot more appealing or cause it to get shadowbanned or banned altogether.
Instagram bots may no longer be as efficient, but they can still be useful tools for expanding your following and engaging with followers. But remember: the most effective way to grow an Instagram audience is through quality content creation and engaging with other users. If you need assistance getting started with Instagram, use Viral can help maximise your experience on this social network.
Instagram once allowed Instagram bots to generate thousands of engagements daily; however, recently, Instagram began cracking down on these automated accounts. When Instagram detects one using bots, a warning is displayed, notifying them that they have been identified as an automated account and further interaction will be restricted from them.
Some of the most widely-used Instagram bots include InstaPy, InstaMoby, and PlanMyPost. These programmes allow you to automate Instagram activities and save time by scheduling posts for you automatically or posting them when they come online. They can also monitor your account and help improve strategy; for instance, InstaPy can find posts with certain hashtags or geographic tags and like them automatically while following and unfollowing other users, tracking analytics insights and tracking analytics data automatically for businesses or individuals looking to expand their reach on Instagram. These features make InstaPy an excellent choice among businesses or individuals looking to expand their reach on Instagram.
Boosting post-engagement

Employing Instagram bots to automate interactions on the platform is an effective way to expand both your following and engagement on Instagram. These tools can like posts, comment on them, answer polls on your behalf, create direct messages for you to send out directly, follow new profiles for you, or like polls that pop up automatically, though only use safe, high-quality bots as any untrustworthy ones could damage your reputation and even lead to being banned from the site altogether.
Instagram bots are designed for growth and can be extremely effective when used responsibly. They work by following users based on certain hashtags, then liking and commenting on their content, increasing your visibility and follower count—but beware: some services that provide bot services are unregulated by Instagram; this could lead to spammy behaviour that the social media giant has cracked down on in the past.
Instagram takes any automation that degrades authentic user experiences very seriously and has several ways of detecting bots that violate this principle. When this occurs, an Instagram warning message will inform you of this discovery as well as restrict daily engagements until the automated activity ceases.
Instagram not only limits engagement but also penalises accounts using bots to spam other users; this can be especially problematic for businesses relying on Instagram as an important lead and sales generator. To avoid such penalties, try engaging your target audience using only organic means.
One way to avoid this issue is by hiring a social media manager or virtual assistant. Although more costly than using bots, hiring one will ensure your account is managed professionally and monitored regularly. For an alternative cost option, consider freelancers instead.
Automating Instagram pages may not be part of Instagram's intended design, but automation can still help businesses maintain steady engagement on Instagram pages. Although experts generally advise against Instagram bots for businesses like this one, these bots may prove helpful for certain kinds of enterprises, helping uncover interaction patterns from customers as well as popular hashtags for them to enjoy and saving you time by managing accounts regularly.