Sample papers and mock tests help you get an idea of how the actual exam is going to be and help in getting used to the exam pattern. One of the misconceptions is that CBSE only provides sample papers for higher classes, however, CBSE sample papers are widely available for all the classes including even classes as low as class 1, as can be seen here at CBSE Sample Papers for Class 1 Maths Mock Paper 2 . Sample papers for class 10 or 12 are released by CBSE themselves few months before the board examinations and the ones for other classes including the junior ones are designed by teachers in schools keeping in mind the pattern of the final exam the school is going to publish.
In the following paragraphs, we will look at the importance of solving sample papers and giving mock tests for all the classes following the CBSE curriculum. We will be using the terms "Sample Paper" and "Mock Test" interchangeably so do not get confused as they mean basically the same thing in this article at least.
Attempting Sample Papers helps you adjust your body cycle
Attempting multiple mock tests before the exam (make sure that you attempt the sample paper during the time that your exam is going to be) will help your brain and body get adjusted to the exam day schedule. Just following it for 2-3 days before the exam will ensure that your body gives its optimum performance in the actual exam as it has been preparing for the same things at the same time during the past few days.
If you are unable to sit for long hours while studying or you find it difficult to focus at all times during your examination, attempting sample papers also helps in improving your concentration in that scenario as you would have gone through those torturous hours multiple times before your final exam. Once you have attempted a decent enough number of mock tests your brain will get adjusted to sitting for 3 hours or whatever the test duration is without getting distracted frequently.
It also helps massively in the final revision
It is a brilliant idea to attempt as many mock tests as possible after you have completed the syllabus thoroughly instead of going through it again. Through sample papers, you can analyze the areas you are weak in and improve them and you can also find your strongholds so you know you can afford to invest little time in them compared to the other topics.
Whenever you attempt any question incorrectly or are unable to attempt it, make sure to go through the theory or your notes of the topic the particular question is based on instead of just looking at the solution. This will help you convert a potentially weak subject into your strong point. If you analyze all your attempts properly, that will help you massively in the final revision.
It enhances your self-belief
Once you have attempted a few mocks and improved upon your weaker areas, you will find improvement in your score in the sample papers you attempt later. This will be a massive boost for your self-confidence as you will get an instilled belief inside you that you are capable of getting better and scoring more thus, ultimately doing your best in the final examination.
It improves your exam day performance
As you would have already gone through the exam day scenario with the help of attempting multiple sample papers, that will consequently reduce the stress inside your head massively. You will be prepared for what is to come and the exam and as a domino effect of that, you won't panic even if you are not able to start the exam as well as you might have wanted to. Attempting multiple mocks will also help to remove the fear of the question paper from inside you as you will become aware of the ways to write the answers to all the questions in the most convenient and presentable manner.
It will also minimize the number of mistakes you commit while attempting the final examination. You will slowly become aware of the errors you commit and then subconsciously eliminate them. Your speed and accuracy will also improve exponentially as the more practice you do, the more feasible your way of attempting the paper will become.
Sample Papers help you get insights into the exam pattern
The official sample papers are usually of the same patterns as your final exam. So attempting different mock tests will help you become aware of the mark distribution and the patterns of the questions asked in exams. This will be even more prominent for higher classes like 10th and 12th as their question papers are also designed by CBSE themselves.
Therefore, attempting sample papers will eliminate the surprise factor from the final examination and you will be guaranteed to not get caught off guard with some pattern or question type you did not expect at all. Knowing the marking scheme along with all this will surely help you ace your final exam as attempting papers would be like watering plants by the time it is your final examination.
Conclusion
We all know that you can not achieve anything without practicing enough. While completing the theoretical tests and the exercises behind them is a good way to practice, attempting sample papers is the most efficient way of practicing for your CBSE exams once you have finished your entire syllabus. There is a very large number of CBSE sample papers available online ranging for all the classes
They help you adjust your body cycle accordingly with the exam schedule as well as improve your self-confidence for the final exam. Sample Papers or Mock Tests are also a good way to revise different topics as they help you in figuring out your weak topics as well as the topics you are strong at. They also make you aware of the exam patterns and consequently boost your performance on the d day.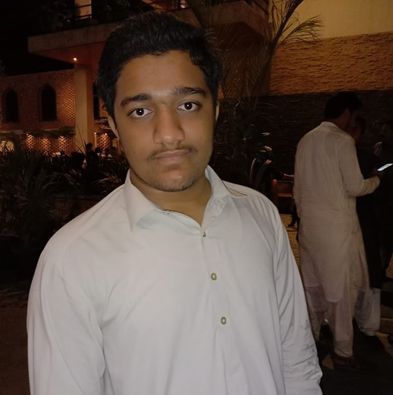 Addsion Is a Blogger and an SEO professional. Co-founder of dsnews.co.uk, I have 2 years of experience in SEO & 1 year of Successful blogging @ dsnews.co.uk. I have a passion for SEO & Blogging, Affiliate marketer & also interested to invest on profitable stocks.