All organizations undoubtedly prioritize efficiency in their processes, leading to the adoption of methodologies like Six Sigma and Lean Manufacturing to boost business processes. However, business process management (BPM) appears to be the most preferred management methodology these days due to its holistic approach to boosting operational efficiency.
There are countless benefits to adopting the BPM methodology for your organization's needs, ranging from eliminating bottlenecks to improved agility. Also, successful BPM implementation requires relying on a helpful BPM solution to help you stay on top of your efforts. Here are some valuable tips you can rely on to implement a BPM system in your organization.
Select the Right BPM Tool
Choosing your business process management software is perhaps the most essential aspect of BPMS implementation. The right BPM tool is necessary to ensure that you're building on the best foundations. However, numerous solutions on the enterprise market offer a wide range of benefits, from improving flawed processes to enhancing collaboration. Also, these tools have varying strengths and focus areas, so select a solution that has the right features for your needs. In addition, it would help to select an easy-to-use BPMS that all team members can understand. Leading software vendors such as TIBCO can help with this need.
TIBCO is a global software brand offering various business integration software to manage, monitor, and integrate information delivery and enterprise applications. Their software products include solutions for managed file transfer, analytics and business intelligence, data virtualization, master data management, and coordinating business processes and activities. TIBCO's BPM Enterprise software is a popular solution for many organizations considering implementing a BPMS. It has workflow management capabilities, case management, cloud-native deployment, and open APIs for developing customer-inclined user experiences.
In addition, this business process management suite harnesses your workforce's full potential with Intelligent Work and Resource Management Capabilities. Furthermore, this BPM software ensures that your core business processes satisfy the same strict reliability, security, availability, scalability, and performance requirements as other vital business applications in your private cloud.
In addition to offering helpful software solutions to businesses, TIBCO also provides college students enrolled in tech degrees with free or low-cost access to their software license through their Academic Alliance program. Consequently, the next generation of data engineers and analysts can get familiar with the latest tools in the workforce, gaining essential experience for their future careers. What's more, TIBCO is an industry leader in the Data Science software products sector, providing innovative software products to customers for over two decades.
Identify Process Owners
Integrating new software into your company's portfolio can quickly become chaotic for all teams involved. This reality is because everyone avoids responsibility if you don't outrightly delegate implementation processes and operations to specific people.
Consequently, select a process owner for your BPMS implementation to introduce accountability into the entire process. A process owner should typically be the business lead overseeing the process and be held accountable for the smooth organization and functioning of the data and process. In addition, ensure that you discuss the present handling of the process with the process owner, focusing on what they might expect from automation.
Involve Everyone
BPM systems are typically run by two groups: technical admins and business owners. The technical admins have deep knowledge of using the BPM platform, while the business owners know how the process should run. Consequently, involve all relevant stakeholders in the implementation process to stimulate collaboration on the new BPM platform for the best results.
Implementing a BPM suite can benefit organizations in many different ways. The points above are some helpful guidelines worth following to guarantee easy BPM implementation in your company.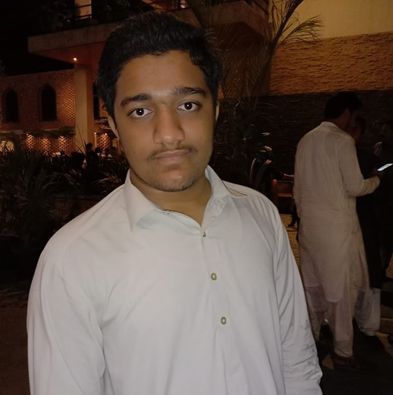 Addsion Is a Blogger and an SEO professional. Co-founder of dsnews.co.uk, I have 2 years of experience in SEO & 1 year of Successful blogging @ dsnews.co.uk. I have a passion for SEO & Blogging, Affiliate marketer & also interested to invest on profitable stocks.