eBay is a leading name in the world of ecommerce. Born a year after Amazon in 1995, eBay still manages to keep up with customers' expectations, keeping them relevant even after all these years. eBay has almost everything you must need to live.
From toothpaste to motor parts, from kitchen related to childbirth-related, they have everything on their list. Thus, eBay has been a staple for those who prefer online shopping over visiting malls and save lots of money on different products.
Because of its growing popularity, eBay is one of the most viable eCommerce platforms millions of people use as a staple online shopping solution. Therefore, it is valid for customers and can benefit online sellers.
However, as a beginner, you might wonder how to start selling your products with eBay without expert knowledge. Here is a brief idea about the platform and a straightforward guide to selling products on eBay.
What is eBay?
eBay is a longstanding ecommerce platform where millions of users buy and sell products daily.
It is one of the most profitable online marketplaces that works more as an auction house where third-party sellers and buyers get involved in a transaction.
As it works in an auction model, the sellers offer wholesale pricing for products making the platform the best solution for finding the cheapest products online.
Seller Fees on eBay
For selling one product or a range of products on eBay, the platform charges its sellers various charges. The breakdown of these charges looks like this-
Insertion fee
On eBay, as a seller, you get about 200 listings in a month for free. You might get more free listings if you have an eBay store.
However, after using up the free listings, the company doesn'tdoesn't refund you the fee if you cannot sell the product. eBay charges their sellers an insertion fee or a listing fee for one listing per category.
For an auction listing, the sellers pay an insertion fee; the account holder gets a free credit only if the item sells.
Final Value fee
Sellers are charged a final value fee if they make a successful sale. This fee is dependent on the total selling amount. The entire sale amount includes shipping and excludes tax amount. There are also some additional fees. These are-
Advanced listing upgrade fees
The sellers are charged a fee if they upgrade to an advanced listing depending on the upgrade type. Remember, not every listing tool is eligible for every advanced upgrade.
Supplemental service fees
eBay again charges its sellers supplemental services fees which involve shipping labels generated by eBay or reimbursements made to the platform.
Steps to Sell on eBay
Over 135 million active users worldwide on eBay are your prospective buyers if you decide to sell on the platform.
eBay provides its sellers with dedicated programmes, training, and practical tools and features to help a new seller reach new customers and make sales.
If you still need clarification about how to sell on eBay, this practical guide will help you. Here are the basic steps to sell your products on the multimillion-dollar online marketplace-
Choose Your Product and Source to Sell
The first and the most crucial decision you must make as a seller is the products you will sell. Apart from some restricted items, eBay offers you to sell various products across different categories.
After studying the profitability of a particular product, you must shortlist the niches you want to sell. With the help of in-house tools like eBay Explore and Terapeak, you can discover trending products along with the statistics like selling price, number of sellers, number of sales, and more.
After you make your decision, consider looking at the sourcing opportunities like dropshipping, thrift stores, and manufacturers or wholesale suppliers. Dropshipping is one of the online sellers' most feasible business models as it solves inventory-related issues. Dropshipping providers like Fynd Platform helps a seller directly sell their products to customers without worrying about storage. Here the supplier ships to the buyers.
Pick an eBay account for Selling
Picking a personal or business account could be a hectic task. Here is a breakdown for you-
Personal accounts are for those who want online Selling as a side hustle, and business accounts are designed for more serious business owners who wish to sell many products. Although both accounts are free to create, eBay will eventually charge you for marketing or listing your products.
Create a Verified Business Account
Creating and verifying a business account is very easy with eBay. All you need to do is to provide the following details to get the work done-
Your business's legal name
Business email
Phone number
Username
Password
Your business address that has a legal registration
Get a Customized Account and Policy
According to your business requirements you can customize your business account according to your preferences. To do it, you need to go to the Account Settings available in the navigation bar on the left side.
The Account Settings enables you to change your addresses (business, shipping, and payment address), your communication preferences (to receive a notification from eBay), site preferences (altering payment settings, buyer requirements and communications, return policies)
Make sure to modify the automatic payment method, which regulates the payment of your eBay fees. Then, choose the payment methods accordingly.
Set Up an eBay Shop
Your eBay seller account enables you to set up an eBay store. If you feel you are sure about being a serious eBay seller, an eBay shop allows you to sell professionally on this platform.
Remember, eBay stores are not free.
You need to go for a monthly subscription. An eBay store will cost you an extra monthly subscription fee, starting at $4.95/month for an annual plan.
Based on the type of subscription you choose, eBay offers you discounted selling prices, seller support, and various tools to create a personalized shopping experience for your consumers.
List Down Your Products for Sale
Listing your products is one of the most exciting and vital parts of selling products on eBay. With over 1.5 billion listings on eBay, the competition is soaring daily.
So, you must add an adequate description to the listed products to gain visibility. Your listing must include the following-
Product Images
Make sure to add precise and high-quality images of the products on sale from a different angle so that the buyers understand the dimensions and features. eBay allows you to add up to 12 photos per product, so be wise. Some of the best practices for adding a product image are-
Using a white or neutral background that is not clumsy
Using a tripod to avoid shaky photos
The photos must be at least 800px wide
Using your photos
Detailed Description
Ensure the description says enough about the products to clear all the customer's doubts. Then, place yourself on the customer's side and ask what you want to know about a product you wish to purchase.
Product Specifications
Ensure your listing has an item's specifications, from the dimension to the brand.
Product Condition
Be honest about the condition of the item. For example, mention if it is new, refurbished, or used.
Product Identifiers
These unique codes make the product, brand, or product build globally identifiable. These identifiers include-
Global Trade Item Number or GTIN. For example, an International Standard Book Number or ISBN is an identifier for a book that has global recognition.
Manufacturer Part Number or MPN
Shipping
You must mention the types of shipping you are offering. The shipping methods include-
Flat Shipping
Calculated shipping (that is based on the location of the buyer)
Freight (for products above 150 pounds)
Pick-up only
above 150 pounds)
Pick-up only
Accepting Payment with eBay
After you have completed the selling process, it brings you to the most fun part- the payment. You receive the payment through the checking account you had linked with eBay. When you ship an item after being confirmed by the buyer, eBay deducts the selling fee, and then the rest of the selling amount is transferred to your bank account.
It may take one business day to reflect the amount available for withdrawal. eBay takes up to two business days to start the payment procedure. Finally, for the payment to remember in your bank account, it can take about 1-3 business days.
Alternative Way To Sell Online
If you are passionate about eCommerce business and are looking for a more customized way to set up your online store, then you can create one using a simple eCommerce website builder rather than eBay. An eCommerce website solution like Fynd Platform offers you a creative space to make an online store that bears identity without any compulsion. Fynd Platform provides you with a straightforward interface that gives you the freedom to create an online business without any coding knowledge.
Fynd Platform gives you numerous choices in templates and an extensive list of approved payment modes which makes your business thrive in the competitive market. Fynd Platform also allows you to generate your own coupons and customize the page elements according to your product's vibe and customer.
With the unique ML-assistance feature of Fynd Platform, your customers get a ton of visually similar products upon landing on the product page. Fynd Platform also provides an effective staff management and order management system, easing out your work load as a business owner.
FAQs
Here are the frequently asked questions regarding selling products on eBay-
1. Is selling on eBay profitable?
Of course, you can sell both new and old stuff on eBay. You can sell off your old property or start a legit business on this platform. Although it is impossible to begin profiting from the start, it will grow in visibility as you grow.
2. Who pays for the shipping when you sell something on eBay?
The buyer is supposed to pay for the shipping. The shipping charges are designed by eBay and USPS, their official shipping partner.
3. What is the difference between an eBay business and a personal account?
You get two types of account options on eBay- Personal and Business. Personal accounts are for those who want a casual business, while business accounts are for serious entrepreneurs. Unlike personal accounts, business accounts need more legal information. However, opening both types of accounts is free.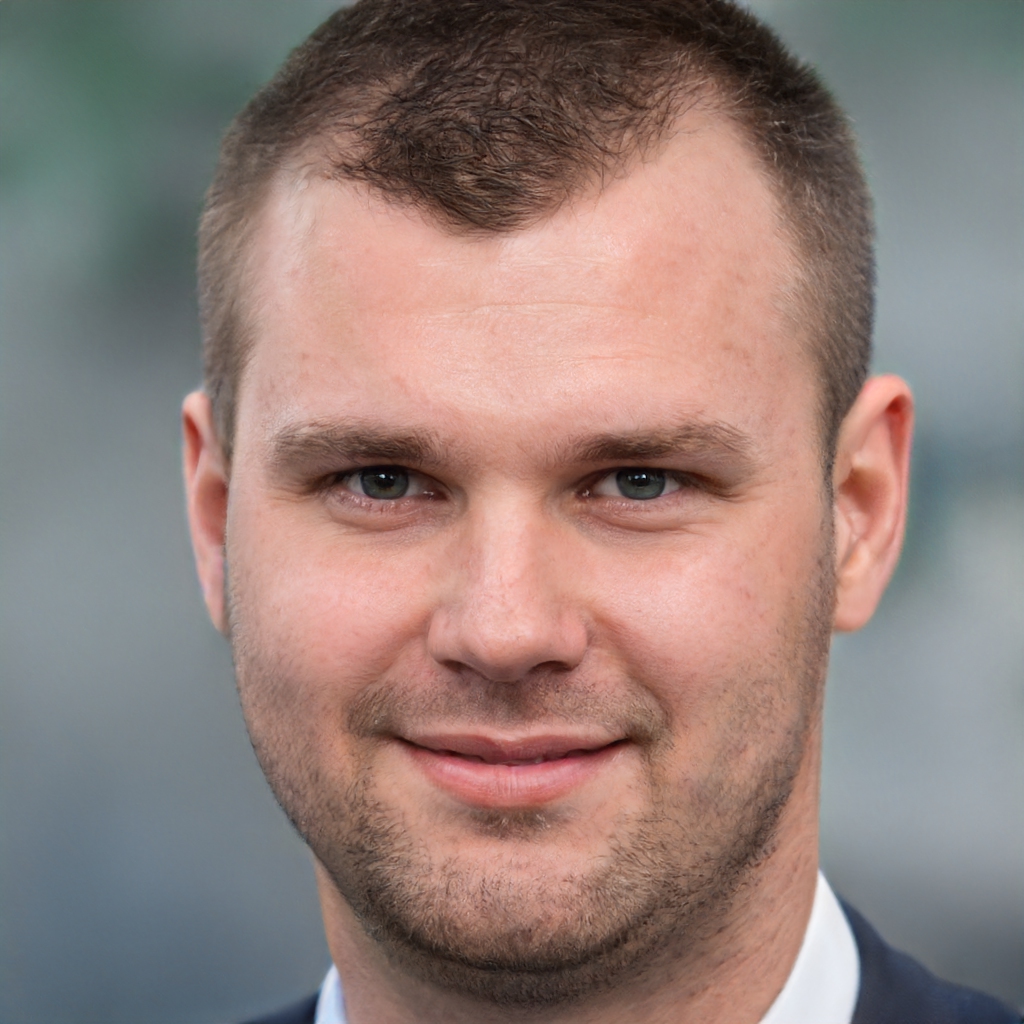 James is a great tech-geek and loves to write about different upcoming tech at TechyZip. From Android to Windows, James loves to share his experienced knowledge about everything here.