Businesses frequently complain about being forced to work with the incorrect developers for their mobile app initiatives. When they realize this, it's too late. Hiring a new Australian Mobile App development company would then need you to go through all of the time-consuming steps once more. We've compiled a list of the most effective methods for locating the best mobile app developers in Australia.
Hiring Mobile App Developers: Some Points to Consider
Identify your Mobile App Developers.
Melbourne-based app developers
It is best to look for app developers in your area to reduce communication barriers and save money and time. Hiring developers from your local area has other advantages, such as:
The convenience of sharing the same time zone: When it comes to scheduling meetings with the developers, you will have no trouble because they will be in the same time zone as you. They will spare you the effort of scheduling meetings at inconvenient times.
There are no communication barriers: Because the developers will be from your location, there will be no language hurdles, and you will be able to discuss your idea in a relaxed manner.
If you are in Australia and seek mobile app developers, check out sites like Clutch and VendorDB.
Clutch is a research and review platform that provides accurate data, customer testimonials, and case studies to assist you in making hiring decisions.
Set your preferred location in the filter and then sift through the firm names in your area.
You may also look at the ratings and testimonies for the firms mentioned, which will help you make a more informed hiring decision.
Conduct a background check
Once you've decided on a location and have picked a few organizations based on evaluations, it's time to do a complete background check.
It is vital to go through the following checkpoints while assessing the reputation of an app development business.
Please take a look at their newly released apps.
A good app developer will always have an extensive portfolio with a varied variety of projects on which they have worked. I will offer you an indication of their versatility and industry experience.
Do not be afraid to ask them for links to their released apps in app stores. Examine their applications by not only seeing but also 'using' them.
Examine their Visibility
Google should make it easy to find the firm. It should also have favourable client feedback. It is a critical component in determining the company's trustworthiness. Consider organizations with negative reviews and dissatisfied customers to be red flags.
Physical Presence is Required
Finally, the business should have an actual location on the map. A competent app development company will have an office where clients may gather for workshops and discuss the scope of their project.
Determine their level of knowledge and expertise.
After doing a comprehensive background check, the following step is to assess their talents.
App developers are required to be well-versed in a variety of app development platforms. They must be knowledgeable about both native and hybrid systems.
If they specialize in hybrid app development, they must be familiar with frameworks like as react, react native, ionic, PhoneGap, and others.
If they specialize in Android apps, they should be well-versed in Java, Eclipse, or Android Studio.
Similarly, if they specialize in iPhone applications, they must be familiar with Objective C, Swift, and Xcode.
Aside from that, keep an eye out for the following:
They must be well-versed in developing trends and technology in the app development area. The most recent technologies, such as PWA, AMP, Blockchain, and IoT, should be available to them.
They must plan to educate their clientele about these technologies through seminars, lectures, or workshops.
They must have demonstrated their thought leadership by sharing their knowledge with other industry professionals and clients via brochures, ebooks, and blogs.
4-Inquire about their Teams and Project Timelines.
Team
One advantage of choosing a corporation versus freelancers is that they give you full-fledged and committed staff. A good team can help you with your project from design to launch.
Designers, developers, testers, and project managers make up an outstanding development team. Having many team members, each with their area of will also shorten the app development time.
Time
So, inquire about the developers' delivery schedule.
Here is a preliminary estimate of the number of hours it takes to give you an idea of the development schedules.
Approximate time of 400 hours for a simple app
Approx. 700 hours for a medium app
Approx. 1,000 hours for a complex app
How soon do you expect your app to be available? Check how much time you have functional based on your needs. Take it as a suitable flag if the app developers commit to meeting your deadlines.
Considering Your Project's Budget
Many people believe that budget is the most crucial consideration when selecting app developers in Melbourne, but I beg to differ.
Although it is vital to discover developers within your budget, selecting app developers just on price is a significant error.
That is because low-cost developers might cost you a lot of money if they fail to meet your expectations. You'll have to spend a lot of money and effort recruiting new app developers to fix those problems.
Consider the following critical items while calculating your budget:
Are they adaptable?
The app developers must be able to increase or decrease the app budget based on your specifications. They should not be adamant about charging a set fee for services that you do not require.
Are they open and honest?
They should not include any hidden expenses in the app development pricing they offer. There should be total openness in terms of what they charge and why they demand it.
What is their business model?
The payment strategy might be hourly, depending on accomplished or entire payment. It is by your preference on whatever payment type is ideal for you. Discuss your options with the developers ahead of time to ensure that they are the most excellent fit for your needs.
Ensure that they have a good workflow.
Another advantage of hiring experienced app developers is that they have a well-established workflow during the development process. A typical app flow looks something like this:
mobile-app-development-workflow
The procedure varies from project to project.
Would you please inquire with the developers about the process they employ for development? Agile is the most recent and most excellent technique produced to date.
According to an Agile Report, around 94% of organizations use some Agile in their operations. Here is a comprehensive guide to understanding these ideas. It is on the Agile Manifesto's four principles.
Also, ask the developers what type of UX/UI enhancements they intend to deploy, their thoughts on testing, and how they plan to carry it out.
The most incredible app developers will be able to articulate explain all of these things to you; otherwise, you should not consider working with them.
Plan for Support and Maintenance
A smartphone app is not something you can buy every day. It is both pricey and complicated. Note that after the app has it requires ongoing monitoring, engagement, and maintenance. People frequently neglect the app maintenance aspect and fail to see how it adds to its profitability.
Make sure that your app developers do not disappear once the project is over. Inquire about their maintenance procedures and how they intend to support users after the app is up and running.
The App Store's Future
Following an anticipated income of $188.9 billion from mobile app development by 2020, entrepreneurs throughout the world have shifted their attention to the mobile app development sector.
Because the app development process is gaining pace, many entrepreneurs seek factors to choose the best app developers. We decided to alleviate some of your discomforts by assisting you with this process.
We've learned an essential lesson after developing over 80 apps: selecting the ideal mobile app developer requires more than simply a decent set of abilities.
After you've messed up your first project, you may be able to recruit another development team, but it will come at a high cost in terms of money, time, and resources. As a result, making a wise selection from the outset may undoubtedly save you.
To summarise
It is critical to note that selecting the best app developers in Australia is a balanced combination of all the factors stated above.
Many of our clients have paid a high price for hiring the wrong app developers before coming to us. It can cost them a lot of money, time, and energy at times. Act carefully and conduct a comprehensive study to prevent being in such a scenario.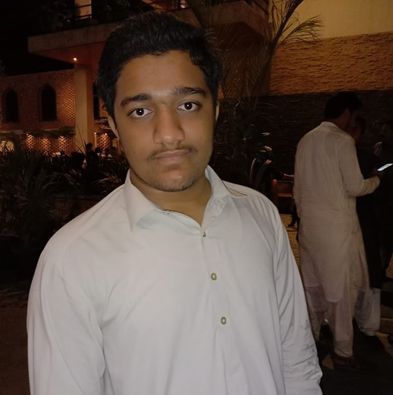 Addsion Is a Blogger and an SEO professional. Co-founder of dsnews.co.uk, I have 2 years of experience in SEO & 1 year of Successful blogging @ dsnews.co.uk. I have a passion for SEO & Blogging, Affiliate marketer & also interested to invest on profitable stocks.