When you leverage on Instagram to grow your business, it is essential to grow an audience base that stays loyal to your brand and engaged. However, engaging the followers may be one of the hardest tasks faced with when you are eager to make your business grow through the social media platform. Posting pretty pictures or movies video clip on Instagram does not contribute to business growth alone. It is necessary to rework the content strategy to boost the rate of engagement, entice the audience, and grow your image.
Creating content strategy
Before creating an Instagram content strategy you need to keeping mind that it is one of the largest platforms with a large number of active users. Therefore, making your presence on this platform may require you to work hard. One of the most important aspects to consider making your Instagram account successful is creating a content strategy. For instance, posting only occasionally can make the users less interested in your posts. On the other hand, posting frequently can make the audience feel annoyed.
How to create Instagram strategy
A casual content strategy may not get you the results you are looking forward to in Instagram. If you want to rev up your success, you need to go through a specialized marketing plan, such as building an active community. Here is what you need to know about successful content creation on Instagram.
Creating a plan
Before moving ahead with the content plan of Instagram, you need to make your strategy resonate with the marketing goals. Are you planning to launch a new product or you have just started the business. Your goals are likely to change weekly or monthly requires you to change the content as well. No matter what business you have started, you can share interesting shits that are relevant to the business. Remember that the photos you post go a long way in pushing the sales. But, Instagram restricts users from downloading and saving photos. So you can use Instagram photo downloader to solve the problem.
However, try to be consistent about the persona of your business when posting on Instagram and make it similar to what you post on various other social media platforms.  If you are new on Instagram, worrying about the follower count is not the only thing you need to do. The first step is to fill your account with content that matter to the audience and the rest of the things will fall in place.
Time and frequency of posting
Your brand requires regular posting on Instagram to stay connected to the audience. However, you need to stay careful as posting content frequently may not appeal to the audience. It is necessary to know what works best for your brand and experimenting with different postings at regular intervals allow you understand the growth of your followers and check the results. Once you know what works best for you, a good idea is to create a calendar content to monitor when and what to post on Instagram.
When working on the content posting strategy on Instagram, you need to know the kinds of posts that are popular or whether they have the potential to engage the audience. Remember that the business competitors also focus on the same set of users, so you need to monitor their pots and understand what works for them and what does not. However, you must try to avoid replicating a strategy as the trick to win followers in the marketplace is to create content that adheres to your brand. You can also buy likes for Instagram to increase the followers.
You may try hard to appeal to the audience but that does not mean that you are to encounter success at every stage.  Instead trying to please every audience, a better option is captivating the mind of a core audience that may be more interested in your products. Working on appeasing a set of audience seems to be a more achievable object than using content for the mass audience and thinking whether it will work or not. Knowing the audience in-depth is one of the key aspects of the content marketing strategy.
To get success with posting content on Instagram, you need to go through the content at first and create at least ten posts. However, you must ensure that the appearance of the posts is cohesive. With more than ten years gone after its inception, Instagram today is all about albums, stories, GIF's videos, and reels to stay at par with the advancements.
Theme and style
With different themes for content, you can make your posts interesting for the followers and achieve the goals. If you are planning to make your audience aware and attract the followers, you can include stories and contests. Try to find out how the viewers would prefer finding your presence on the internet. What kind of photos do you want to post and what guidelines do you need to follow for your brand? Try to create a style guideline to make your brand distinct and consistent.
When trying to attract the followers, you can hardly ignore the formats of content to try. For instance, you can try carousel post, allowing you to share up to ten images in one go. However, you must not be too pushy with the posts of products and annoy the audience. Try to keep the content format varying to enhance engagement among the followers and keep things balanced.
Following engagement guidelines
The engagement guidelines must incorporate how you want your brand to interact with the other Instagram accounts. In other words, how you comment on the posts and photos of other people determine how you can manage the comments in your account. Engaging the followers is a significant aspect, so try to avoid shortcuts or automate your engagement method.
Leverage on your subject
The brands you showcase on the Instagram determine the kind of content on which to focus. For instance, if you are selling garments, the content needs to focus on all things related to garments and similarly food-related content on Instagram. If you can figure out what's working in the content strategy, you must note it and use it in the future. Similarly, if you cannot engage the followers with the content you post, rework on your mistakes and get going for good.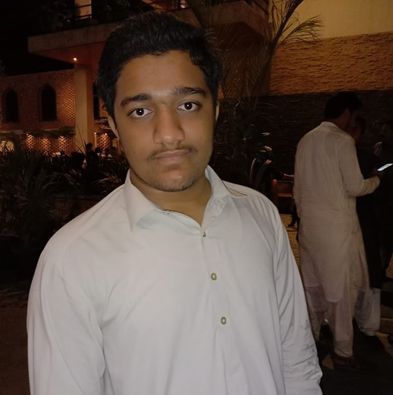 Addsion Is a Blogger and an SEO professional. Co-founder of dsnews.co.uk, I have 2 years of experience in SEO & 1 year of Successful blogging @ dsnews.co.uk. I have a passion for SEO & Blogging, Affiliate marketer & also interested to invest on profitable stocks.