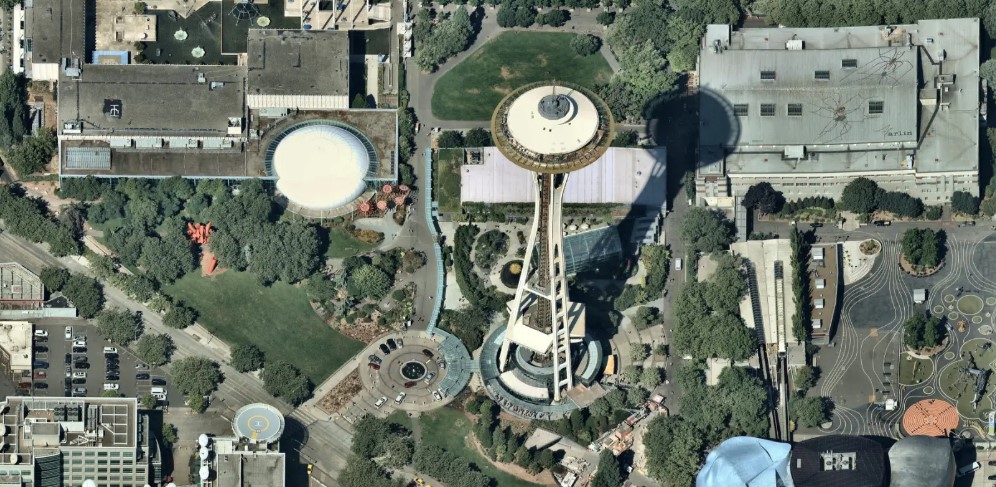 High-resolution aerial imagery has emerged as a powerful tool for governments around the world. With advancements in technology, high-quality images can be obtained from aircraft and satellites, providing an accurate depiction of landscapes and infrastructure. This type of data provides a wealth of information that is valuable to government agencies seeking to make informed decisions about land use, city planning, environmental management, disaster response, and other critical issues.
Governments can benefit greatly from high-resolution aerial imagery by using it as a source of information to better understand their territories. The ability to obtain up-to-date visual data on large areas allows decision-makers to identify patterns and trends that might not be apparent otherwise. High-resolution maps also enable officials to monitor changes in natural resources such as forests or bodies of water accurately. Additionally, this technology helps authorities respond effectively during emergencies such as floods or wildfires by quickly assessing the extent of damage and directing relief efforts accordingly.
Accurate Land Use Planning
High-resolution aerial imagery provides governments with an important tool for accurate land use planning. By capturing detailed images of vast areas, this technology offers a bird's eye view of the landscape that enables policy makers to identify and evaluate different types of land uses in detail. Just as a painter needs a high-quality brush to create intricate details on canvas, government officials need high-resolution aerial imagery to make informed decisions about how best to utilize their land.
Inaccurate information can lead to poor decision making when it comes to resource allocation, infrastructure development or zoning regulations. High-resolution aerial imagery helps overcome such challenges by providing comprehensive data that allows officials to assess the suitability of different locations for various purposes like agriculture, housing developments, industrial parks among other economic activities. With this level of precision, planners are able to ensure optimal usage of resources while minimizing environmental degradation and negative impacts on local communities.
Moreover, high-resolution aerial imagery makes it easier for policymakers and stakeholders alike to visualize potential future scenarios based on current trends and projections. This enhances the ability of government agencies at all levels – from local municipalities up through national ministries -to develop more effective policies aimed at promoting sustainable growth and equitable distribution of resources across regions. In short, accurate land use planning is critical for ensuring long-term prosperity and sustainability; high-resolution aerial imagery plays a key role in achieving these goals by providing quick access to reliable data upon which sound decisions can be made.
Informed Environmental Management
High-resolution aerial imagery can greatly enhance informed environmental management. This technology allows governments to gather detailed information about natural resources, ecosystems, and land-use patterns. With this data, policymakers can make informed decisions on issues such as urban planning, conservation efforts, and forest management.
In particular, high-resolution aerial imagery is useful for monitoring changes in the environment over time. By comparing images taken at different points in time, governments can track deforestation rates, identify areas of erosion or pollution, and assess the impact of climate change. This information can inform policies aimed at mitigating these threats to the environment.
Furthermore, high-resolution aerial imagery enables more accurate mapping of sensitive ecosystems and habitats. This helps governments prioritize areas for protection and conservation efforts. For example, by identifying key breeding grounds for endangered species through aerial surveys, authorities can take steps to protect these areas from development or other forms of disturbance. Overall, high-resolution aerial imaging provides important insights into environmental conditions that are critical for effective policymaking and resource management.
Moving forward to disaster response and relief efforts…
Disaster Response And Relief Efforts
Informed Environmental Management can be greatly enhanced through the use of high-resolution aerial imagery. This technology allows governments to identify and monitor changes in their environment that may otherwise go unnoticed. With this information, they can make informed decisions about how to best manage natural resources, protect ecosystems, and mitigate the impacts of climate change.
Another area where high-resolution aerial imagery can be beneficial is in disaster response and relief efforts. In times of crisis, having access to detailed images of affected areas can help emergency responders better understand the extent of damage caused by natural disasters such as hurricanes or earthquakes. This information can then be used to prioritize rescue efforts, allocate resources more effectively, and plan for post-disaster recovery.
In addition to these applications, governments also stand to benefit from using high-resolution aerial imagery for monitoring natural resources. By tracking changes in land cover over time, they can detect deforestation patterns or illegal mining operations that pose a threat to biodiversity and local communities. They can also use this data to guide conservation efforts and ensure sustainable management practices are being followed. Overall, the use of high-resolution aerial imagery has become an essential tool for governments seeking to protect both the environment and their citizens' well-being.
Moving forward into the next section on 'monitoring natural resources,' it is important to note that advancements in technology have made it easier than ever before to collect accurate data on our planet's vital resources. From forests and oceans to wildlife populations and water quality, remote sensing technologies enable us to gather detailed information about our world from above. Let us explore further how aerial imagery for governments can be leveraged fully.
Monitoring Natural Resources
As the world's population continues to grow, there is a growing concern for sustainable natural resource management. High-resolution aerial imagery can provide valuable insights into monitoring and managing natural resources. With its ability to capture precise and detailed images of large areas in a short amount of time, high-resolution aerial imagery has proven useful in many applications.
One such application is monitoring land use changes which have significant impacts on natural resources. High-resolution aerial imagery provides accurate data that enables governments to monitor the extent of deforestation or degradation caused by human activities. This information can help policymakers make informed decisions about conservation efforts and resource allocation.
High-resolution aerial imagery also allows for the detection of environmental hazards such as wildfires, soil erosion, or water pollution. Governments can leverage this data to assess potential risks and take proactive measures to mitigate these threats before they cause irreparable damage. The timely identification of such hazards through high-quality imagery can save lives and reduce economic losses associated with disaster response efforts.
In summary, the benefits of using high-resolution aerial imagery for monitoring natural resources are numerous. Its ability to provide accurate and up-to-date information helps governments manage their natural resources sustainably while reducing negative environmental impacts. In the next section, we will explore how identifying patterns and trends from this type of imagery can further enhance decision-making capabilities for policymakers seeking sustainable solutions to complex challenges facing our planet today.
Identifying Patterns And Trends
Identifying patterns and trends is an important aspect of governance, particularly in terms of decision-making. High-resolution aerial imagery can play a critical role in this regard by providing detailed visual data that allows for the identification of patterns and trends across large areas. The use of these images can enable governments to better understand land-use changes, infrastructure development, natural resource depletion, and other key factors that impact socio-economic conditions.
One example where high-resolution aerial imagery has been used effectively is in mapping urbanization patterns. By analyzing satellite images taken over time, it is possible to track how cities have grown and expanded over time. This information can be used to guide future urban planning efforts and help identify potential issues related to traffic congestion or environmental degradation.
Another area where high-resolution aerial imagery can prove useful is in monitoring agricultural production. By studying crop growth patterns from above, it becomes easier to identify potential yield losses due to pests or disease outbreaks. Additionally, such imaging can provide insights into soil moisture levels which are critical for effective irrigation management. Overall, the ability to monitor agriculture at scale using high-resolutions imagery provides a valuable tool for government officials seeking to improve food security outcomes.
Conclusion
High-resolution aerial imagery has proven to be a valuable tool for governments in various fields, including land use planning, environmental management, disaster response and relief efforts, monitoring natural resources, and identifying patterns and trends. Accurate land use planning allows the government to make informed decisions about zoning regulations and infrastructure development that align with economic growth goals while protecting the environment.
Informed environmental management enables the government to identify areas of concern such as deforestation or water pollution, leading to targeted interventions aimed at reducing negative impacts on nature. Disaster response and relief efforts are improved by high-resolution aerial imagery that can provide real-time information on affected areas helping responders prioritize their actions efficiently. Monitoring natural resources provides early warning systems against forest fires or other hazards that may threaten ecosystems. Identifying patterns and trends using this technology helps policymakers develop effective policies based on data-driven evidence.
The potential benefits of high-resolution aerial imagery for governments cannot be overstated; it is an essential asset in addressing complex challenges facing society today. By utilizing this technology effectively, governments stand to gain significant advantages in terms of accurate decision-making processes leading to sustainable development practices. As we continue to face new problems ranging from climate change to global pandemics, this innovative approach will become increasingly crucial in tackling them head-on. Therefore, investing in this technology should remain a priority for all forward-thinking administrations seeking progress through innovation rather than stagnation through complacency.