The game of paintball is an action-packed shooting sport that is enjoyed across the globe. Enthusiasts organize teams, leagues, and tournaments. It's fun; getting paintballs on a target is thrilling. There are lots of reasons to enjoy paintball. Do you ever wonder how paintball guns work? You will learn everything from loading the barrel to firing paintballs at your opponent. The weapon doesn't function as a real one does.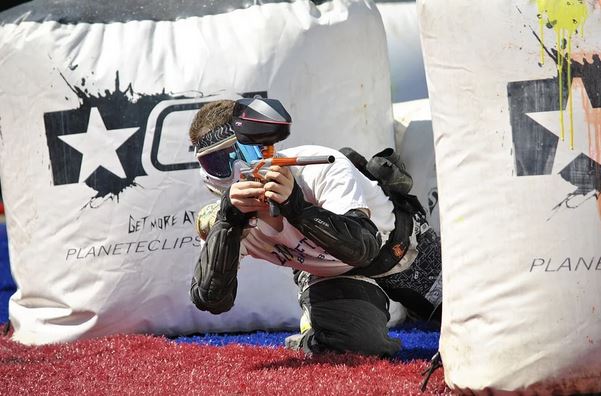 To begin with, you must know the basics of paintball guns, the parts, and how they differ from the real thing. A paintball gun is a weapon used for sports, amusement, and fun. The vast majority of traditional sports don't involve guns and paint projectiles. It is called a marker in some places.
IMPORTANCE:
How essential is it to understand how a paintball gun works? Using it will allow you to adjust your shooting angle. You hit your target quickly and decide whether to take a mechanical or electrical paintball gun. By learning the working pattern of paintball, you can win the games and the tournament.
A COMPLETE IDEA ABOUT PAINTBALL GUN WORKING:
Despite the differences in paintball guns, the process of how they work is universal and can be applied to all paintball guns. By pulling the trigger of the paintball gun 2022, compressed air or gas is released. The valve moment lets your paintball gun shoot paintballs at the target. In a nutshell, this is how paintball guns work.
Paintball guns come in two types: mechanical and electronic. Therefore, there are slight differences between their working styles. Before we go into the details, if you are interested to read the reviews of best paintball guns then you should click the link. Now Let's take a look at these types.
MECHANICAL PAINTBALL GUN:
On paintball fields, it is the most widely used type of paintball gun. There are a lot of primary plastic pumps for shooting. There are also more sophisticated versions, but they are too expensive for public use. Its name suggests that you need to fill this gun yourself, and it has other moving parts that let paintballs come out of the barrel. You would release a bolt by pulling the trigger on these guns. After the paintball is in the barrel, the bolt strikes a pin. Air is allowed to enter the barrel when the pin opens the valve. As a result of the expanded air, the bolt returns to its original position, so they are also called blowbacks. Paintball guns that shoot mechanically must be reloaded, again and again, taking a great deal of time.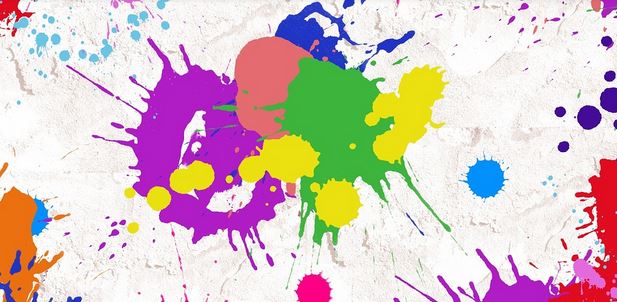 Additionally, it produces a slower velocity of approximately 275 feet/sec. Modern mechanical guns have speeds of 300 feet per second. They are easy to set up and use. Their parts are already available in the market and are cheaper. The best option for the beginner who takes up paintball is this one. They won't have to invest a lot of money.
ELECTRICAL PAINTBALL GUN:
They are set to fire automatically based on the mode of firing you specify. Pulling the trigger fires multiple paintballs automatically according to how many are set, such that it is also called an automatic paintball gun. For players of paintball, that's a plus. The firing of paintballs is made possible by solenoids that are activated by circuit boards. Regulators control the firing of electronic guns. Paintball guns made of electronic components have higher accuracy and consistency, making them more popular. You don't have to reload every time you shoot a paintball since the circuit board does the firing. Several paintballs can be fired at once. A mechanical paintball gun does not have these advantages. It is not ideal for beginners to use electronic paintball guns because they are slightly more expensive. However, if you'd like to use an automatic, you can buy some second-hand.
SHOOTING PROCESS:
By understanding the trajectory pathway that the paintball travels, you can learn about how the paintball gun works.
Pull the trigger
The body of the paintball gun is the most critical part and has many features. Triggers, valves, and bolts would be the main parts involved with the firing mechanism. Paintball guns are typically made of aluminum, so it is lighter. When you press the trigger, the firing sequence is initiated.
Air expansion
To work correctly, your paintball has to expand the compressed air in its tank. By pulling the trigger, you allow compressed air to be released into the expansion chamber. Paintball guns are typically filled with either carbon dioxide or high-pressure air. Any leaks in the compressed air tank will interfere with the functioning of your paintball gun.
A burst of air
The barrel of the gun is filled with air that explodes within the expansion chamber. The paintball goes into this part, which controls the release of a pocket of air behind it. Your barrel must be clean. Otherwise, it could lose accuracy and reliability.
Paintball emission
The firing pin continues to move forward as the chamber fills rapidly. You'll need to follow this step to remove the paintball from your gun. the firing pin will set off the ball. From there, paintball is emitted. Although bursts of air accelerate paintballs, it's the firing pin that ultimately propels them. Air indirectly provides paintballs with forwarding momentum.
Next round preparation
Without the entire system in place, paintballs are not fireable. This burst of air also powers the next paintball's trajectory. Paintballs are loaded and reloaded into the gun through the hopper. You can not play if they are not in the weapon you. You can choose from different hoppers, and the choice is primarily influenced by how your gun is set up.
HOW TO INCREASE THE EFFICACY OF PAINTBALL GUNS:
You want to learn more about how a paintball gun works. To improve your game, you want to know how a paintball gun works. You have the maximum chance of winning, but you need to properly maintain your paintball gun and paintballs.
KEEP THE PAINTBALL GUN CLEAN:
Paintball guns should be kept clean. When you play outside, they become muddy and dirty. This can ruin your accuracy. As well as cleaning the whole body, empty all the detents, bolts, hammers, and the eyes and hopper.
RIGHT SIZE PAINTBALL:
Make sure you buy the correct size paintballs for your bore size. A small size will cause them to bounce around. Oversized wheels will cause too much friction. It's easy to determine the extent of paintballs with a simple test.
HOW DOES A REAL GUN DIFFER FROM A PAINTBALL GUN?
Paintball guns are different from regular guns and airsoft guns. The only similarity between a paintball gun and a standard gun is that they both fire shots. You shoot paintballs, not bullets or pellets. Paintball is made up of non-toxic chemicals, and it is light. Some use minor explosive components, such as Snap Dragons, which can cause bruises, so it is vital to wear protective gear. To ensure the safety of the players, gloves, vests, boots, and helmets are required. Guns are not meant for sporting purposes, of course. These weapons are designed for self-defense or harm, and they are usually used by people with firearms licenses, like the military and police. It is legal for those over 18 to own paintball guns in their state, as long as they obey the age restrictions.
FINAL THOUGHTS:
By understanding how a paintball gun works, you will be able to aim and shoot correctly and decide on what kind of gun to use before you play. You will enjoy it a lot while playing with a paintball gun. In comparison with regular guns, paintball guns are considered sophisticated toys. Despite the common misconception, it's simple to understand how the paintball gun works. For instance, in the article, it is noted that all you need for a paintball weapon to function is either a canister filled with carbon dioxide or nitrogen and regular air. You also need a hopper filled with paintballs, a working gun, and an air compressor.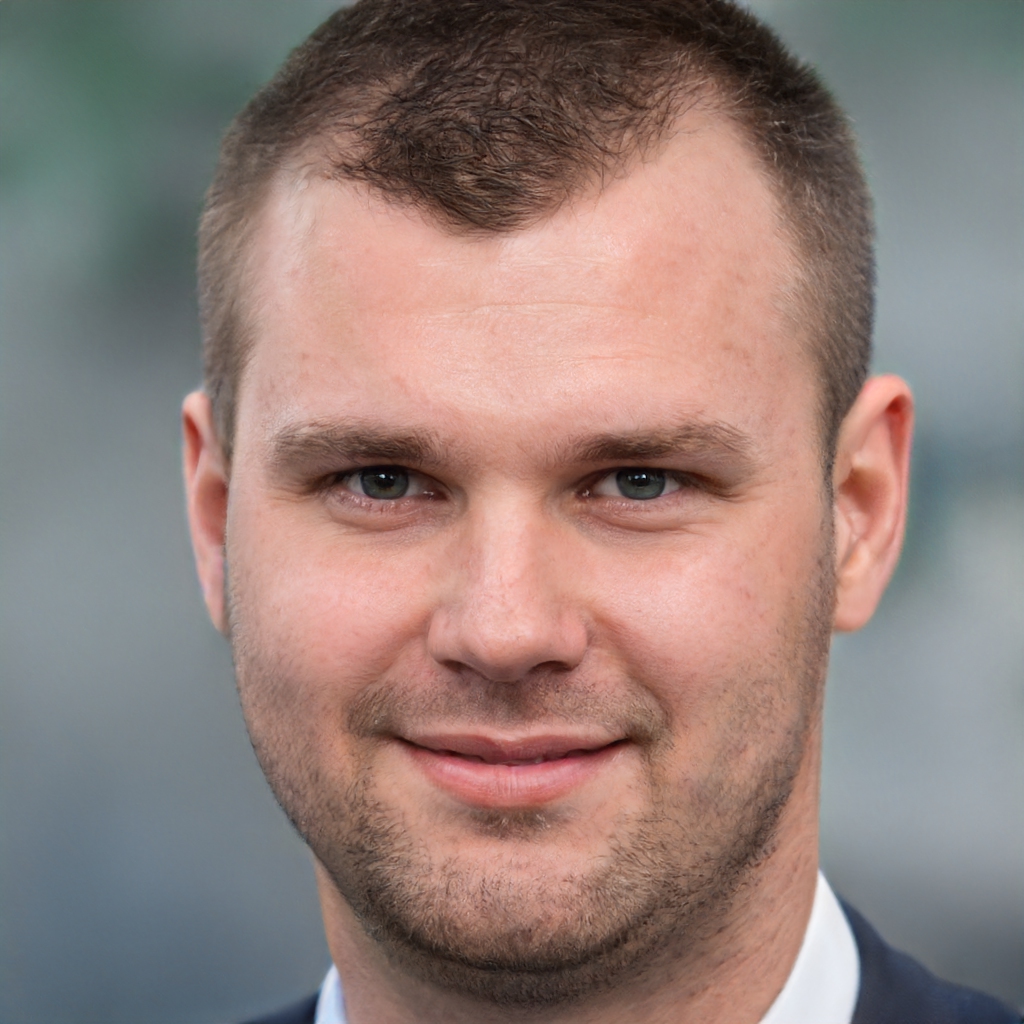 James is a great tech-geek and loves to write about different upcoming tech at TechyZip. From Android to Windows, James loves to share his experienced knowledge about everything here.