To set up a VoIP phone system at home, first, get your VoIP provider's adapter and turn off all the devices. Then, insert one part of Ethernet cable in the LAN port of the adapter and connect the other side of the cable with your networking modem or router.
You can then insert the telephone cable into the telephonic port of VoIP adapter, and attach the other side of the cable to any available analog telephones. Lastly, connect the AC power adapter to the VoIP adapter. After you are done, carefully turn on your internet connection on. Then pause a little and turn on the VoIP adapter as well. You should see a green light blinking, to show connection status. When the light flashing ends, your connection is ready to place VoIP calls.
Voice over Internet Protocol allows you to place phone calls over the internet to any phone in the world. The phone you are placing the call to does not need to have VoIP. The price of using VoIP is less than your local telephone business. You can get a new number or keep your current phone number with an area code anywhere in your state. Prices may vary. To help you learn how to set up a VoIP phone at home, we have made this guideline.
How does VoIP work at home?
Setting up a home office VoIP system
With the new technology and call clarity development of VoIP
In this section, we will detail exactly what you need to set up a VoIP system and how to set it up at home.
What you need to set up a VoIP  phone at home?
Make sure that your home has a fast internet connection that can handle VoIP. You would not want to sign up for VoIP phone service and find out it cannot work with your current internet. Fortunately, many internet providers are reliable.
Broadband internet connection
The bandwidth is directly affected by call volume-the more call volume you have, the higher the bandwidth you will require. A low call volume could use a $100Mbps/20MbPs connection which should be enough for you.
There are many available options, but your budget determines it. It is best to get a good VPN router that has QoS and a good amount of concurrent volume. The VPN function will help you, in case you want to use your VoIP system from a home office.
A pc to act as the PBX  Server
The need for this system is very low, not unless you have a lot of phone users. Look for a modest computer. You can buy a good machine online or from local stores.
These are a slew of IP phones out there from total color touch screen ones to wifi cordless ones. Just ensure that the phones you choose are compatible with the PBX server you selected.
The PBX solution is what gets installed on your server to act as the brains on your local phone network. It lets you do everything you want with your local phone network. VoIP provider
This is the service that you have to subscribe to. It is similar to a normal phone company, that allows you to make and receive calls. Make sure that your VoIP provider is within your budget and has positive reviews from other users.
Setting up a VoIP phone at home
Most times, when setting up a VoIP phone, you simply plug your phone into your Ethernet system, organize your settings, and then you are okay. In case this does not work, you may have to call your provider for assistance. However, most VoIP phone systems come with tutorials to guide you. In case you are technically challenged, you may need to use a provider like Nextiva, which will walk you through the configuration process step by step over the phone.
You can also follow the following steps to set up your VoIP phone.
Step 1: Get a VoIP phone adapter. You cannot use an ordinary (PSTN) phone not unless it talks explicitly about Skype or VoIP. Generally, you need to connect the phone to VoIP adapter to use an analog phone as VoIP phone.
Step 2: Check for instructions from the VoIP company you obtained your phone adapter from for instructions on how to hook it up
Some phone adapters are meant to go between the cable modem and your computer or router, while others should be plugged into a router that you supply. Read and follow the instructions offers.
Step 3: Connect a telephone to the Line I port of the phone adapter using a standard phone line.
Step 4: Power on your phone adapter by plugging in the power cord to the back of the adapter and plug into the wall outlet. Make sure you leave this plugged in at all lines to maintain your phone service.
Step 5: Wait for several minutes as your phone adapter starts up.
Step 6: There might be updates that require to be downloaded, such as changes to your feature of the new firmware. These will be downloaded automatically. Do not interrupt this procedure by unplugging the power to the phone adapter or ISP supplied modem.
Step 7: Get your telephone receiver and listen for a dial tone. In case you hear a dial tone, you have completed the installation, and you can start making calls.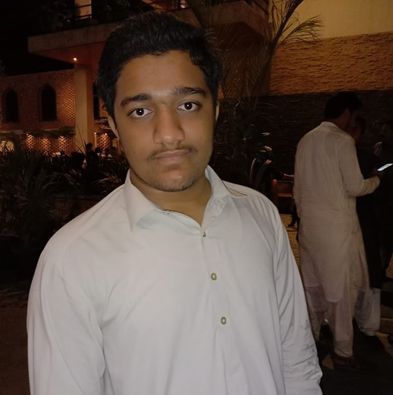 Addsion Is a Blogger and an SEO professional. Co-founder of dsnews.co.uk, I have 2 years of experience in SEO & 1 year of Successful blogging @ dsnews.co.uk. I have a passion for SEO & Blogging, Affiliate marketer & also interested to invest on profitable stocks.