PUBG Declare the release date of PUBG Mobile Erangle 2.0 and 1.0 Beta update in 2020. The version of PUBG was much awaited amongst PUBG fans. The biggest feature that was added by PUBG 1.0 update was the upgrade to the classic Erangle map. The new version is the Erangle 2.0 for PUBG Mobile. Gamers were eagerly waiting for this upgrade and it finally happened.This announcement of the release date of Erangle 2.0 in 2019 itself created excitement in the players who were wondering what all will this upgrade bring to them. This article is a brief synopsis of the Erangle 2.0 PUBG map and ways to download its APK.
Erangle 2.0 brings into the world a better and new version of its classic self. The map is transformed completely. Be it buildings, structures, or anything you will see it as a complete change. What changes does Erangle 2.0 in PUBG offers? How To Download the Erangle 2.0 Apk? Everything is in this article.
PUBG Erangle 2.0: Features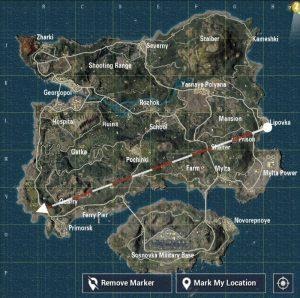 These are the features that Erangle 2.0 PUBG offers:
Graphics form an important part of PUBG. PUBG itself is known for its graphics. Fans and gamers are well acquainted with the fact that PUBG with Its Mobile 1.0 Beta upgrade must bring whole new graphics. They are absolutely right. PUBG Mobile Erangle 2.0 will present a new self in front of its fans. Erangle 2.0 is seen to have far better and upgraded graphics than its classic mode.

Themed gameplay has been introduced. It is termed as Beyond A.C.E. Themes have always interested PUBG fans and this is no exception.

The structure and layout in Buildings have been adjusted. You will find whole new structurally changed buildings in Erangle 2.0.

The training ground or the " Cheer Park" has been updated. You will find whole new adjustments and features while on the training ground.

It is also to be noted that there is a new addition to Cheer Park apart from upgradation. There is now an Island in the Cheer Park. This is a very important addition. You never know how will this affect the game.

A new mode has been added. It will be applied to two areas. It is called the Halloween Infection Mode. Apart from the mode Cheer Park can also be themed on Halloween. This is quite an interesting addition to PUBG Erangle 2.0.

A new weapon has been added. Weapons are the most important element of PUBG. A new weapon is like a treasured mystery for PUBG players. With PUBG Erangle 2.0, comes a new weapon – M1014. Let us see how this turns out to be.

A whole lot of new elements have been added to the game. These elements like wooden barricades and abandoned tanks can be an asset to the players.
These were the features offered by Erangle 2.0. Livik map has also been introduced with this Erangle upgrading.
Erangle 2.0 : APK free Downlad
This is the step-by-step guide to download Erangle 2.0 for PUBG mobile. Follow the steps and you will be able to download it in seconds:
Step one is to download the APK link provided in this article.

Next, you need to navigate to the file manager of the device you have downloaded the APK on. As you open it, install the downloaded APK.

Before downloading the APK you need to keep one thing in mind to download Erangle 2.0 for PUBG. The "Install from unknown sources" option should be enabled. If you need to enable it, Go to the settings option of your device. Now go to the Safety and Privacy tab. As you open it, allow the install apps from unknown sources option.

After the above steps are followed, the map is now downloaded. Now you need to open the

PUBG Mobile Beta App

. Next, you need to log in to the app. However, you have to log in using a guest account.

After you sign in, go to the maps section and click on Erangle map.

Your Erangle 2.0 PUBG download is now successful.
These were the steps to download the Erangle 2.0 map in PUBG Mobile. Follow and download Erangle 2.0 very easily. The features mentioned also say a lot about the map. Happy Gaming.