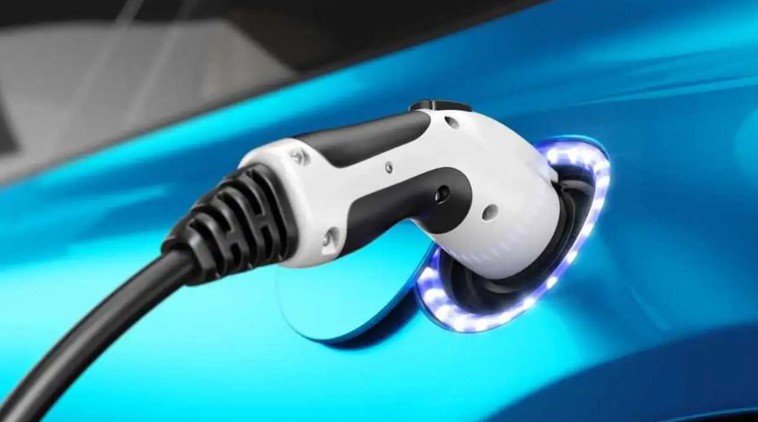 The rise of electric vehicles has brought about a new era in the automotive industry, with more and more people opting for eco-friendly transportation options. However, one of the biggest challenges that come with owning an electric car is finding the right charger to keep it running efficiently. With so many options available on the market, choosing the right electric car charger can be overwhelming.
This comprehensive guide aims to provide readers with all the necessary information needed to make an informed decision when selecting an electric car charger. It will cover various types of chargers available on the market, their features and benefits, as well as important factors to consider before purchasing one. By understanding these key considerations, buyers can ensure they select a charger that meets their specific needs and requirements while maximizing efficiency and convenience.
Types Of Electric Car Chargers
Electric car chargers come in different types, each with its unique features and benefits. The three main categories of electric car chargers are Level 1, Level 2, and DC Fast Charging.
Level 1 chargers use a standard household outlet to deliver power to the vehicle's battery. They typically provide up to 120 volts and can take up to 22 hours for a full charge on an empty battery. While level 1 chargers offer convenience, they may not be practical for drivers who need quick charging times.
On the other hand, Level 2 chargers require installation by a professional electrician as they draw more power than regular household outlets. These chargers usually supply between 208-240 volts and can fully charge most vehicles within four to eight hours, depending on the model. This type of charger is ideal for home or workplace installations where faster charging speeds are required.
The choice of which type of electric car charger to buy depends on individual needs and preferences based on factors such as charging speed requirements and availability of electrical infrastructure. In the subsequent section, we will discuss in detail the features and benefits that differentiate these types of electric car chargers from one another.
Features And Benefits Of Different Chargers
Different electric car chargers come with various features that provide unique benefits. One of the most common types is Level 1 charging, which uses a standard household outlet and delivers up to 120 volts AC at 15 or 20 amps. While it offers convenience since you can charge your EV from anywhere, this method takes longer than other options like Level 2 and DC fast charging.
Level 2 chargers operate at higher power levels (240 volts AC) compared to Level 1, making them faster and more convenient for everyday use. They deliver more energy per hour while still being compatible with many residential electrical systems. These chargers are ideal for those who own an electric vehicle as their primary mode of transportation.
DC fast charging stations provide the fastest way to recharge an electric vehicle's battery. They supply direct current (DC) electricity straight into the battery, bypassing the onboard charger entirely. This type of charger is best suited for long-distance travel since they offer a quick top-up in just minutes instead of hours.
Understanding these different charger features and benefits will help you choose one that meets your requirements. However, before making any purchase decisions, it's crucial to consider several factors that impact your experience owning an electric car charger.
Factors To Consider Before Purchasing A Charger
Before purchasing an electric car charger, there are several factors to consider. First and foremost is the type of charger you need. The two main types of chargers available for home use are Level 1 (120 volts) and Level 2 (240 volts). Level 1 chargers can take up to 20 hours to fully charge a vehicle while Level 2 chargers can do so in as little as four hours.
Another important factor to consider when choosing a charger is its power output. A higher-powered charger will be able to charge your vehicle faster than a lower-powered one. However, it's essential to ensure that your vehicle's battery and charging system are compatible with the charger's output level before making a purchase.
The location where you plan to install your electric car charger is also crucial. It needs to be easily accessible and located near your parking spot or garage. Additionally, if you live in an area that experiences extreme weather conditions, such as high heat or cold temperatures, it's vital to choose a charger that can withstand these conditions without malfunctioning.
To maximize efficiency and convenience when using an electric car charger, various additional options may be available based on the model selected. These features include timers, smartphone apps, Wi-Fi connectivity, voice control capability via virtual assistants like Amazon Alexa or Google Assistant, RFID readers for security purposes, and more. By selecting the right combination of options suited best for individual requirements and preferences during installation time would result in efficient usage over time.
Maximizing Efficiency And Convenience
Efficiency is an essential factor to consider when choosing the right electric car charger. The charging time for your vehicle will depend on the type of charger you have installed, as well as the capacity of your battery. If you choose a high-capacity fast-charging station, it will charge your car quickly in less than 30 minutes. However, this option might not be suitable for everyone since most homes may not have enough power supply to support such chargers. Therefore, it's best to consult with experts before making any decisions.
Convenience is another crucial aspect that should be considered when selecting an electric car charger. Ideally, you want a charging station that can easily fit into your lifestyle without causing inconvenience. Some factors to consider include the location of the charging station and whether it's accessible at all times. A home-based EV charger would be ideal if you don't want to go through the hassle of finding public charging stations or waiting for someone else to finish their charge.
Another way to maximize efficiency and convenience is by considering smart charging systems that allow you to control the rate of charge remotely using mobile apps. This technology enables users to schedule charges during off-peak hours when electricity rates are lower, resulting in significant cost savings over time. Moreover, these systems are equipped with features like automatic stop/start function that helps conserve energy while preventing overheating issues.
As mentioned above, advancements in electric car charging technology continue to make progress every day. In the next section, we'll discuss some exciting developments expected in the future of EV charging technology and what impact they could have on our daily lives.
Future Of Electric Car Charging Technology
The electric car market is rapidly growing, and so is the demand for charging infrastructure. The future of electric car charging technology will play a significant role in shaping this industry's growth. One area that has received much attention in recent years is wireless charging. This technology uses electromagnetic fields to transfer energy between two objects without physical contact. Wireless charging could eliminate the need for cables and plugs, making it more convenient and user-friendly.
Another promising development in electric car charging technology is vehicle-to-grid (V2G) systems. V2G allows electric cars to discharge their stored energy back into the grid when not in use or during peak demand periods. This approach can increase overall efficiency by reducing strain on power grids and helping balance supply and demand. Additionally, V2G systems can provide an additional revenue stream for EV owners who sell excess electricity back to utility companies.
Finally, fast-charging capabilities are also improving dramatically. Fast chargers can provide up to 80% battery capacity within half an hour, which makes them ideal for long-distance travel with minimal stops needed along the way. However, these types of chargers require more powerful electrical connections than conventional ones, meaning they may be limited to specific locations such as highways or rest areas rather than residential neighborhoods or urban centers.
As we look forward to the future of electric car charging technology, advancements in wireless charging, V2G systems, and fast-charging capabilities offer exciting possibilities for further innovation and growth in this sector. These developments have the potential to make electric vehicles even more accessible and convenient for consumers while also increasing efficiency and sustainability across our power grids.
Conclusion
Electric car charging technology is rapidly advancing, and choosing the right charger for your vehicle can be a daunting task. From Level 1 chargers that plug into standard household outlets to DC fast chargers that provide quick top-ups on long-distance journeys, there are many different options available. Features such as portability, connectivity, and smart capabilities also play an important role in selecting the right charger.
Factors like power output, compatibility with your electric vehicle model, and installation requirements should also be taken into consideration before making a purchase decision. Maximizing efficiency and convenience by using time-of-use rates or scheduling charging sessions can further optimize your charging experience.
As technology continues to evolve, the future of electric car charging looks promising. Wireless charging systems and even bi-directional chargers that allow vehicles to send energy back to the grid may become more commonplace in the coming years. Overall, understanding your specific needs and considering all available options will help you choose the best electric car charger for you – ensuring reliable and efficient charging every time.