If you're looking for an easy way to upgrade your truck for fall 2021, check out the following four suggestions. No matter your budget, there's an upgrade here for you.
1. Upgrading Your Nerf Bars
Whether you call them nerf bars, side steps or truck step rails, these step products let you and your passengers quickly access your truck's cab without having to use grappling hooks. Nerf bars are an easy way to upgrade the functionality and style of your rig. Choose from ABS composite, aluminum, mild or carbon steel, polyethylene, or stainless steel bars in various good-looking finishes. Rugged slip-free pads below each seating row add to your comfort and safety.
Today's nerf bar manufacturers include the following trusted brands:
APS
Body Armor
Go Rhino
Iron Cross
Lund
Rough Country
Smittybilt
Westin
2. Checking Your Brakes
While perhaps not as exciting as buying and installing shiny new accessories like aftermarket lights for trucks, checking your brakes is an investment in your safety and the performance of your truck. Generally, experts recommend replacing your brake pads every 10,000 to 20,000 miles and your rotors every 50,000 to 70,000 miles.
If you hear squealing or screeching or feel your brakes' grinding or rubbing, head to your mechanic as soon as possible. If you ignore these warnings, your brakes' worn pads can cause problems or damage to other parts, incurring more significant expenses.
3. Covering Your Bed
From hauling gravel to transporting valuables, you want to make sure your cargo is secure and protected during short or long trips and when your truck's not on the road. The benefits of truck bed covers or tonneau covers are most compelling when it comes to your cargo:
Physical security
Visual security
Protection from the elements
Protection from thieves
In addition to these cargo-centric benefits, tonneau covers are also aesthetically appealing and functional, and they can improve your rig's fuel economy and increase its value.
4. Upgrading Your Cab
Installing a new set of all season car mats not only reduces wear and tear on your cab's upholstery and underlay but also upgrades the look and feel of your interior. All-weather floor mats made of high-tech, hard-wearing materials like rubber feature deep grooves that provide underfoot traction and capture moisture and dirt.
Whether you choose a custom, semi-custom or universal fit, you can enjoy the protection your all-weather car mat set provides. Available in an array of colors and styles, car mats instantly upgrade your cab, making it look close to new again. Aries, Goodyear, Husky Liners, ProZ, Rugged Ridge and WeatherTech are just some of the brands producing top-of-the-line mats.
If you'd like more ideas on easy upgrades for your truck for fall 2021, browse specialized automotive product retailers' websites for top truck accessories and buying guides. Most retailers let you search by your vehicle's make, model and year so that you can find the products and resources of best fit. If you have a preferred brand, search by its name to see its array of products, parts and accessories.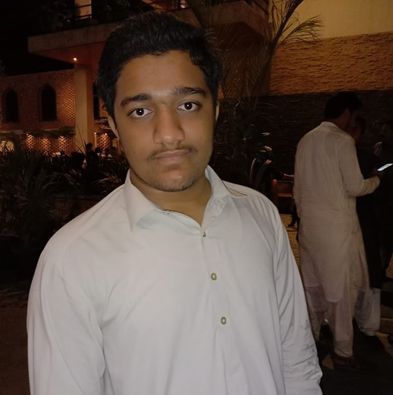 Addsion Is a Blogger and an SEO professional. Co-founder of dsnews.co.uk, I have 2 years of experience in SEO & 1 year of Successful blogging @ dsnews.co.uk. I have a passion for SEO & Blogging, Affiliate marketer & also interested to invest on profitable stocks.