From a brand's perspective, having a strong social media presence can be a critical component of a successful marketing strategy for a cannabis brand. Social media platforms offer unique opportunities for cannabis companies to connect with their target audience, build brand awareness, foster engagement, and ultimately drive sales.
One of the most important factors to consider when deciding whether your cannabis brand needs a social media presence is your target audience. You must identify the social media platforms that your target audience is most active on and create a presence on those platforms. Additionally, it's essential to understand the rules and regulations surrounding cannabis advertising on social media platforms. Many social media platforms have restrictions on cannabis-related content, and violating those rules can result in account suspension or even permanent removal.
Another factor to consider is the type of content that your cannabis brand will share on social media. It's crucial to create content that is informative, engaging, and relevant to your target audience. This content can include educational resources, product information, and industry news. It's also essential to create a consistent brand voice and aesthetic across all social media platforms to build brand recognition and trust with your audience.
Understanding Legal and Regulatory Challenges for Cannabis Brands on Social Platforms
Before diving into social media, cannabis brands should have a good understanding of the legal and regulatory landscape surrounding cannabis advertising on social platforms. This includes researching the different laws and policies across various countries and regions that govern cannabis promotion. In addition, many popular social media platforms have restrictions on cannabis-related content, which must be taken into account to avoid potential account suspensions or penalties. To ensure compliance with local regulations and the terms of service of each platform, it is important to work closely with legal experts who can provide guidance on navigating this complex landscape. Brands should also consider developing a comprehensive compliance strategy that includes regular audits of social media content, ongoing education for employees, and a system for monitoring and reporting potential violations. By taking a proactive approach to compliance, cannabis brands can establish a strong and trustworthy presence on social media that helps to build brand awareness, engage with customers, and drive revenue growth.
Tailoring Social Media Strategies for Cannabis Brands through Target Audience Analysis and Platform Selection
In order to effectively reach your target audience, it is important to have a thorough understanding of the demographic and interests of your potential customers. Once you have identified your target audience, it is then important to consider which social media platforms are most popular among these individuals. For instance, younger cannabis consumers may be more likely to use Instagram and Snapchat, while Facebook might have a broader demographic reach. It is crucial to tailor your social media strategy to the specific platform that your target audience is most active on. By doing so, you can effectively capture the attention of your potential customers and build a strong online presence. Additionally, it is important to stay up-to-date with emerging social media trends and to be open to experimenting with new platforms or approaches. By continuously assessing and refining your social media strategy, you can ensure that you are reaching your target audience in the most effective way possible.
Elevating Cannabis Brands through Social Media for Enhanced Brand Awareness and Visibility
Social media is a powerful tool that can help businesses of all kinds to reach a wider audience, build brand awareness, and increase visibility. One of the most effective ways to achieve this is by consistently posting engaging and relevant content on your social media platforms. By doing so, you can not only keep your brand top-of-mind with consumers but also establish yourself as an authority in your industry your industry.
For cannabis brands, in particular, social media can be a game-changer. Since the industry is still relatively new and highly regulated, building brand awareness and visibility can be a challenge. However, by leveraging the power of social media, cannabis brands can overcome these obstacles and connect with their target audience in meaningful ways.
By posting regular updates and sharing useful information, cannabis brands can showcase their products, share their brand's story, and establish a unique personality that resonates with their target audience. This can help to build trust and loyalty, which can translate into increased sales and customer retention. Additionally, social media can be a great way to stay up-to-date with industry trends, connect with other businesses in the industry, and keep track of what your competitors are doing.
In short, social media is a must-have tool for any cannabis brand looking to establish a strong online presence, build brand awareness, and connect with its target audience. By consistently posting engaging and relevant content, cannabis brands can stay top-of-mind with consumers, showcase their products, and establish themselves as leaders in their industry.
How Social Media Facilitates Community Building and Engagement for Cannabis Brands?
Social media is an ideal platform for cultivating a community around your cannabis brand. By engaging with your followers, you can establish a strong relationship and foster a sense of belonging and loyalty among customers. This can be achieved through a variety of means, such as responding to comments and messages, hosting live streams and Q&A sessions, and sharing user-generated content. In fact, user-generated content and testimonials can play a significant role in building trust and authenticity by showcasing real experiences and opinions of satisfied customers. By leveraging these strategies, you can create a robust and engaged community around your brand, which can lead to increased brand awareness, customer loyalty, and ultimately, sales.
Education is an incredibly powerful tool in the cannabis industry and can be leveraged in a number of ways to cultivate growth. One of the most effective strategies is to use social media to share valuable educational content about cannabis, including its benefits, responsible consumption, and related topics. By doing so, brands can not only establish themselves as thought leaders in the industry but also build credibility and authority with their audience. This, in turn, can help to create a loyal following of customers who trust the brand and its products and are more likely to recommend them to others. Additionally, education can be used as a means of differentiation, helping brands to stand out from their competitors and establish a unique value proposition in the market. By investing in educational resources and initiatives, companies can create a lasting impact on the industry, while also driving their own growth and success.
Leveraging Social Media for Influencer Partnerships to Boost Your Cannabis Brand's Reach and Reputation
Social media is a great platform that provides countless opportunities for businesses to connect with influencers and advocates in the cannabis industry. By leveraging social media, businesses can collaborate with these individuals and amplify their brand's message to a larger and more diverse audience. This can be particularly important for businesses that are just starting out and need to build their reputation. By partnering with influencers who align with your brand values, you can extend your reach and increase your credibility. This can ultimately help you establish a loyal customer base and drive more sales. Furthermore, social media is constantly evolving and new trends are emerging all the time. By staying up-to-date with the latest developments and engaging with your followers, you can continue to grow your brand and build a strong online presence that resonates with your target audience.
Harnessing Data and Analytics to Fine-Tune Your Cannabis Brand's Social Media Marketing
Social media platforms offer valuable insights into your audience's behavior and preferences, allowing you to gain a deeper understanding of their needs and interests. By analyzing various types of data such as engagement, reach, demographics, and even sentiment analysis, you can refine your marketing strategy and optimize your content for better results. With this deeper understanding of your audience, you can create more targeted campaigns that speak to their specific interests and preferences, ultimately leading to increased engagement and growth for your brand. Additionally, by monitoring social media trends and staying up-to-date with the latest platform updates, you can stay ahead of the competition and continually improve your social media marketing efforts.
Gaining a Competitive Edge through Competitor Monitoring and Strategic Insights in the Cannabis Industry
Social media provides an excellent opportunity for businesses to monitor their competitors in real time. By keeping track of their marketing tactics, you can better understand what works and what doesn't in your industry. This knowledge can give you a significant competitive advantage, enabling you to differentiate your brand in the market. Moreover, monitoring your competitors on social media can also help you stay up-to-date with the latest trends and best practices in your industry, allowing you to fine-tune your own marketing strategy and stay ahead of the curve. By leveraging social media to its fullest potential, you can build a strong brand and establish yourself as a leader.
Maintaining a social media presence is crucial in today's digital age. Not only does it enable you to promptly address customer concerns and manage potential crises, but it also allows you to engage with your audience and build brand loyalty. By responding to feedback, questions, and complaints in a timely and professional manner, you can demonstrate that you value your customers and are committed to providing exceptional customer service. Additionally, social media provides a platform to showcase your brand's personality and share valuable information with your followers. This can help establish your brand as a thought leader in your industry and attract new customers. Therefore, investing in a strong social media strategy can have a significant impact on your business's success and growth.
Final thought
In conclusion, the decision on whether or not your cannabis brand needs to harness the power of social media depends on a multitude of factors. One such factor is your target audience. Knowing your audience is essential to determine whether or not they are active on social media platforms and how they engage with content. Another vital consideration is your marketing objectives. Identifying and setting clear goals for your social media marketing strategy can help you determine the best platforms to use, the type of content to create, and the metrics to track to measure success.
Legal considerations are also an essential factor to consider when developing a social media marketing plan for your cannabis brand. The cannabis industry is heavily regulated, and social media platforms have strict policies on content related to cannabis. Understanding these regulations and policies can help you avoid potential legal issues and ensure that your content is compliant with industry standards.
Lastly, available resources are an essential aspect to consider. Social media marketing can be time-consuming and requires significant effort to create and publish content consistently. Therefore, it's vital to assess your resources and capabilities to determine if you have the bandwidth to manage a social media presence effectively.
When used strategically and responsibly, social media can be a powerful tool for cannabis brands to build awareness, engage with their community, and drive business growth. However, it's essential to approach social media marketing with careful planning, creativity, and adherence to industry regulations to ensure long-term success. By understanding and considering the various factors discussed above, you can create a social media marketing strategy that is tailored to your cannabis brand's unique needs and objectives.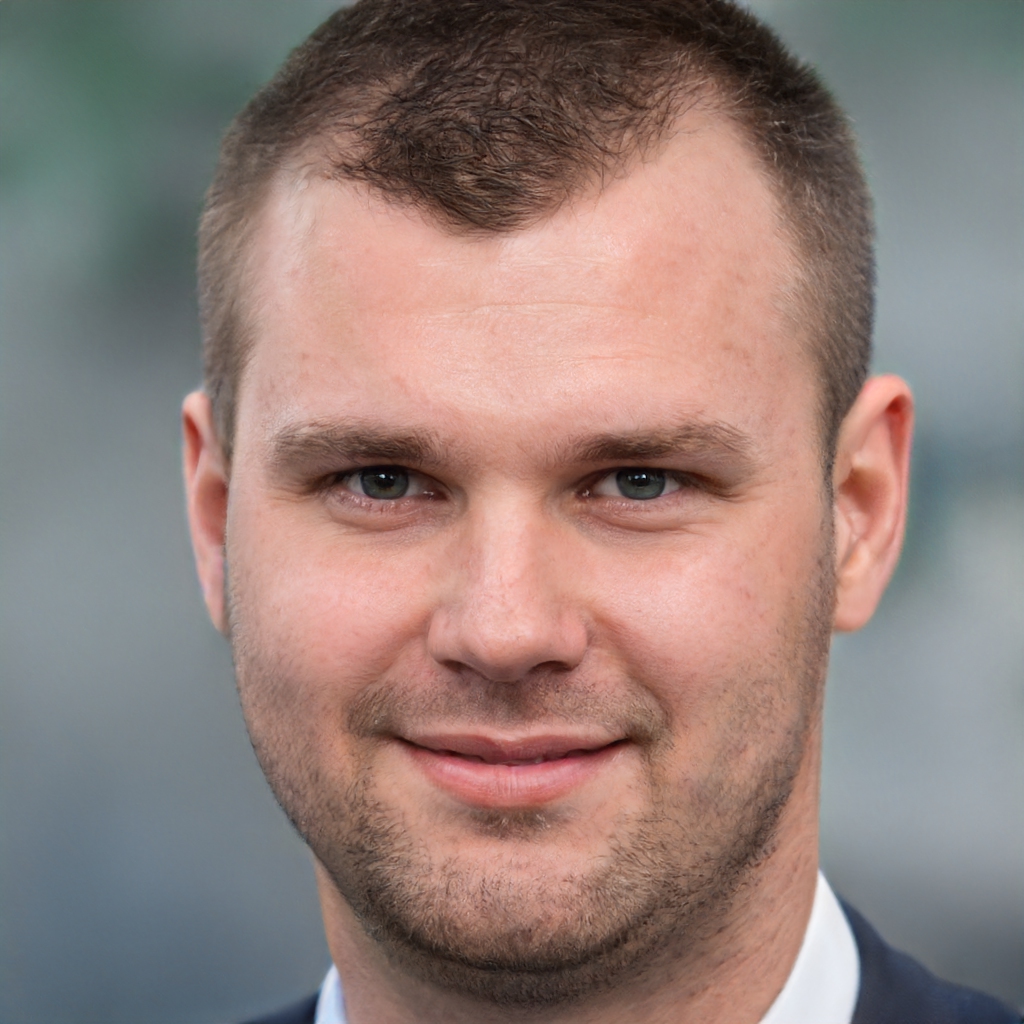 James is a great tech-geek and loves to write about different upcoming tech at TechyZip. From Android to Windows, James loves to share his experienced knowledge about everything here.