Ransomware attacks have been making the rounds and making the news a lot recently. While ransomware isn't anything new, a lot of high-profile cases have caused many to reevaluate their potential vulnerability to such threats. However, many small businesses may still assume that they're under no particular threat from ransomware.
After all, if hacker groups can hold the computer systems of large utility companies and government agencies hostage, then why would they bother with a small business that might consist of only even a single person or two. Small businesses definitely can fall victim to ransomware attacks. Here's what they need to know.
Small Businesses Are Actually Perpetual Victims of Cyberattacks
Before even getting into ransomware, it's important that small business owners understand that, statistically, they've always been prime targets for hackers. In fact, all any SMB owner would need to do is run an online search that consists of the terms small business and cyberattacks. You may find some surprising or downright shocking information and statistics there to mull over.
For example, the most recent Verizon Data Breach Investigations Report (DBIR) shows unequivocally that small businesses are frequently the targets of all kinds of cyberattacks. That same report shows that ransomware attacks on small businesses are on the rise. And that's just one of many reports that show and prove that small businesses need to get it together when it comes to cybersecurity.
You will probably also come across statistics that point out many SMBs lack even basic cybersecurity defenses or protocols. You shouldn't worry about ransomware attacks specifically if you have a computer or network that's open to practically every type of malware out there. Nevertheless, about those ransomware attacks.
What Makes a Small Business Particularly Vulnerable to Ransomware Attacks?
If the previous section didn't spell it out, the main thing that makes an SMB especially vulnerable to a ransomware attack is a lack of cybersecurity defenses. Despite overwhelming evidence to the contrary, many SMB owners simply don't assume they will fall victim to something like a ransomware attack. So they pay little attention to cybersecurity defense.
Unfortunately, hackers and groups know this and will exploit it. To them, that's just easy money sitting on the table. As a small business, you may not have the millions you assume these attackers may demand. But you have something, and that something might consist of all you have. Ransomware attacks can financially cripple a small business.
Consider if your business is just you, your website, and some assets you have on your laptop that you use to run your business. Now imagine if that laptop locked up and you couldn't access it. There goes your business. If the attacker demands a few thousand from you, that might be a few thousand that you simply don't have.
Many SMB owners under these types of attacks pay off the ransom or whatever they can just to gain access back to their important computer systems, files, and data. The hacker can do this to tons of small businesses, and those smaller payouts can add up fast.
What Small Businesses Can and Should Do to Mitigate Ransomware Attacks
Ironically, many of the solutions for mitigating ransomware attacks are the same methods you should take to secure your devices or network from every other type of malware attack. You want layered protection that covers your network, endpoints, cloud applications, software, and hardware. That sounds like a lot, but really, you can gain most or all of that type of protection from a single security solution.
For example, Trend Micro offers ransomware protection as part of an overall cybersecurity defense suite that covers multiple devices in multiple ways. They're not the only group who offer such robust protection, and any small business owner would do well to find one of these solutions and implement them immediately.
For an SMB that's on an incredibly thin or nonexistent budget, it's possible to mitigate ransomware attacks to some extent by doing at least the minimum for cybersecurity defense. Even if your entire business comprises a single computer and an old tablet, secure those devices.
Use reputable antivirus software, even if you must opt for something free. Keep regular backups of all your important data. You can typically do that absolutely for free or find a budget-friendly backup solution. Keep your software updated. And take some time to do a little research.
Since ransomware typically invades systems the same way as any other malware, it's important that you take steps to secure your assets from all threats. For ransomware specifically, a good place to start is with the federal Cybersecurity & Infrastructure Security Agency (CISA) has dedicated a ton of resources to educating people about ransomware, how it works, what they can do to prevent it, and what they can do if they fall victim to it.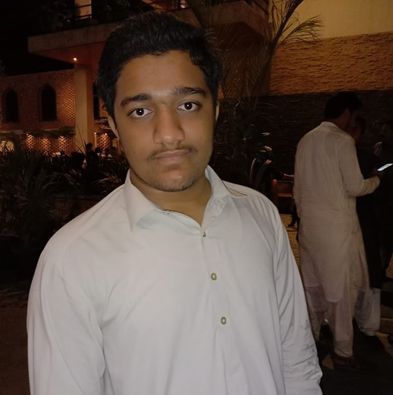 Addsion Is a Blogger and an SEO professional. Co-founder of dsnews.co.uk, I have 2 years of experience in SEO & 1 year of Successful blogging @ dsnews.co.uk. I have a passion for SEO & Blogging, Affiliate marketer & also interested to invest on profitable stocks.