Hotels are always looking for new and innovative ways to improve the guest experience. As technology rapidly advances, hotel digitalization is becoming a popular and necessary development across the industry. From the main lobby to the executive suite, digital signage has led the charge in hotel digitalization. 
Digital signage is more than just a screen; it is a local guide, ever-present messenger, welcoming receptionist, and helpful tool. As an increasing number of hotels adapt to society's digital revolution, here are some ways digital signage is transforming the guest experience. 
Streamline the Check-In Process with Hotel Digital Signage
In a busy environment that thrives on guest satisfaction, hotels need to do all they can to reduce guest irritation. When a guest enters a hotel, the first thing they do is check-in. Though a simple process, long queues can make this a tedious experience for both guests and staff. 
Hotel digital signage has led the way in advancing the check-in process with touchscreen digital kiosks. Guests can take control of their experience and check themselves in, reducing hassle and wait times. With the availability of speedy self-check-in, guests will be greeted with a positive experience, setting the tone for the rest of their stay. This digitalisation revolutionises the guest experience while also improving hotel operations.
Provide A Local Guide with Hotel Digital Signage
Hotel digitalisation has been fast-tracked by digital signage. At quieter check-in periods, digital kiosks can become informational hubs, allowing guests to search FAQs and navigate digital information in one place. This ability saves time and money for the hotel, otherwise spent on staff personally telling every guest their recommendations. It also improves guest satisfaction by providing answers without guests having to ask.
Hotel digital signage, interactive and static, can display recommendations for local transport, restaurants, and attractions. Moreover, if a particular event is coming up, staff can schedule its promotion on-screen or on a live digital calendar. This digitalisation reduces the need for endless amounts of brochures, contributing to hotel sustainability goals.
Additionally, selling advertising space to local businesses and attractions is a great revenue driver for hotels that simultaneously boosts traffic to local places, improving the success of the area. The most innovative sponsors can provide a scannable QR code to display on-screen, giving guests an exclusive discount to their business, be it a restaurant or waterpark. This insight creates a buzz over the local area and increases excitement, transforming the guest experience.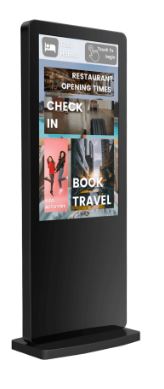 Increase Guest Inclusion with Welcome Messages and Live Information In The Hotel Lobby
Ensuring guests feel welcome and comfortable is critical for any hotel. Hotel digital signage has a wide range of benefits that can guarantee this. In particular, the ability to schedule content and immediately display live information. 
Use electronic screens in the hotel lobby to display welcome messages to guests, particularly those arriving for an event, such as a wedding. These messages can be scheduled for display at a particular moment, minimising worries that staff will be too busy to welcome every guest. Most critically, this hotel digitalisation will enhance the guest experience by inducing feelings of inclusion. Alternatively, use these screens to display entertainment to guests waiting for rooms.
Digital screens also increase guest inclusion by delivering live information on travel, such as flight delays, weather updates, or menu changes. This hotel digitalisation majorly boosts hotel operations efficiency while keeping guests in the loop on changes.
Enhance The Room Experience with Hotel Digital Signage
Balancing the creation of a personal experience for guests with efficient hotel operations can be a challenge. With cloud-based hotel digital signage, however, this is achieved.
Remove the need for staff to update guests individually by delivering messages and promotions directly to guest rooms on digital screens. This content can vary from a personalised 'Happy Anniversary' message to last-minute calls for couple's yoga, streamlining hotel communication while giving guests an enhanced and inclusive room experience. This simple yet effective form of hotel digitalisation will put your hotel far above competitors.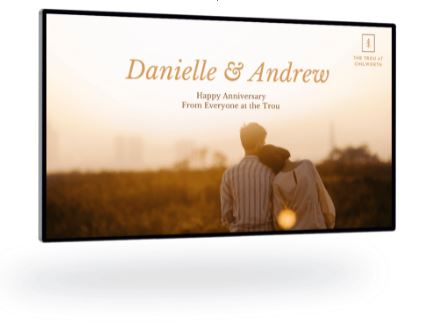 Improve Guest Satisfaction with Hotel Digital Wayfinding 
While hotels, in theory, share the same concept, they vary tremendously. For most guests, this will be their first time visiting and, with various floors, rooms, and service-specific areas, getting lost is not hard. Digital wayfinding has provided an efficient way for hotels to ensure their guests feel at home. 
From interactive kiosks to static screens, digital wayfinding is key to the revolutionary charge towards hotel digitalisation. Interactive screens allow guests to navigate a hotel map, choose their desired location, and receive a personalised route to get there. In contrast, static digital signage displays directions to specific areas. Both options increase the ease of every guests' stay, increasing satisfaction. 
Deliver Area-Specific Content with Digital Signage Software
Hotels come in all shapes and sizes, and larger hotels often offer multiple services, from bars to spas. These areas require different content, from menus in the restaurant to live TV in the gym. Updating content in each hotel area can be a lengthy task, requiring poster redesigning and reprinting or hand-written updates.
By contrast, with hotel digital signage, area-specific content can be produced in one centralised location using digital signage software and displayed onto the necessary screens across the hotel. With targeted content, guest engagement will increase, and hotel services upsold.
Digital signage is leading hotel digitalisation. Electronic displays save both time and money for hotels while revolutionising the guest experience. By creating a positive guest experience, the chances of returns and recommendations increase. As a result, hotel digitalisation is rapidly becoming the norm, and digital signage the number one way to guarantee hotel success.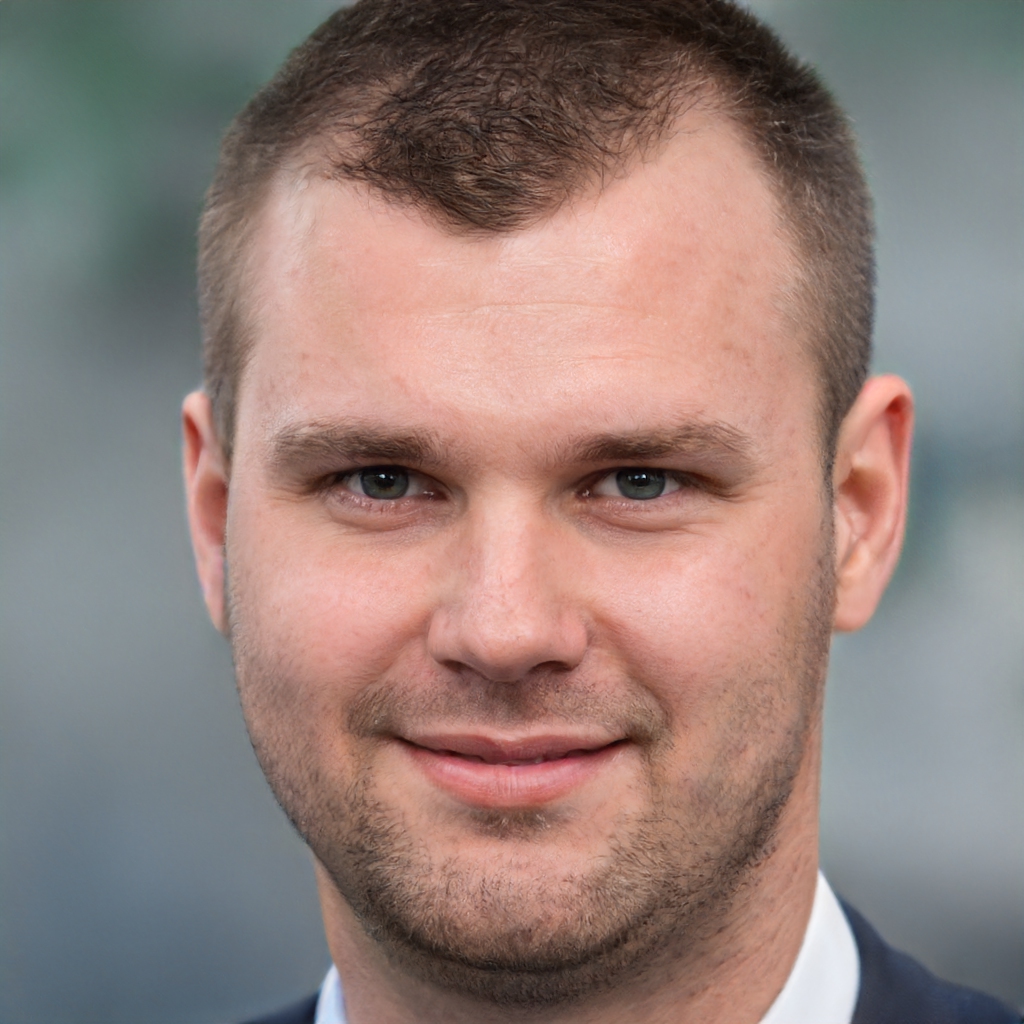 James is a great tech-geek and loves to write about different upcoming tech at TechyZip. From Android to Windows, James loves to share his experienced knowledge about everything here.