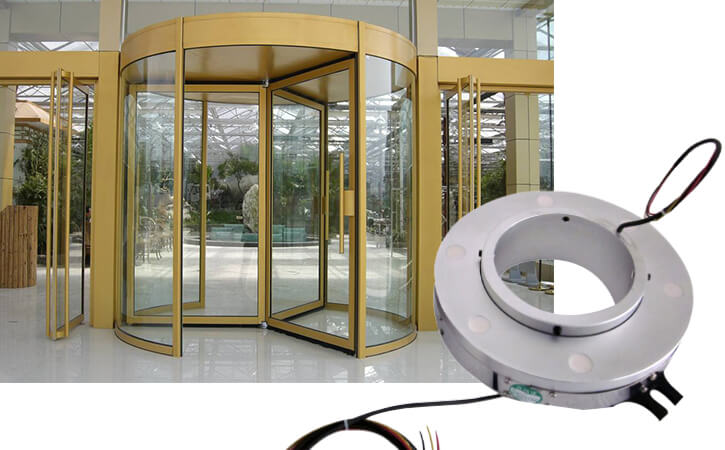 In the world of rotary power transmission, the decision of using conventional slip rings or their mercury counterparts is crucial yet tricky. This article offers a detailed comparison, discussing the advantages and disadvantages of each, their applications, and how to choose between the two.
What is a Traditional Slip Ring? Advantages and Disadvantages
Traditional, or conventional slip rings are electromechanical devices that transfer power, data, or both across a rotating interface. They comprise concentric rings separated by brushes, allowing smooth power transmission.
Advantages:
Durability: They are made to last long with many having a lifespan of over 100 million revolutions.
Versatility: They can transmit various signals simultaneously.
Disadvantages:
Wear and Tear: Due to physical contact between components, wear and tear is an inevitable issue.
Noise: The rubbing of brushes can cause electrical noise affecting the transfer of signals.
What is a Mercury Slip Ring? Advantages and Disadvantages
Mercury slip rings, also known as mercury rotary joints, use mercury as a conductive medium for transmitting power and signals.
Advantages:
No Wear and Tear: Since there are no physical components rubbing against each other, these slip rings minimize wear.
Noiseless: Mercury slip rings operate silently and with zero electrical noise.
Disadvantages:
Limited Durability: They tend to wear out fast due to mercury's corrosive properties.
Toxicity: Mercury is a hazardous substance, proper care must be taken to avoid leaks.
Comparison of Traditional Slip Rings and Mercury Slip Rings
While both serve the same purpose, their function depends on specific applications and requirements. Traditional slip rings have the upper hand in longevity and versatility but falter in noise and wear and tear. On the contrary, mercury slip rings standout for their noiseless operation and reduced wear but face challenges in terms of durability and potential toxicity.
Application of Traditional Slip Rings and Mercury Slip Rings
Traditional slip rings find wide application in wind turbines, packaging machinery, CCTV systems, etc., while mercury slip rings are used in food and beverage production industries, semiconductor manufacturing equipment, where noiseless operation is key.
How to Choose Traditional Slip Ring and Mercury Slip Ring
Your choice boils down to your specific application, budget, available space, and desired lifespan of the slip ring.
Frequently Asked Questions
Can slip rings transfer data and power simultaneously?
Yes, slip rings, both traditional and mercury types, are capable of transmitting power and data simultaneously. This is made possible by their unique design and operational principle.
What factors contribute to the lifespan of a slip ring?
Several factors determine the lifespan of a slip ring: the quality of materials used in its construction, the environment in which it operates, and how well it's maintained.
How do mercury slip rings reduce wear and tear?
Mercury slip rings eliminate physical contact between components, thus reducing wear and tear. This contactless nature guarantees smoother operation, with less chance of wear or breakdown.
How can I safely handle mercury slip rings?
Mercury is toxic and requires careful handling. This involves wearing protective equipment, working in well-ventilated areas, and following proper disposal methods in case of mercury spills.
What are some replacement options for traditional slip rings?
Wireless power transmission, contactless (inductive, capacitive) slip rings, and fibre optic rotary joints are some of the alternatives to traditional slip rings.
Can any slip ring be used in any machine?
No, the choice of a slip ring depends on the specific requirements of a machine, including power and signal type, rotational speed, environment, and size constraints.
What contributes to the noise in traditional slip rings?
The noise in traditional slip rings originates from the friction between the brushes and the rotating ring, inducing electrical noise that can interfere with signal transmission.
Are there any non-toxic alternates to mercury slip rings?
Yes, contactless slip rings like inductive and capacitive slip rings, offer a non-toxic alternative to mercury slip rings, providing similar benefits without the toxicity potential.
Do slip rings require regular maintenance?
Yes, to ensure optimal performance and longevity, regular inspection and cleaning are required, paying particular attention to the brushes and contact surface in traditional slip rings.
What is the impact of the slip ring's diameter on power transmission?
The slip ring's diameter determines the amount of current it can safely carry. Larger diameters usually allow for higher power transmission, but also require more space.
In conclusion, understanding the nuances of both traditional and mercury slip rings, their pros and cons, applications, and how to choose between them can help in making an informed decision that suits your specific needs.