If you want to become a Blockchain developer, you have come to the right place. We will provide you with all the information you need to get started in this exciting and rapidly-growing field. So if you are ready to begin your journey towards becoming a Blockchain developer, keep reading.
What Is Blockchain Technology?
Blockchain technology is a distributed database that allows secure, transparent, and tamper-proof transactions. It is essentially a digital ledger that can record anything of value, such as financial transactions, property ownership, or votes. Blockchain technology is powered by cryptocurrencies such as Bitcoin and Ethereum and can revolutionize the way we do business. Blockchain technology can be used to create any type of digital asset or transaction, including contracts, securities, and identity verification.
What Steps to Take to Become a Blockchain Developer?
If you want to become a Blockchain developer, there are several steps that you can take.
Learn about Blockchain technology and how it works: There are many online courses and tutorials available that can teach you about the basics of Blockchain technology.

Learn the various programming languages: A good developer should learn programming languages such as Solidity, SQL, C++, and java to develop some basic Blockchain applications. Many online courses and tutorials can teach you how to program smart contracts.

Find a job or project that will allow you to put your skills into practice: Many different companies and organizations are looking for Blockchain developers, so there is no shortage of opportunities.
What Blockchain Must I Use?
No one "correct" Blockchain that you must use when developing applications. Here are some of the most popular Blockchain. 
Bitcoin Blockchain: Bitcoin is the original Blockchain and is still the most popular one. It has a large user base and is well-tested. However, it does have some drawbacks, such as slow transaction speeds and high transaction costs.

Ethereum Blockchain: Ethereum is a more versatile Blockchain that allows for decentralized applications. It also has a large user base and is well-tested.

Hyperledger Fabric Blockchain: This is a Blockchain platform designed for business applications. It is fast, scalable, and has a low transaction cost. It is also backed by IBM, one of its largest technology companies.
Each Blockchain has its unique features and benefits, so choosing the right one for your specific needs is essential.
What Are the Career Opportunities in Blockchain?
The Blockchain industry is still in its infancy, and there are many different career opportunities available for those who want to get involved. Here are a few of the most popular ones.
Blockchain Developer: Blockchain developers are responsible for building and maintaining Blockchain applications. They need to have a strong understanding of Blockchain technology and programming languages.

Blockchain Consultant: Blockchain Consultants are responsible for helping businesses understand how Blockchain technology can improve their operations. They need to have a strong understanding of Blockchain technology and business processes.

Blockchain Analyst: Blockchain analysts are responsible for analyzing the performance of Blockchain networks and identifying potential improvements. They need to have a strong understanding of Blockchain technology and data analysis techniques.
Conclusion
This is a basic introduction to Blockchain technology and career opportunities. Blockchain is still a relatively new technology, so there are many different opportunities for those who want to get involved.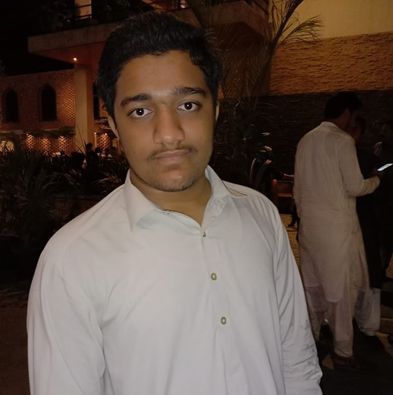 Addsion Is a Blogger and an SEO professional. Co-founder of dsnews.co.uk, I have 2 years of experience in SEO & 1 year of Successful blogging @ dsnews.co.uk. I have a passion for SEO & Blogging, Affiliate marketer & also interested to invest on profitable stocks.