In the fast-paced world of technology, Artificial Intelligence (AI) has emerged as a game-changer with its rapid advancements. From voice assistants like Siri and Alexa to self-driving cars, AI applications have become increasingly prevalent in our daily lives. However, these current AI systems are considered narrow or weak AI, excelling only in specific predefined tasks. They lack the cognitive flexibility and adaptability that human intelligence possesses.
The pursuit of Artificial General Intelligence (AGI) seeks to overcome these limitations and take AI to the next level. AGI aims to create machines that can not only excel in specific tasks but also possess human-like cognitive capabilities. Unlike narrow AI, AGI is designed to generalize knowledge across different domains, enabling it to perform any intellectual task that a human can.
The quest for AGI is an ambitious and challenging endeavor, as it involves creating AI systems that can learn, reason, and adapt in a manner that mimics human intelligence. While significant progress has been made, achieving AGI remains an ongoing challenge, and researchers continue to explore various approaches to reach this milestone. AGI holds the potential to revolutionize industries, drive innovation, and reshape how we interact with technology, but it also raises ethical and societal considerations that require thoughtful and responsible development. As the journey towards AGI continues, the promise of a future with human-like AI capabilities holds both excitement and caution for the world.
Defining Artificial General Intelligence (AGI)
Artificial General Intelligence (AGI), also known as "Strong AI" or "Full AI," represents the pinnacle of AI development. Unlike narrow AI systems, which excel at specific tasks but lack versatility, AGI aims to emulate human intelligence and capabilities. AGI possesses the ability to comprehend, learn from experience, and apply knowledge to a wide range of tasks, just like a human being.
The distinguishing feature of AGI is its capacity to generalize knowledge across diverse domains without the need for explicit programming for each task. This characteristic sets AGI apart from its narrow counterparts, making it adaptable, flexible, and capable of tackling new challenges with ease.
The quest for AGI remains a significant focus for researchers and AI developers, given its potential to revolutionize industries, address complex global challenges, and enhance human lives in various ways. However, achieving AGI presents profound technical, ethical, and philosophical challenges. Researchers must grapple with complex questions surrounding consciousness, self-awareness, and the ethical implications of creating machines with human-like cognitive abilities.
As we inch closer to the realization of AGI, it is crucial to proceed with caution, ensuring responsible and transparent development, and addressing concerns about safety, privacy, and the equitable distribution of AI's benefits. AGI has the potential to transform society, making it imperative for us to collectively shape its development in a manner that aligns with human values and advances the common good.
The Importance and Implications of AGI
The development of AGI holds significant implications for various industries and society as a whole. AGI has the potential to revolutionize fields like healthcare, finance, education, and research, among others. With human-like problem-solving capabilities, AGI could assist in complex medical diagnoses, discover innovative solutions to global challenges, and enhance the overall efficiency of countless processes.
However, the advent of AGI also raises ethical and existential concerns. As AGI approaches or surpasses human intelligence, questions about its autonomy, decision-making, and potential impact on the job market and society must be carefully considered. Ensuring AGI's alignment with human values and goals is crucial to prevent undesirable consequences.
Challenges in Achieving AGI
Achieving Artificial General Intelligence (AGI) is a grand and multifaceted challenge that demands innovative research and concerted efforts from the global AI community. While tremendous progress has been made in the field of AI, developing machines with human-like cognitive abilities and the capacity to perform a wide range of intellectual tasks remains an elusive goal. The pursuit of AGI is accompanied by a myriad of challenges that require careful consideration and strategic approaches. From enabling machines to generalize knowledge across domains to addressing issues of consciousness and ethical decision-making, the journey towards AGI is fraught with complexities. In this section, we will delve into the key challenges that stand in the way of realizing AGI and explore the ongoing efforts to overcome them.
Creating AGI is a complex and multifaceted challenge. Some of the key obstacles include:
Generalization: AGI must possess the ability to transfer knowledge and skills learned in one context to new and unfamiliar situations. This requires overcoming the problem of overfitting and ensuring effective knowledge transfer.
Common-Sense Reasoning: Human intelligence relies on an innate understanding of the world and common-sense reasoning. Developing AI systems capable of such intuitive reasoning remains a formidable task.
Long-term Planning: AGI should be able to make decisions that consider long-term consequences, similar to how humans plan for the future.
Ethical Decision Making: Ensuring AGI behaves ethically and respects human values is essential. However, defining a universally agreed-upon ethical framework is challenging.
Consciousness and Self-awareness: The question of whether AGI can possess consciousness and self-awareness remains a philosophical and scientific puzzle.
Approaches to AGI Development
There are two primary approaches to AGI development:
Traditional AI Approach: This approach involves programming AI systems with explicit rules and algorithms to mimic human intelligence. However, this method has limitations when dealing with complex and dynamic environments.
Machine Learning Approach: Machine learning techniques, such as deep learning and reinforcement learning, have demonstrated significant success in narrow AI tasks. AGI developers leverage these techniques to build adaptive and learning-capable systems.
AGI Safety and Ethical Considerations
AGI safety is a critical concern. Ensuring that AGI operates within ethical boundaries and aligns its values with human interests is vital to prevent unintended consequences. Research in AI safety focuses on creating mechanisms for value alignment, avoiding negative feedback loops, and building fail-safe mechanisms. Incorporating Responsible AI and Robust Control Monitoring (RCM) software is essential in the pursuit of AGI safety. RCM software acts as a safeguard, continuously monitoring AGI systems for any deviations from desired behavior or potential risks. It allows researchers and developers to identify and address issues promptly, ensuring that AGI remains aligned with human values and doesn't exhibit harmful or undesirable behaviors. RCM software also plays a significant role in preventing unintended consequences by providing real-time insights into AGI's decision-making processes, promoting transparency, and building trust with stakeholders. As AGI research progresses, integrating RCM software becomes integral in fostering a safe and ethical development environment, mitigating potential risks, and paving the way for a responsible and beneficial integration of AGI into society.
The Path Forward: Collaboration and Regulation
Given the transformative nature of AGI, it is essential for researchers, policymakers, and stakeholders to collaborate and develop a global framework for AGI development and deployment. Ethical considerations, transparency, and public engagement must be integral to AGI development processes. International cooperation is crucial to address AGI's global impact and potential risks.
Conclusion
Artificial General Intelligence represents a profound milestone in the field of artificial intelligence. The quest for AGI promises to revolutionize the way we interact with technology and offers unprecedented opportunities for progress. However, it also brings challenges that demand careful consideration and responsible development. As we continue this journey towards AGI, it is crucial to emphasize ethical practices, ensure safety precautions, and work collectively to harness the full potential of this extraordinary technology for the betterment of humanity.
In the realm of healthcare, AGI's potential is particularly noteworthy, and it extends beyond patient care and medical advancements. AGI can significantly impact administrative tasks, including medical billing services. The integration of AGI in medical billing can streamline processes, reduce errors, and enhance revenue cycles for healthcare providers. AGI-powered systems can efficiently process and analyze vast amounts of billing data, leading to faster claim processing and improved accuracy in coding and billing documentation. Moreover, AGI's ability to continuously learn and adapt can help identify patterns of fraudulent activities, adding an extra layer of security to billing practices. However, while embracing AGI in medical billing services, we must remain vigilant about potential privacy concerns and ensure that patient data is handled with utmost care and compliance with regulatory standards.
By thoughtfully incorporating AGI into medical billing services, healthcare providers can focus more on patient care and clinical decision-making, while the administrative aspects are efficiently managed by intelligent systems. As the pursuit of AGI continues, responsible development, comprehensive training, and ongoing monitoring will be vital to maximize its benefits while minimizing potential risks. A collaborative effort among industry stakeholders, policymakers, and the AI community will be instrumental in shaping AGI's role in healthcare and ensuring that this remarkable technology contributes positively to the well-being of individuals and society as a whole.
Author Bio:
Nathan Bradshaw is a Senior Health IT Journalist, Researcher & Writer. With 15 years of Health reform, IT consulting, emerging technology assessment, quality programs, governance, compliance and information security experience, he is your go-to person for leveraging technology to gain competitive advantage. You can connect with Nathan at nathan.bradshaw@curemd.com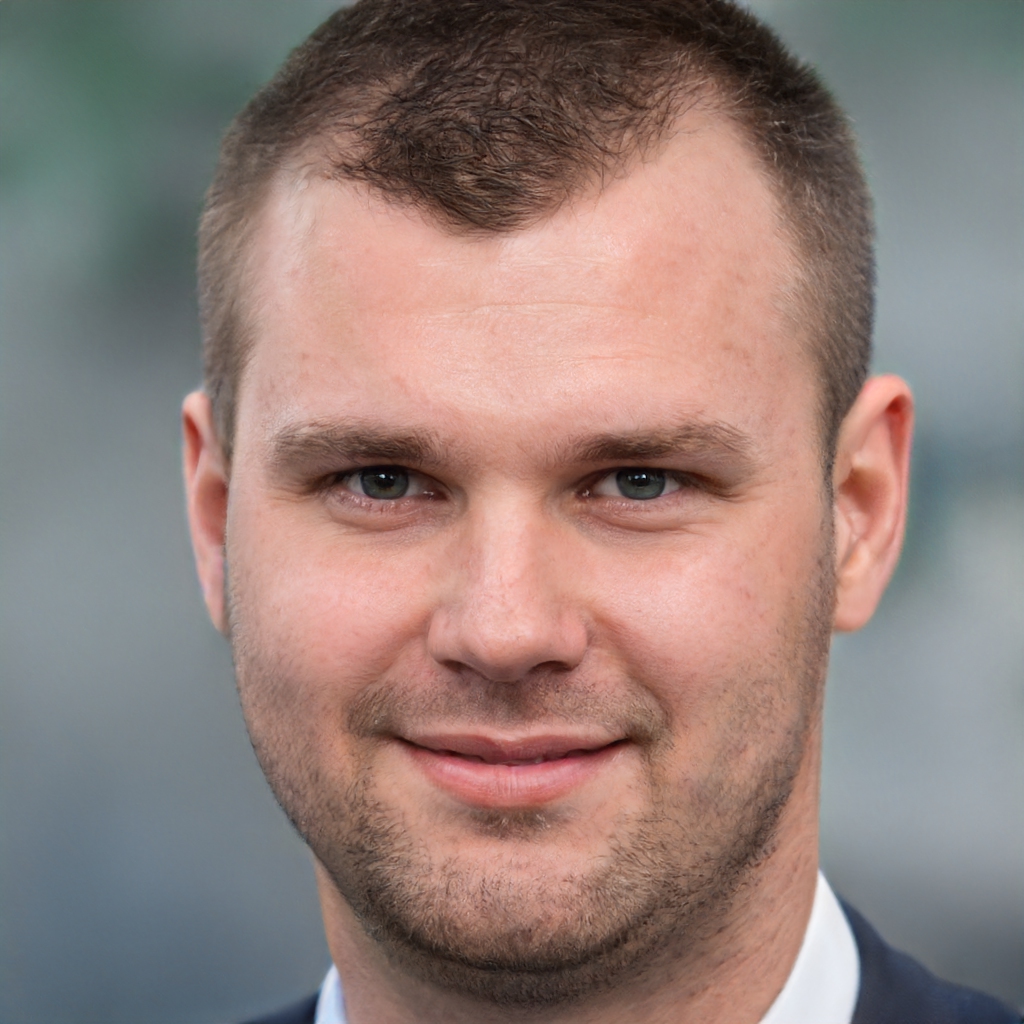 James is a great tech-geek and loves to write about different upcoming tech at TechyZip. From Android to Windows, James loves to share his experienced knowledge about everything here.