App housing services are essential in order to store app information that consistently compiles information such as profiles, scores, and other information that needs storage space online. You need to partner with an app housing service to maintain the app's functionality. Server space is also needed so that content can be made available to customers. With an app housing service, you can integrate external servers to work across cloud computing applications.
Finding the correct app posting platform will also allow you to upload your app to prime locations for use or download. There are many online marketplaces that your app can be featured on, and your app hosting service can help you integrate the best servers to allow customers access to your app content.
To fill your home with a given amount of furniture, you need enough space. When you don't have enough space, you rely on storage solutions for your extra furniture. You can think of your app hosting service as the digital storage solution to excess furniture in your home. Similarly, the app hosting platform houses the required space needed to store the informational data of the app.
Now that you understand the basic functions of an app hosting platform, here are additional reasons why you should partner with one to get your app off the ground. 
1. App Hosting Platforms Build And Deploy Your App
When enough space is available, the app can function at its best, providing optimum results for users. Not only will your app hosting platform store your information, but it will also find ways to exchange information so that information can be distributed correctly. For example, a dating app can distribute user profiles, photos, and other helpful information to the other users on the app. The app itself is not effective if this information exchange does not happen.
With the correct server, your app can be effectively processed and applied to meet the users' needs. The hosting processes of the app are considered the backend work of an app's development and application. They are essential parts of the process. They take the app from its initial design and development stage and turn it into actionable information that app users can access and use.
2. They Offer Monthly Plans 
Another reason you should use an app hosting platform is because you can be quoted accurately. You may not know all of the logistics involved in custom-built servers, so working directly with the app hosting platform, you can gain insight into the number of visitors and connections that are attainable each month. There are many different hosting servers on the market, and each come with their own features and pricing. There may even be financial accommodations, such as being billed for only what you use instead of a monthly rate.
3. They Take Care Of Features and Functionality For You 
There are also more expensive options available for app hosting that include special features such as extremely low latency to make storage as effective as possible. You'll need to look into what you need for your app before deciding on the right app hosting platform to go with. All apps are unique and require different amounts of storing, building, and sharing of information to keep users engaged.
4. They Take Care Of The Logistics 
Your app hosting platform will also build and deploy your app, making it easy for you to oversee the building of the app's infrastructure and the running of applications as they take shape in the cloud. You will be able to scale your app for optimum functionality and, in some cases, even automate your distribution. By leaving these tasks up to the app hosting platform, you have more time to focus on the business end of things like marketing your app to interested customers.
Bring Your App To Life  
For an app to function in its entirety, it needs the design and development and the backend work to store, share, and organize information. Partnering with a platform is the next step you need to take to bring your app to the next level. Get in touch with app hosting services today and learn how your app can fully come to life.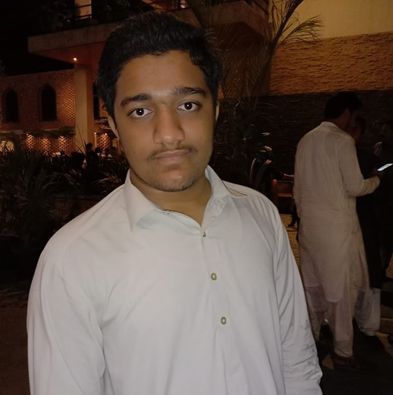 Addsion Is a Blogger and an SEO professional. Co-founder of dsnews.co.uk, I have 2 years of experience in SEO & 1 year of Successful blogging @ dsnews.co.uk. I have a passion for SEO & Blogging, Affiliate marketer & also interested to invest on profitable stocks.